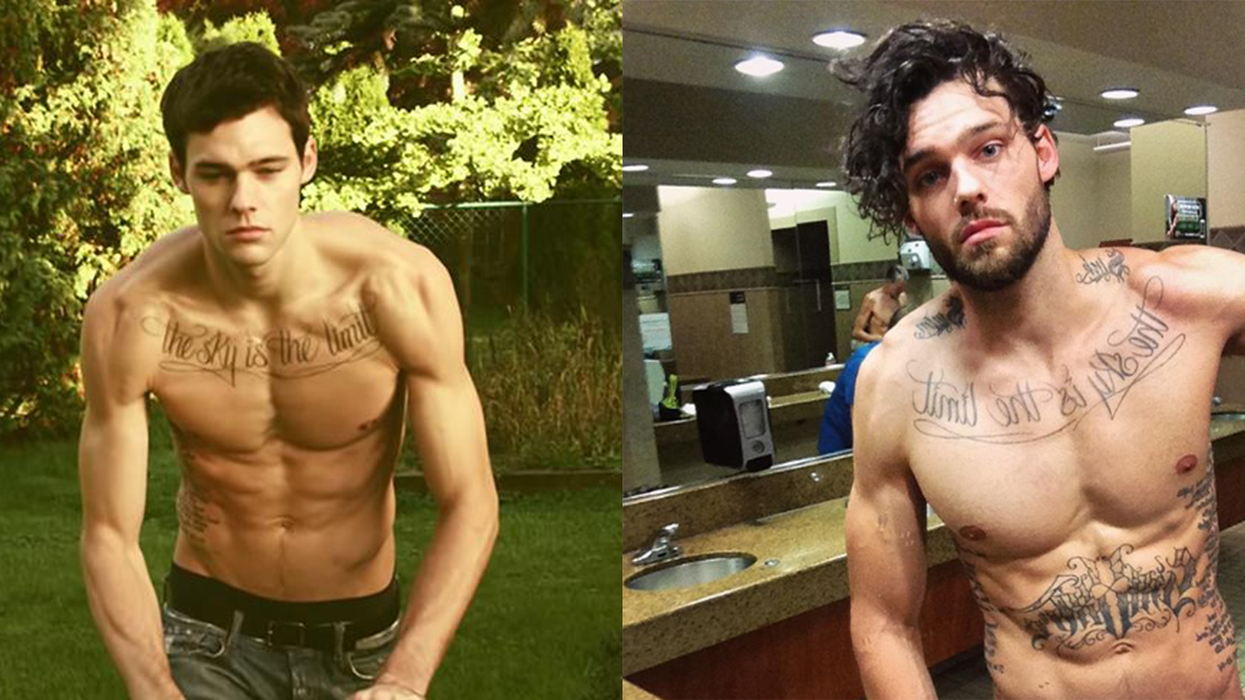 CarlyRaeMusic / Youtube / holdenelijanowell / Instagram
Remember the sizzling hot model in the Call Me Maybe videos? Well, he's now saying that he 'wasn't comfortable' playing gay in the pop-tastic music video.
Call Me Maybe was written by pop star Carley Rae Jespen, released in March 2012, and featured then 22-year-old Canadian model Holden Nowell as her love interest.
However, in a twist at the end of the video, Nowell hands a note to another man asking for his number.
The video, posted to YouTube, has now been viewed over a billion times.
Speaking to I Heart Radio Canada on June 7, 29-year-old Nowell said that he has been trying to move on from the video, and that he 'didn't like' being known as gay because of it.
The fact that they had to make my gay at the end of the video… it was all very…

I didn't like being known as the gay guy in the 'Call Me Maybe' video.

It was just something I wasn't used to.
He also revealed that he was not 'comfortable' kissing a guy in the music video.
I was like, 'I'm going to be completely honest with you. I'm not going to kiss a guy, especially for $500.'

I said 'I really don't think I'm comfortable kissing a guy for a music video.'
As a compromise, he came up with the idea of handing the man his phone number instead of kissing him at the end of the video.
I said, 'You know what? What if instead of me kissing a guy at the end of the video, what if I just give a guy my number or something like that?'
After making the controversial comments, Nowell then tried to clarify them by saying he couldn't do something 'that didn't feel right in my soul'.
Gay for pay' is literally what runs the male modelling industry and I don't get down like that.

I think people should be allowed to love who they want to love, but I love women.

There's no amount of money, no amount of fame that could ever make me… I couldn't do something that didn't feel right in my soul.
However, after facing a backlash after the interview's publication, Nowell hit back on his Instagram account, saying that he hadn't been portrayed fairly.
Taking to Instagram, he wrote:
Apparently I'm a narcissistic - bitter - slanderous gay bashing - Hitler loving - free thinking - outspoken - "conspiracy theorist" who bags on his pops...

Wait, but, aren't you?!?! I mean, aren't I?!?!

Thanks for the support, A-----. 
More: Sheffield Pride criticised for calling parade 'celebration, not protest'
More: This is why LGBT+ Pride is essential, no matter what country you live in