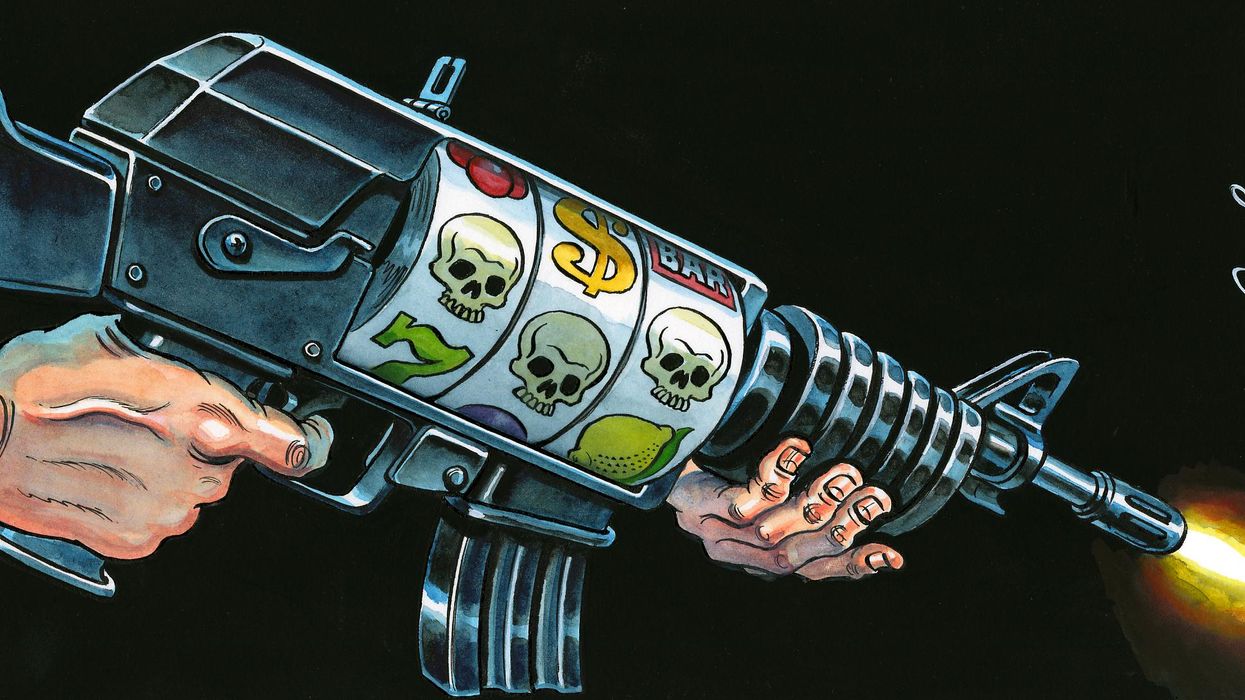 Dave Brown for the Independent
On Sunday 59 people were brutally killed and over 500 injured in one of the worst mass shootings in modern American History.
Police have since identified the gunman as 64-year-old Stephen Paddock - he died at the scene.
In the days that followed this appalling act of violence, the world's cartoonists have paid their respects to the victims, and made their thoughts well and truly known on the Second Amendment of the Constitution, and America's National Rifle Association.
The Chronicle Herald - Bruce MacKinnon
The Times - Peter Brookes
Joep Bertrams
The Clarion-Ledger - Marshall Ramsey
The Times of London - Morten Morland
Gary Clement
The Boston Globe - Dan Wasserman
Peter Broelman
The Columbus Dispatch - Nate Beeler
SMH - Cathy Wilcox
De Standaard - Lectrr
The Independent - Dave Brown
Paul Zanetti