Cheerleader's middle finger on Snapchat to be debated at US Supreme Court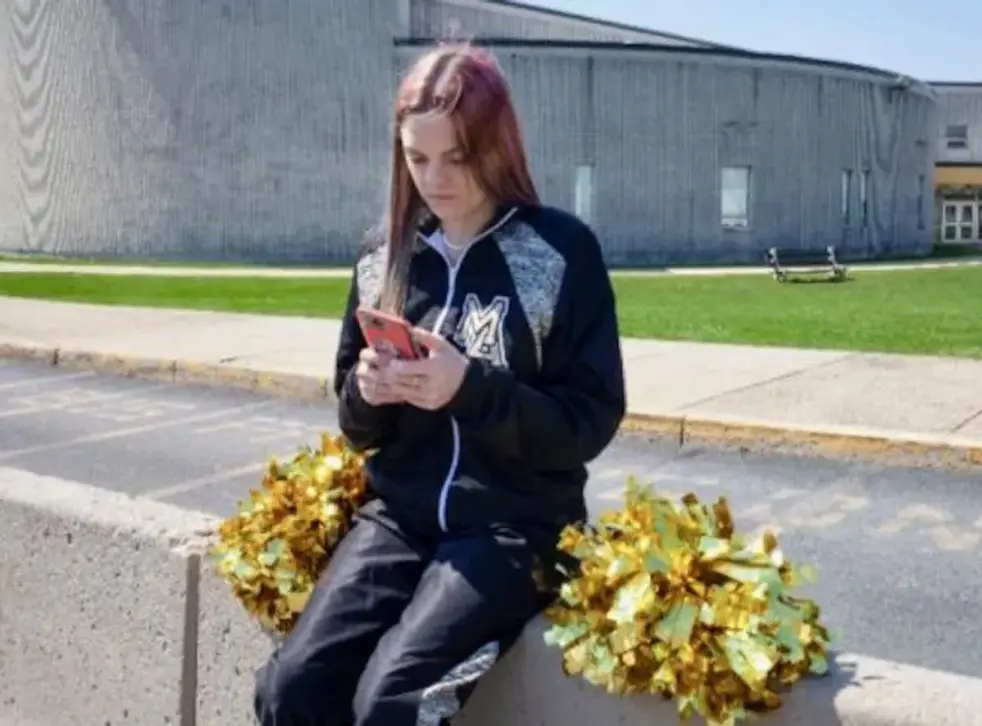 Brandi Levy did not think that not making her school's cheerleading varsity squad and getting mad about it would lead her to the US Supreme Court - but here we are.
On Wednesday, the highest court in the land will hear the case surrounding her school removing her position after she posted a picture of her flipping the bird on Snapchat.
If you think this case is silly, well you might be forgiven - but it does deal with important issues regarding the First Amendment, young people and the right to fight back against online harassment.
The case will decide if schools have the right to reprimand students for things said outside of educational institutions.
Levy's post was made in 2017 away from her school building in Mahanoy City in the state of Pennsylvania.
Read more:
"I tried out for the varsity team for cheerleading and I didn't make it, so I was pretty upset," She said to the ACLU, who is representing her.
In her anger, she posted a photo of herself and her friend with her middle finger showing and a number of swear words. She disavowed softball, cheerleading and "everything."
These messages reached her coaches, who banned from taking part in the junior squad. Brandi's parents took the coach to court, and won, both in the original trial and in the appeal, citing the First Amendment, which guarantees freedom of speech.
However, school administrators requested the Supreme Court get involved, highlighting a 1969 ruling which permitted students to don black arm bands to express their opposition to Vietnam War but disallowed speech that was a nuisance to schooling.
Mahanoy educators said they "retain authority to regulate conduct that happens outside their property lines but creates substaintable effects inside. They highlight that the pandemic's push for virtual learning has proved their point, where technology like mobile phones and laptops within their remit.