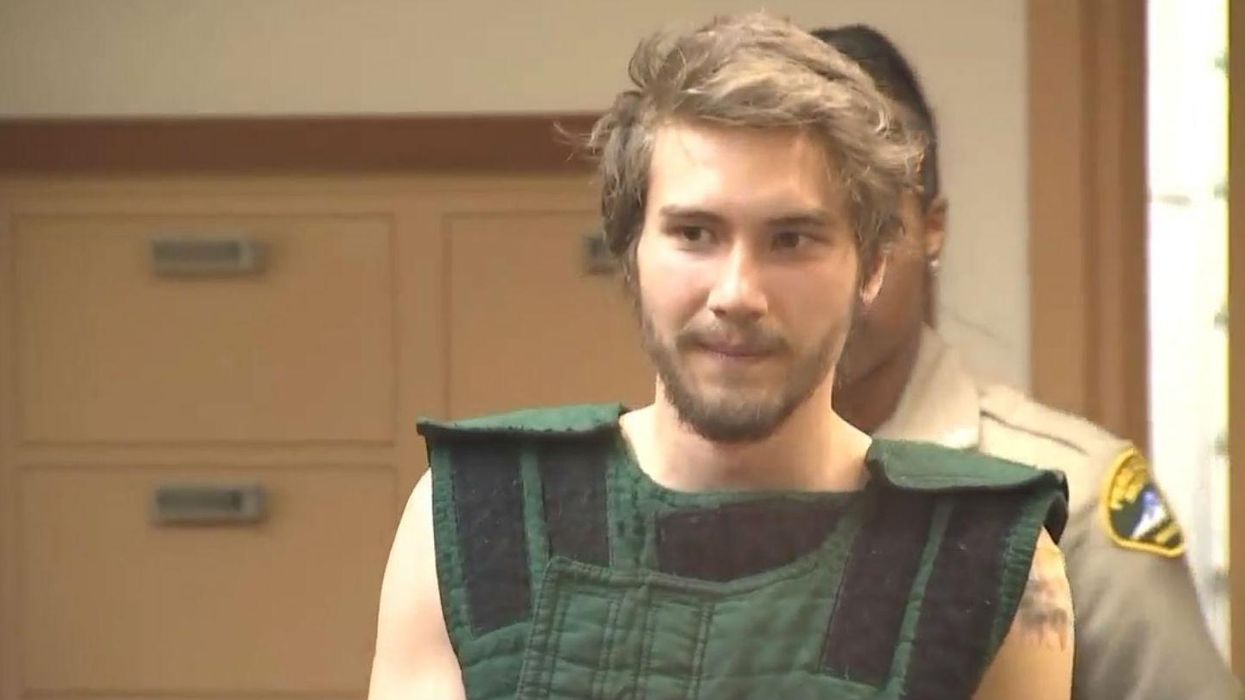 KOMO News screengrab/Jared Stanley
A man who was allegedly murdered by one of his sons made a chilling final phonecall.
Steven Standley and his wife Theresa were found dead on their property in Washington, allegedly killed by their son Jared Standley.
Before they were killed, police say the father had called his other son and warned him:
If you don't hear from me in 15 minutes, call 911.
After 20 minutes, his son called the police and asked them to conduct a welfare check, and when they got to the parents' home, they found both of them dead.
The shooter was not at the house, and he was later found driving in Tumwater, where, after he allegedly sped towards a deputy, he was shot in the shoulder and arrested.
A week prior to the tragedy, the 21-year-old was kicked out of the family home.
Court papers state Jared told the police he went to the house to murder his parents because he "hates them that much".
Later, he reportedly told detectives:
I don't feel like a gunshot to the head is really that upsetting…
Jared Standley has been charged with aggravated first degree murder. He is being held without bail. If found guilty, he could face the death penalty.
The Pierce County Deputy Department has been contacted for comment.