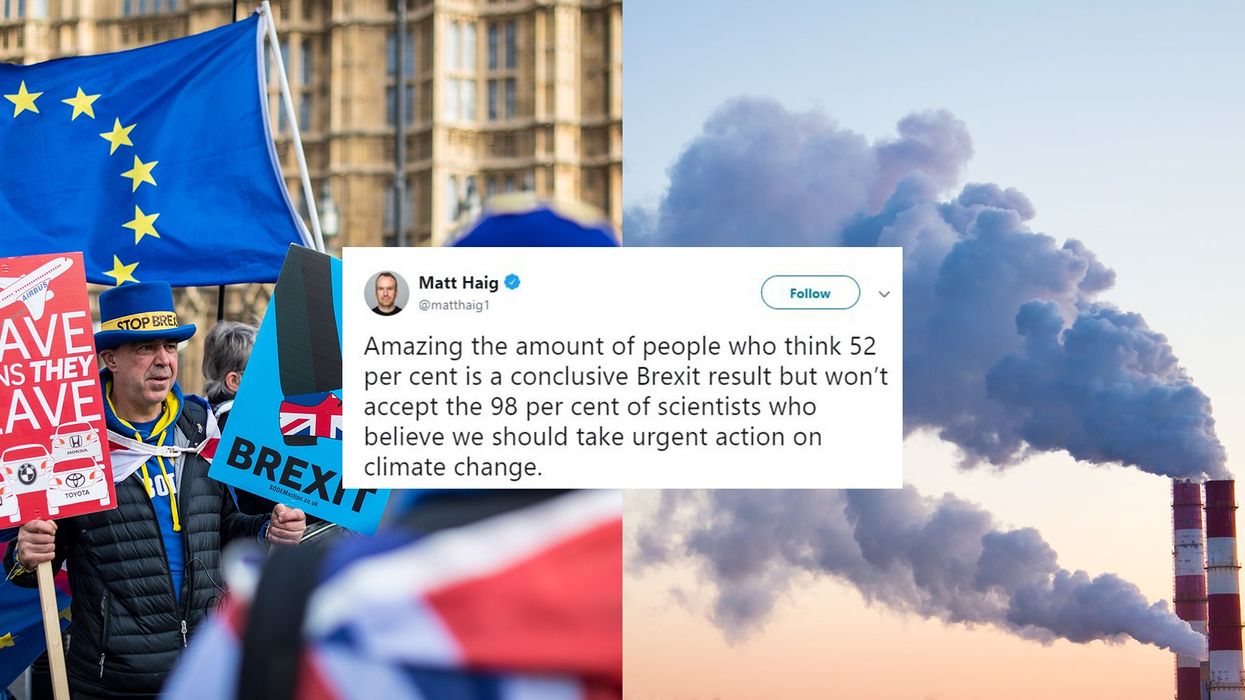 PA/ Getty iStock/ Twitter
As the Brexit deadline looms and negotiations on either side of the channel become increasingly chaotic, it is clear that many other important issues are being ignored by the government.
And many people would agree that one of the most glaring issues being overlooked is climate change.
Despite the warning from the UN's IPCC report that we have 12 years to limit the worst effects of global warming, it seems to some that the government is not taking nearly enough action on the impending eological crisis.
And author Matt Haig's tweet seemed to hit the nail on the head, when he wrote:
Amazing the amount of people who think 52 per cent is a conclusive Brexit result but won't accept the 98 per cent of scientists who believe we should take urgent action on climate change.
The tweet seemed to strongly resonate with lots of people.
Although inevitably there was at least one person who disagreed.
But Haig had the perfect comeback.