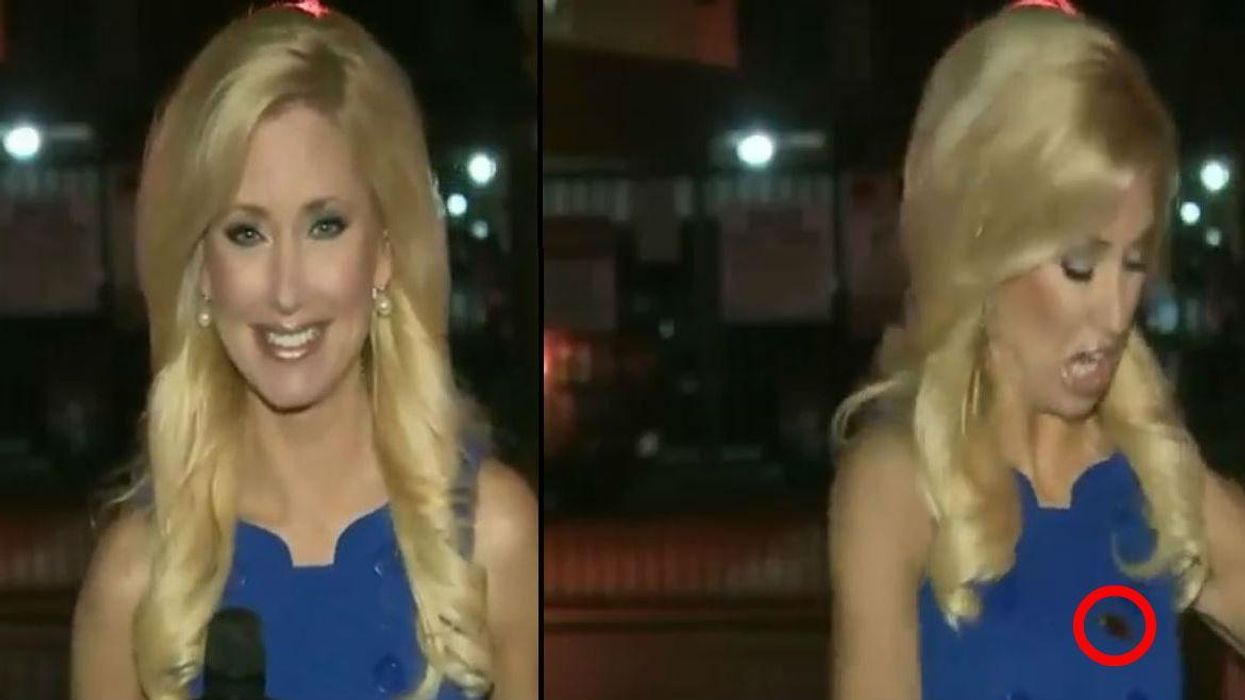 KTLA screengrab
It's summer, and this means lots of creepy crawlies fly out of the woodwork - literally.
For reporter KTLA reporter Mary Beth McDade, 'twas the seventh level of hell.
The California-based journalist had been preparing for a segment in the evening when a large cockroach made a surreptitious dive for her.
She noticed the critter. Quickly evaluated her options.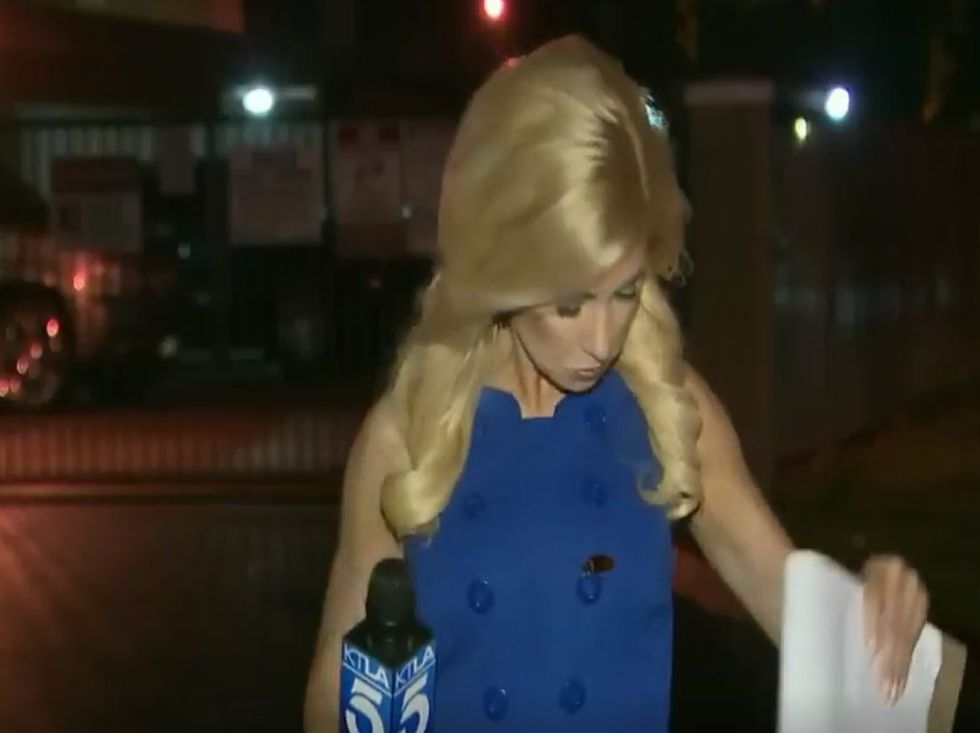 Reporter Mary Beth McDade
And responded suitably:
Ahhhhh: Flying cockroach jumps on @mcdade_mb before her live shot on the @KTLA 5 News at 10p! #RoachBomb https://t.co/ZjbC8NDMuv

— Marcus Smith (@Marcus Smith) 1501800511
Greg, a man from behind the camera came to try and get the cockroach off, realised it was in area off-limits to anyone other than a significant other, and went away again.
And though she tried to compose herself, we're not sure Mary managed it.
She's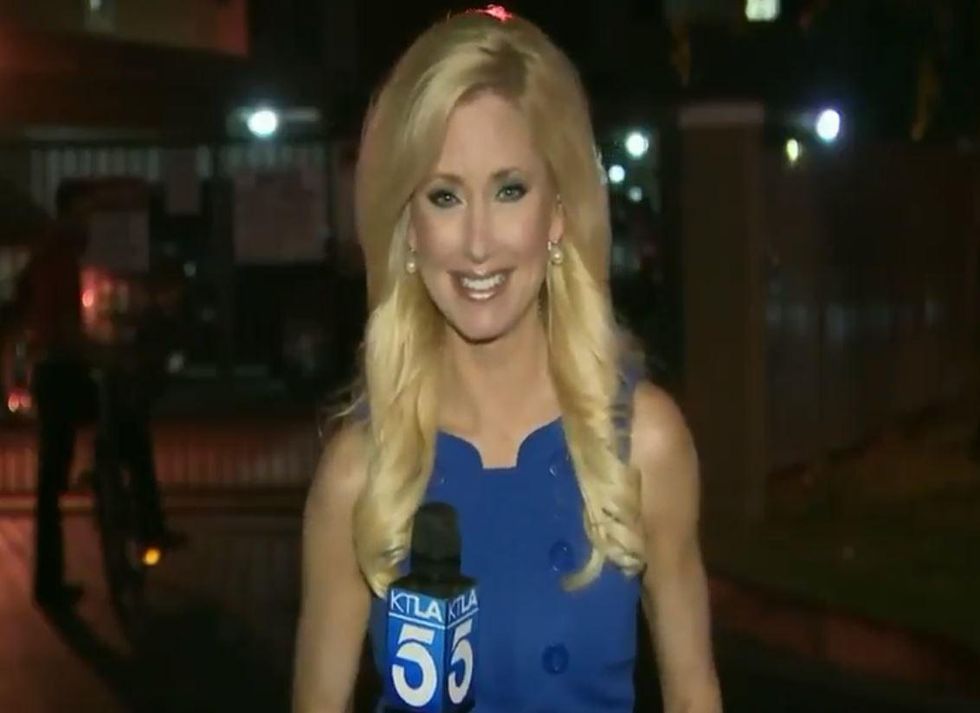 KTLA screengrab
Not
KTLA screengrab
Okay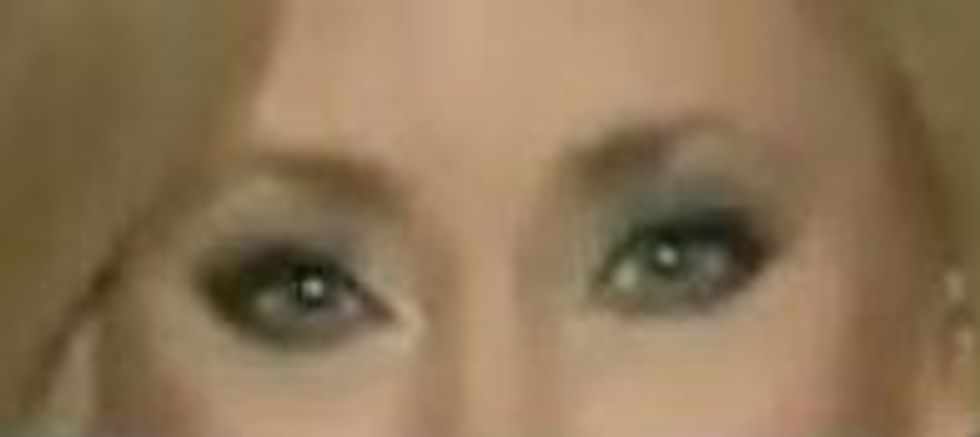 KTLA screengrab
HT Marcus Wilson-Smith/Twitter