On Monday, the enthusiasm of BBC newsreader Simon McCoy was killed live on air, as he reported on a dog surfing contest in America.
It was like that, but not in an Adam McKay film.
McCoy reported on the World Dog Surfing Championships in Linda Mar Beach, California, with just a hint of sarcasm.
If you listen closely to the voice over, you can hear the BBC's Simon McCoy losing the will to remain in journalism.
Oh no. We've run out of pictures.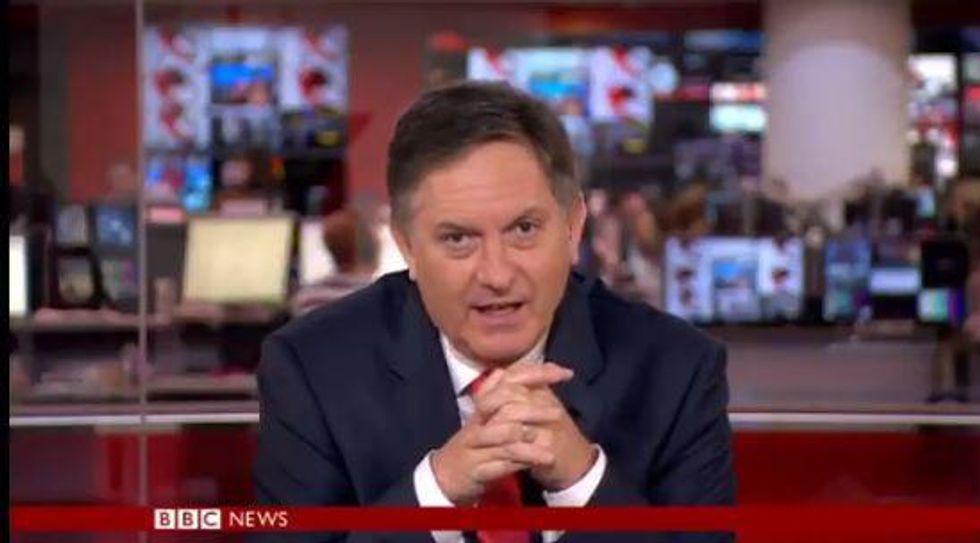 Picture: BBC News/Screengrab
The audible sighs and sarcasm are reminiscent of former-BBC curmudgeon Jeremy Paxman.
In 2011 Paxman amused us all with his sardonic take on a Weather forecast.
It's April. What do you expect?
The humorous clip made it onto topical panel show Have I Got News For You.
For those interested, the Independent covered the dog surfing championships in 2015.