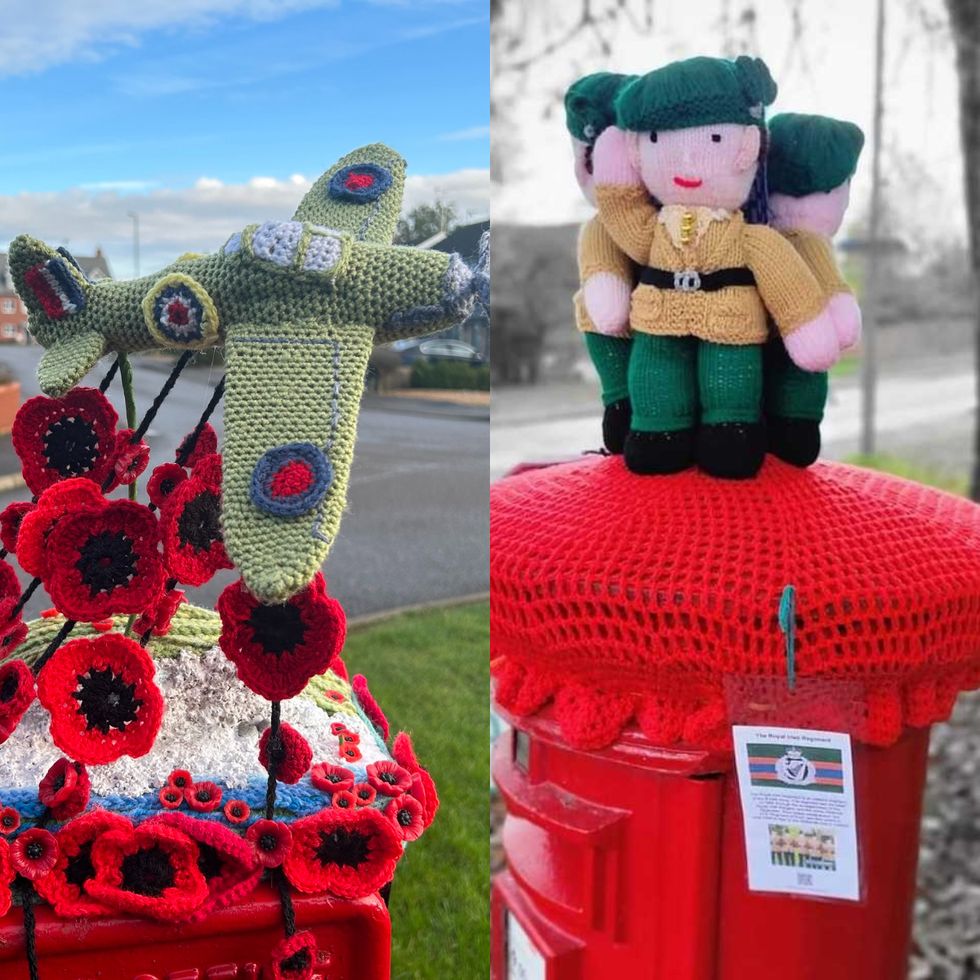 Crafters have commemorated Remembrance Day by adorning postboxes with poignant knitted and crocheted tributes which include planes, soldiers and poppies.
People from Yarn Bomb Hemel Hempstead – which has more than 900 members, 30 of whom are active – has put up roughly 35 toppers – both old and new – to pay their respects to those who served.
A tank regiment postbox topper (Yarn Bomb Hemel Hempstead/PA)
Christine Allsopp, one of the organisers of the group, alongside Paula Wright and Annette Simons, told the PA news agency that this will be the group's sixth year marking the remembrance period, with everything from planes and soldiers to tanks being replicated in knitted and crocheted form.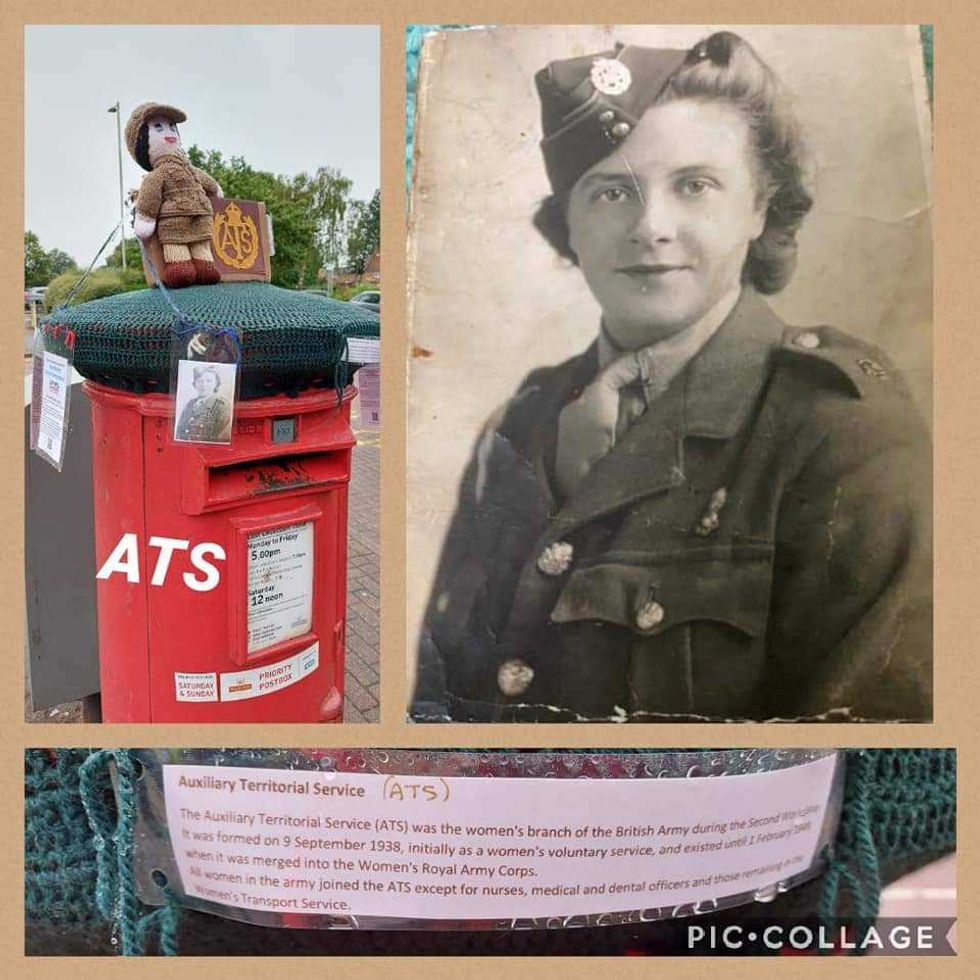 Some toppers have photos of family members on them (Yarn Bomb Hemel Hempstead/PA)
"There are a few people whose fathers or grandfathers have served in the Armed Forces," the 62-year-old said.
"The year before last we started doing toppers for regiments, so we have one topper which is the three paratroopers.
"My son was a Royal Marine for 10 years, so we've got one topper that has got the Royal Marines on it.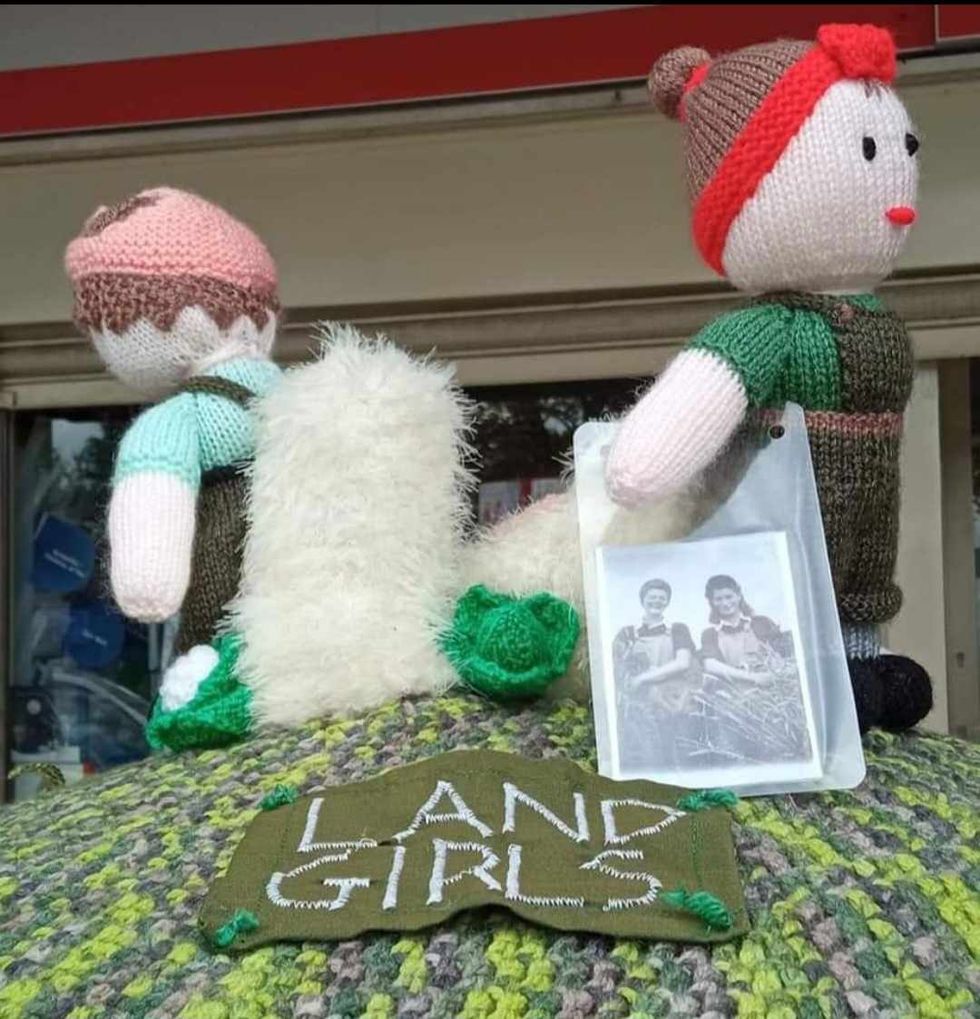 A Land Girls topper made by the group (Yarn Bomb Hemel Hempstead/PA)
"We've got Irish Guards, we've got the Royal Scots.
"One lady called Margaret felt that we had a lot of men represented so she made figures representing (groups including) the Women's Auxiliary Air Force (WAAF), Women's Royal Naval Service (WREN) and Auxiliary Territorial Service (ATS)."
She said that for the Land Girls topper, someone attached a picture of their "nan", who was a Land Girl.
She added many have left "lovely" comments about the toppers on social media and when they were being put out, people would stop and talk to the group and people in cars would stick their thumbs up.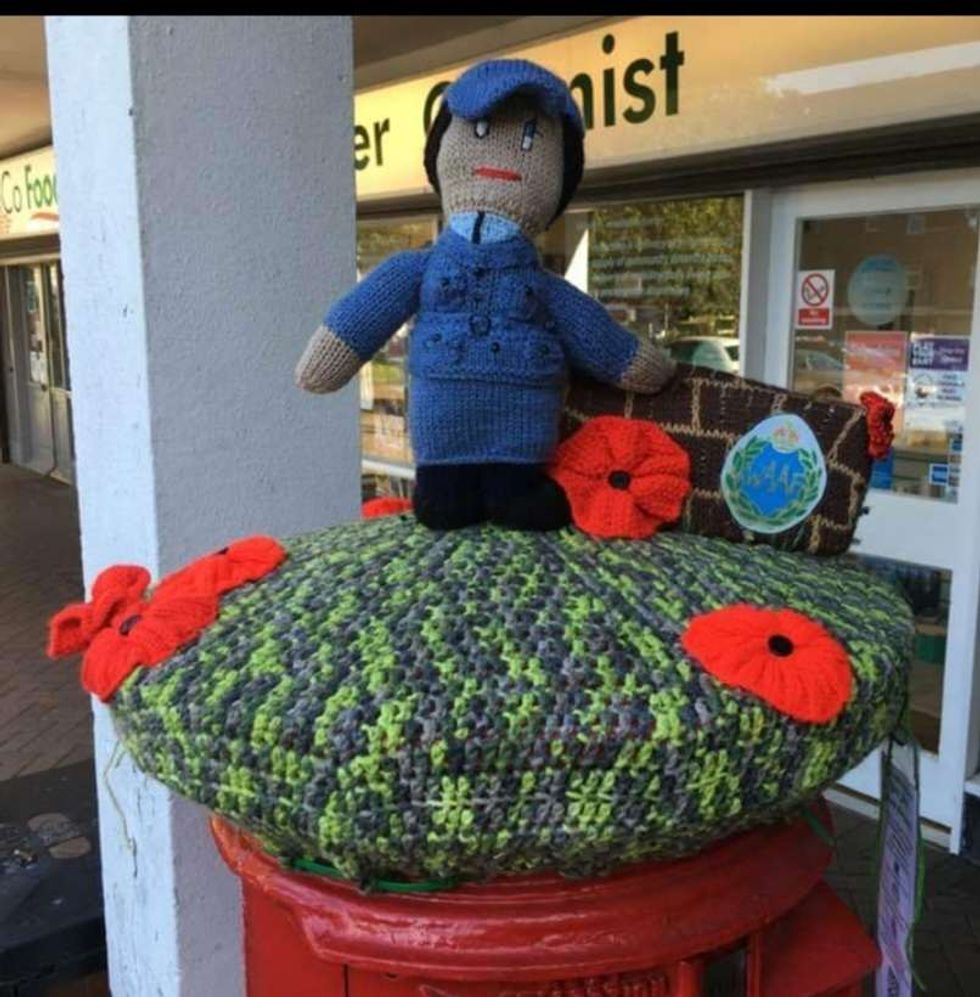 One of the group's imaginative postbox toppers (Yarn Bomb Hemel Hempstead/PA)
It took the crafters two weeks to put up all the toppers and they have also decorated around the area's war memorial and wrapped trees with both red and purple poppies, with the latter paying respect to animals involved in war.
They are eventually to sell the poppies to raise funds for the Royal British Legion's Poppy Appeal.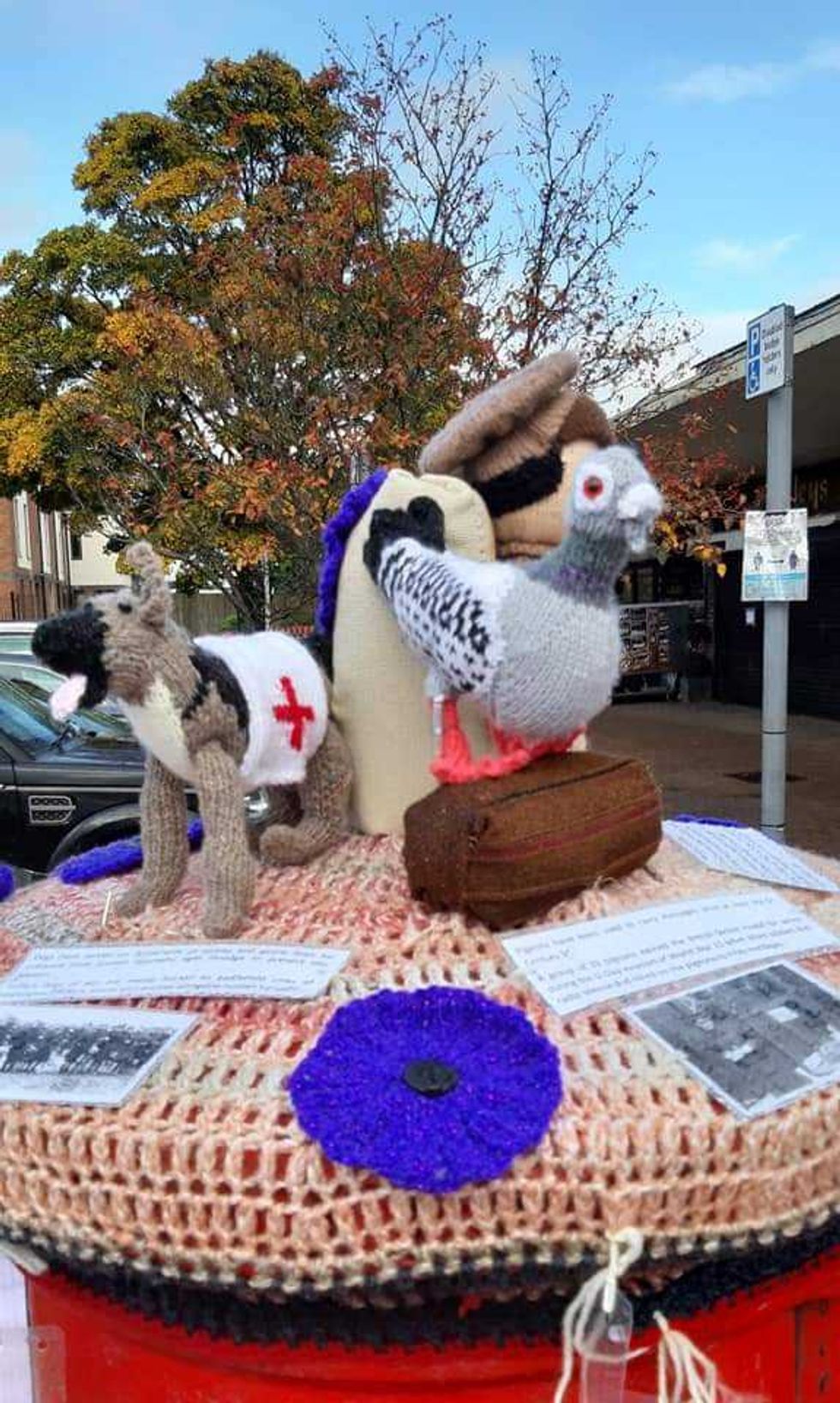 The group has also made purple poppies commemorating animals in war, as well as red ones (Yarn Bomb Hemel Hempstead/PA)
Caroline Lord, who is based in Raunds, Northamptonshire, spent more than 50 hours creating her remembrance topper, which features a Spitfire and poppies, inspired by her father who is an ex-services man.
The 48-year-old who is an artist and mature student, currently studying for her computer science degree with the Open University, told PA: "My father Terry O'Donovan, aged 75, is an ex-service man who served in the RAF both overseas and in the UK.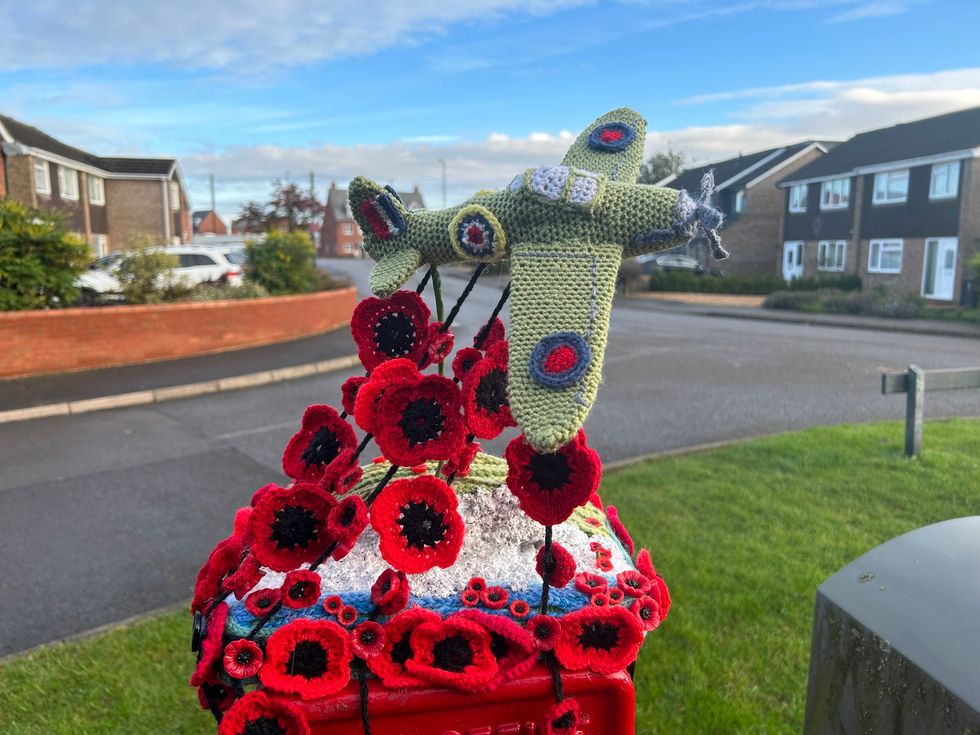 Caroline Lord's finished topper (Caroline Lord/PA)
"He is also a member of the Royal British Legion and the RAFA (RAF association).
"When we were younger, my brother and I were both RAF cadets and they are times that I remember with much fondness."
Speaking about how she picked the design, she said: "I had chosen the Spitfire as an iconic symbol of the RAF and the sacrifices made by the members of their forces.
"It's also my favourite plane and one that is uniquely recognisable."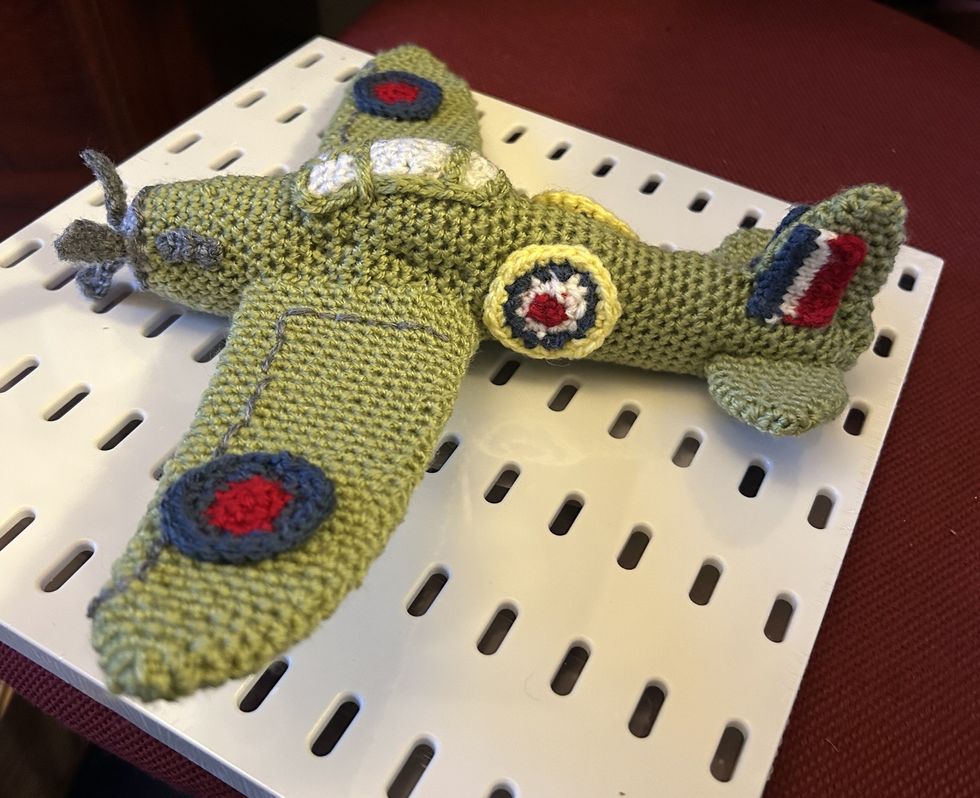 Caroline Lord said the Spitfire is her favourite plane (Caroline Lord/PA)
Mrs Lord – who is also a founder member of the Raunds Yarn Bombers – used her artistic flair when making the topper, thinking of creative ways to pay her respects to the fallen soldiers who once served the country.
"I started by sketching the Spitfire, roughly to scale and working to make its wing shapes in a simple single crochet pattern, with increases added at the points necessary to create the shape I wanted," she said.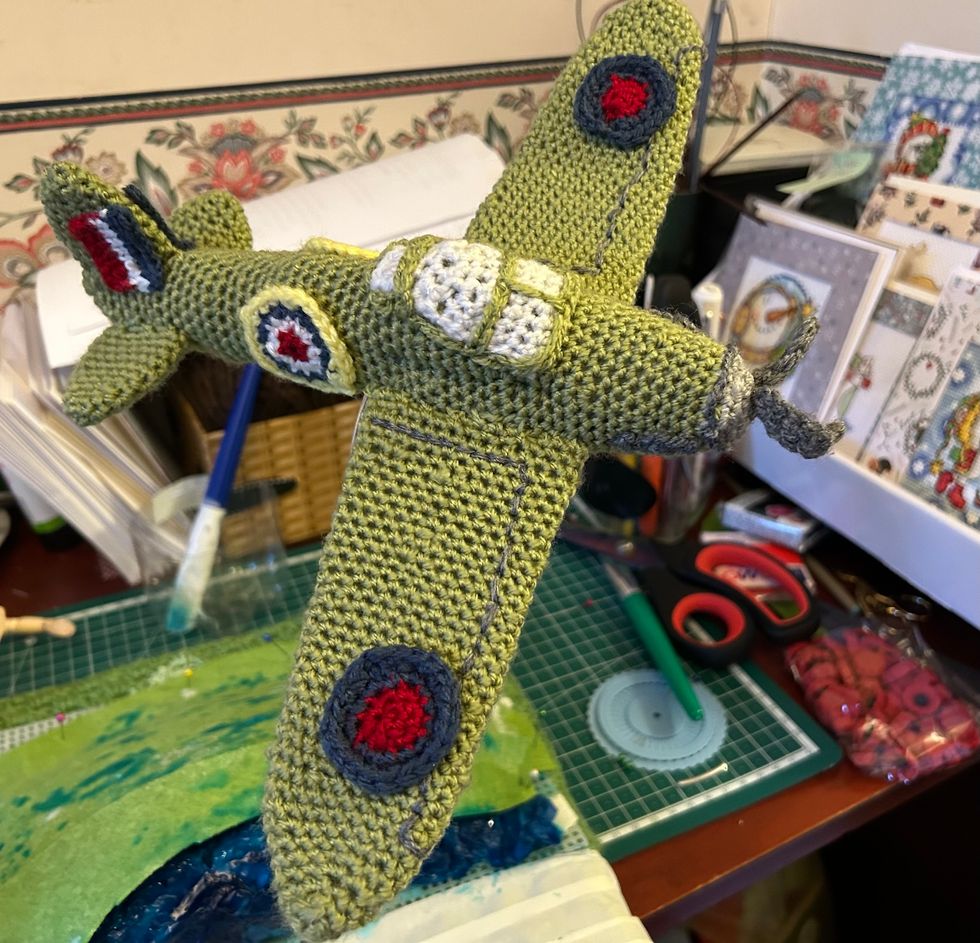 The Spitfire was the main part of the topper (Caroline Lord/PA)
"These were then reinforced with a sheet of plastic canvas to give them strength and help retain the shape and withstand the British weather!"
She then used pipe cleaners to create landing gear.
The rest of the display was made from paper mache, which was formed and painted to resemble a cliff face.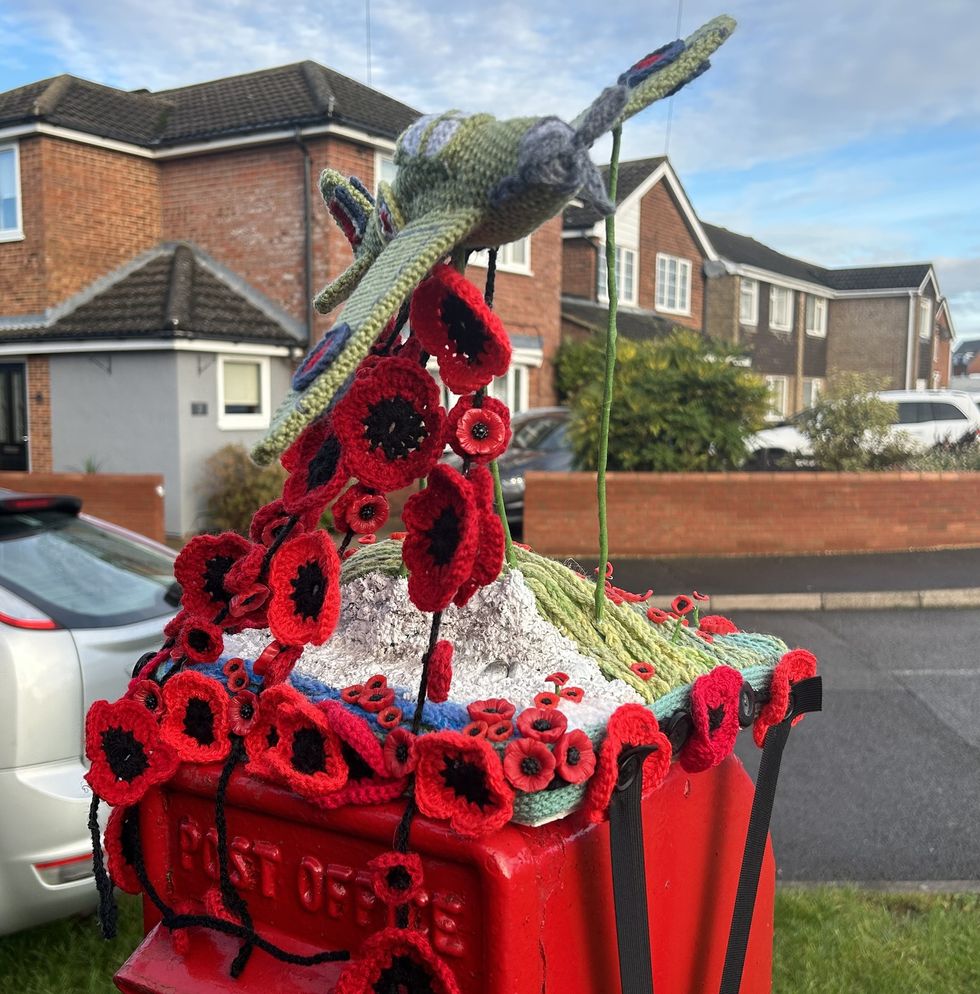 Caroline Lord's father was in the RAF (Caroline Lord/PA)
"(This) was then varnished to protect against the elements," she added.
"I crocheted chains in various thickness, textures and colours to create a coastline and rolling hill.
She also made crocheted poppies and used Fimo clay to create a different variation of the flower to form streams of poppies, which came from the plane to "symbolise the sacrifices made by our brave pilots during WWII".