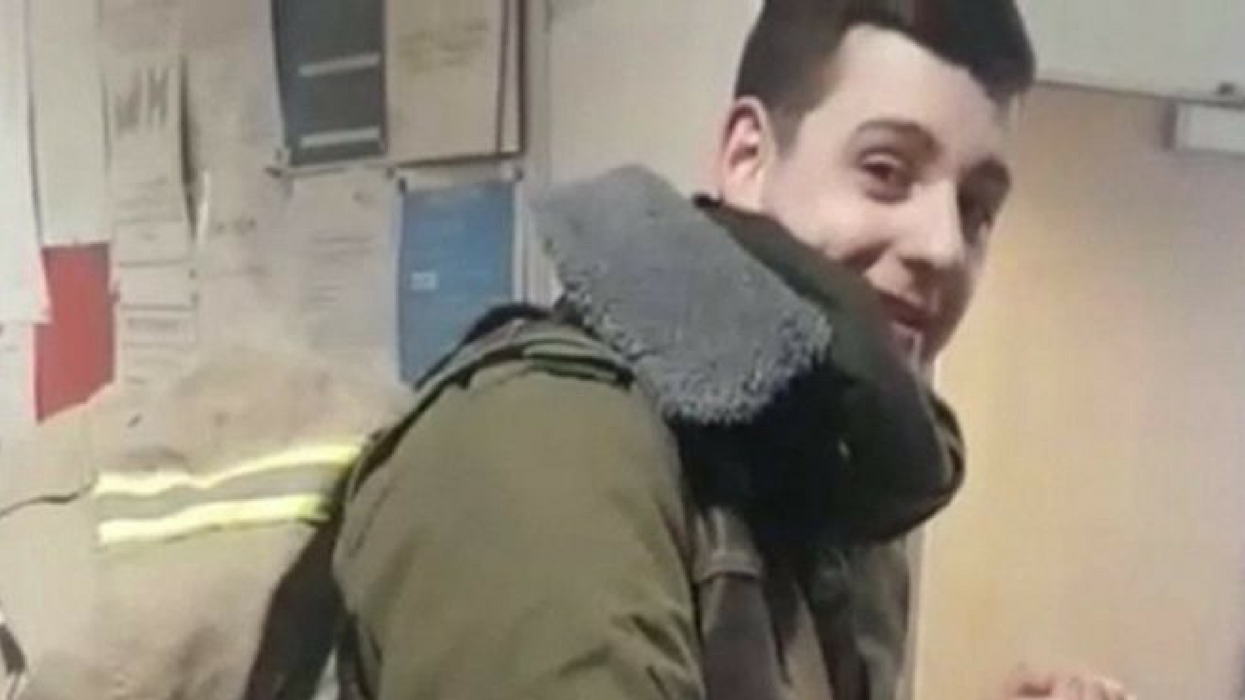 PA/Dan Cheetham
While many of us have been working from home or hoping for a snow day during the freezing weather, many of those in the emergency services have been going above and beyond to fulfil their duties.
One firefighter, Dan Cheetham, from Lincolnshire, ended up trudging through the snow for more than 14 miles to get to work on time. He said it was a "walk in the park" – except for the five feet of snow in the drifts.
The 28-year-old left home in Brinbrook to head to Louth fire station a day early because he knew he would not be able to use his car in the conditions that were to follow on Friday morning.
The journey he endured took a little more than four hours and, when Dan arrived, he said his colleagues joked that he was "loopy," and looked like the abominable snowman in all his layers.
He said:
I think any one of them would have done the same thing. We all have a duty of care to protect our community when we can.

It's like a kind of reincarnation of the Blitz spirit, almost.

Everyone in the emergency services family is going above and beyond everywhere.
Dan's trek came after a brave surgeon battled against the snow in Glasgow to carry out an operation on a patient. The unnamed doctor walked for almost three hours, according to reports.
Another snow hero, bus driver Charmaine Laurie, pulled a heart-stopping manoeuvre while driving a double-decker bus in Edinburgh. With 20 passengers reportedly on board, the mother-of-two skilfully controlled the huge bus to miss a car and oncoming traffic.
Weather disruption in the UK is continuing despite the easing of a cold front dubbed "the Beast from the East", which brought heavy snow and freezing temperatures across much of Europe.
A yellow weather warning is in place throughout the day in England and Scotland, where more snow showers are expected.

Paul Gunderson, chief meteorologist at the Met Office said: "As we head into next week there is likely to be more of a north-south split in weather conditions."
Additional reporting by PA