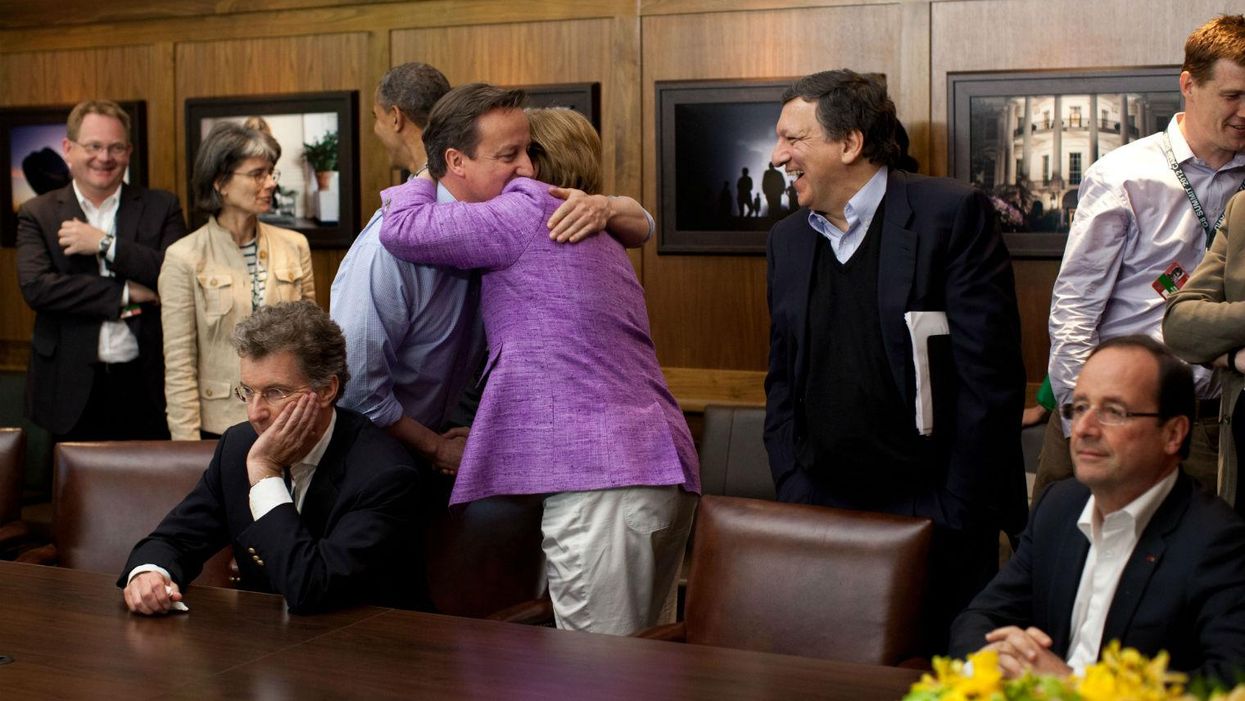 Anthony Seldon's Cameron at 10, published last year, is the inside story of the prime minister's first term in office.
Back when the prime minister was threatening to leave the EU in 2012 (oh how times change), team Cameron decided the best way to get what they wanted from German chancellor Angela Merkel ahead of a meeting in November 2012 was a charm offensive:
Wooing Merkel is a major pre-occupation... she is coming to a private dinner in Number 10 that evening. Cameron has an idea: 'Why don't we show her a PowerPoint and give some of it in German?' The team likes the idea: it is a way of engaging her and injecting humour and informality.

... Hurriedly a presentation is cobbled together, including pictures of Cameron and Merkel hugging.
Imagine sitting through a presentation that looks like this:
Picture: Sean Gallup/Getty Images
Picture: Sean Gallup/Getty Images
Picture: Leon Neal/Getty Images
While the pictures were designed to show the strength of the pair's friendship, according to another anecdote Seldon describes in his book, Merkel wasn't impressed.
Tired of Cameron's posturing, she apparently let rip at the dinner, telling the prime minister how European leaders really saw him:
You keep putting yourself up as an opponent and we all hate you and isolate you.
Well. That went well then.