On Saturday afternoon, football supporters in Derbyshire got a little too carried away.
A game between Chesterfield and Bolton Wanderers became boozy with fans having their alcohol confiscated by police.
The haul, which included bottles of Corona, stacks of spirits and mountains of beer were poured away, but not before the police posed for some photos.
In fact, the Belper Town Safer Neighbourhood Team looked ridiculously pleased with themselves…
And while Twitter may have been in awe of the criminal bust...
@BelperTownSNT Wow. The public are in awe of you unmasking this criminal underworld.

— jacques_kerouac (@jacques_kerouac) 1482056373
Here's what a police raid looks like in Mexico (above), for comparison. Hand grenades and kalashnikovs v Coors Light and warm cans of Stella: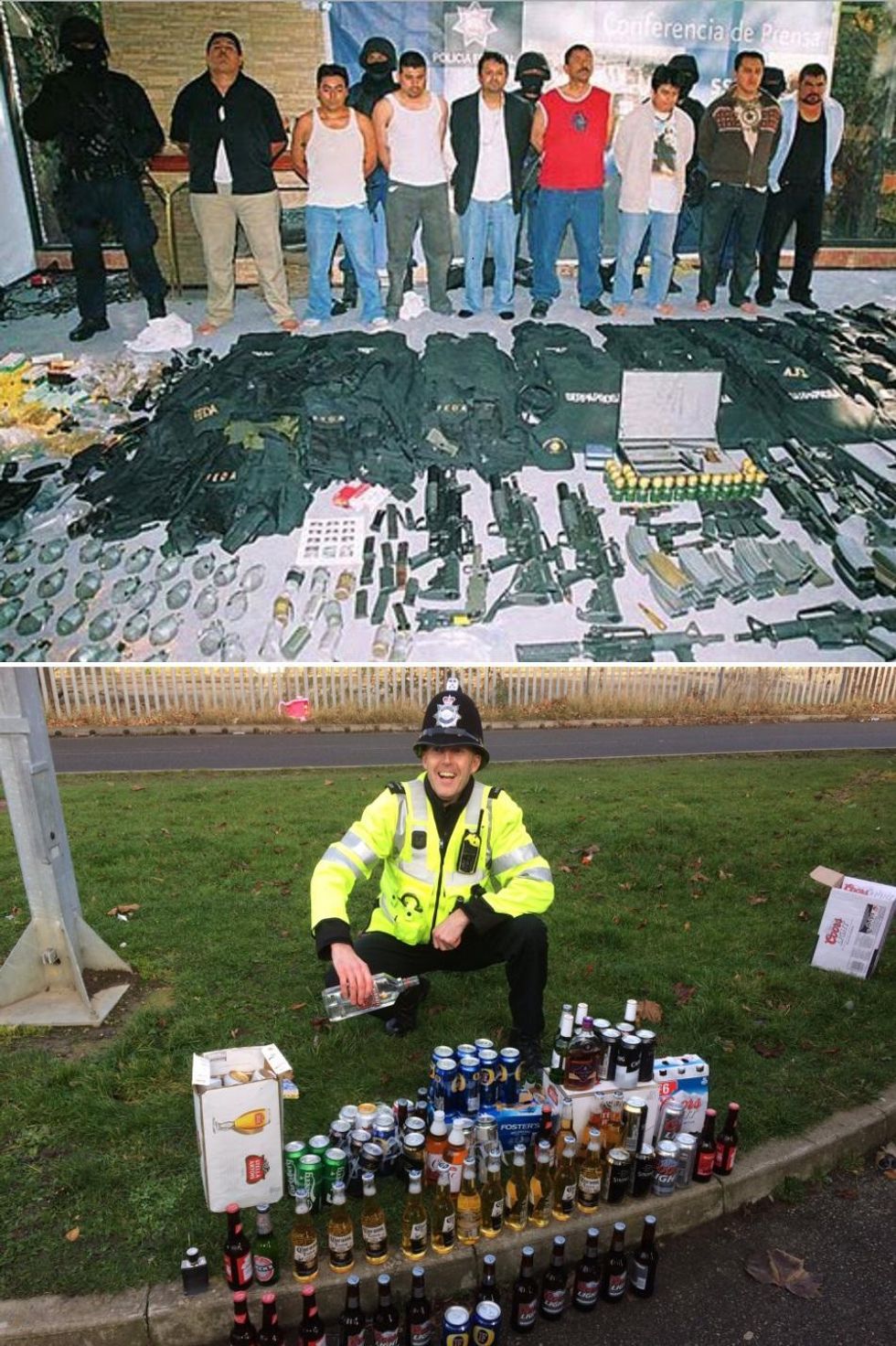 The picture was taken following a police raid which led to hundreds of arrests and seizures of guns and drugs from Mexico's Sinaloa drugs cartel.