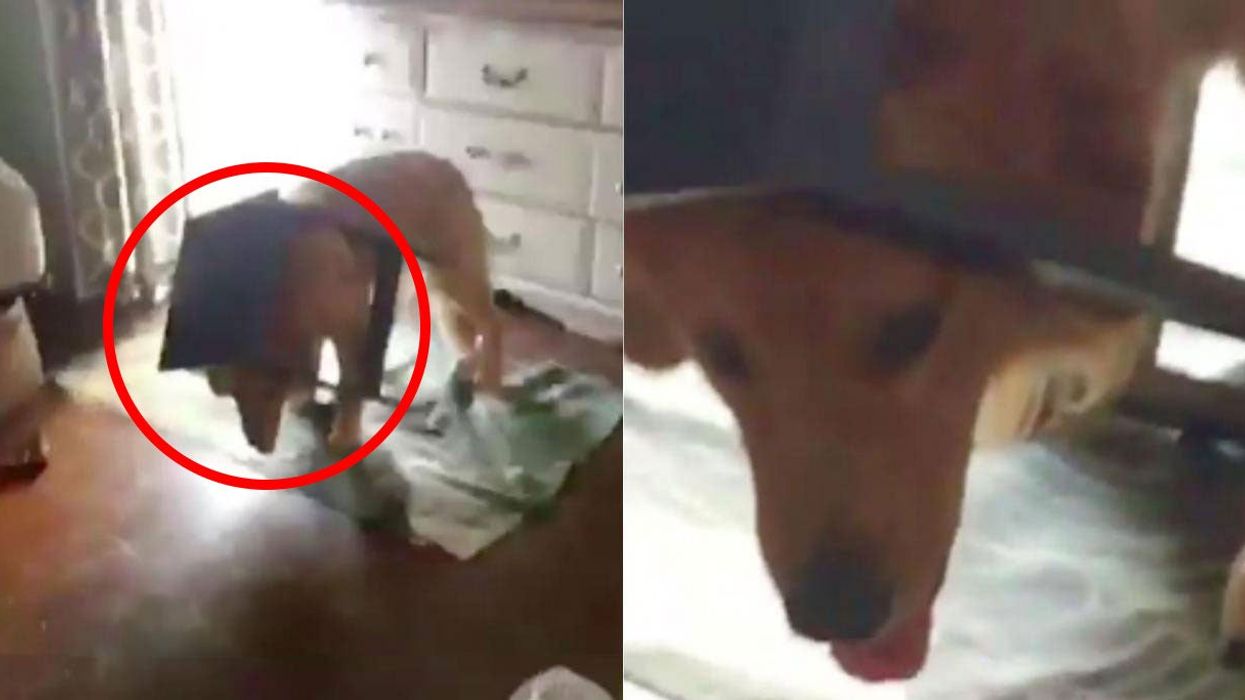 MPBBBEE / TWITTER
Every now and again, a video of an animal goes viral on the internet for all the right reasons. This is one of those moments.
After hearing a crash in her bedroom, Twitter user mpbbbee rushed into the room to see what had happened.
Little did she know that what had happened was absolute gold.
Taking to Twitter, she posted a video of what she found, which has now gone viral and been watched over 8.3 million times.
Accompanying the video was this caption:
Heard a big ass crash in my bedroom....
One Twitter user was concerned for the dog's well being.
Another had a different take on the set up.
Some leapt to the doggy's defence.
And pleaded its innocence.
While others commented on the hat's similarity to a mortar board for graduation.
Many cracked out their best 'table' jokes.
Others shared images of their own naught pooches.
But there's one thing that requires no debate. This pooch is ICONIC.
More: This Thomas the Tank Engine video has gone viral for the most pure reason
More: This police department lip synced to Uptown Funk and it's the best thing you'll see all day