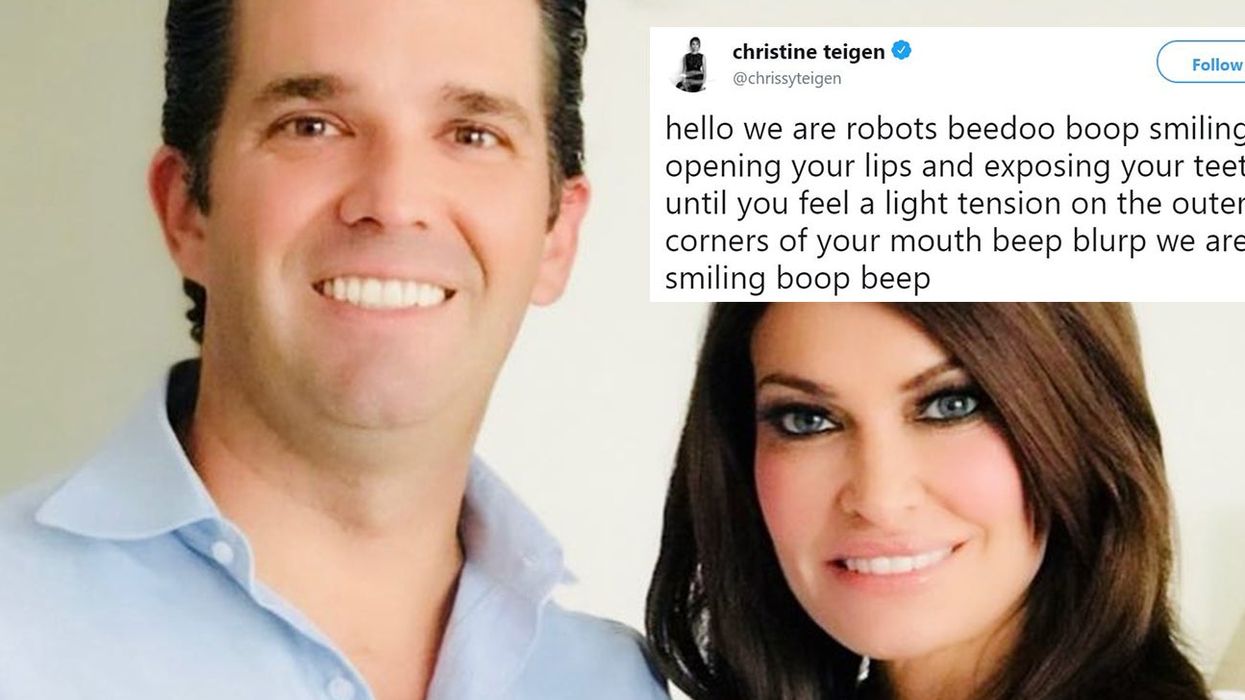 Kimberly Guilfoyle/ Instagram
Donald Trump Jr has had quite a few days on the Internet.
Just days after being turned into a meme after being spotted at the same airport gate as Robert Mueller, he's now got another meme to be embarrassed about.
Trump Jr, who divorced his ex-wife in March of this year, is already back on the dating scene and has begun seeing former Fox News personality Kimberly Guilfoyle, who left the network earlier this year amid sexual harassment claims, on her part.
49-year-old Guilfoyle shared a picture of herself and Trump Jr on Instagram and something looked a little off.
The image had been airbrushed so much that they almost didn't look human anymore. It was, as if, they had become mannequins void of personality, pores or blemishes and riddled with rigor mortis.
Have they had too much plastic surgery, a poor choice of Instagram filter or is this just a case of a bad photoshop job?
Once the picture started to get shared online the jokes began to rain down and they're as hilarious as the couple's teeth are white.
A quick look back through Guilfoyle's Instagram reveals that the couple has featured in several heavily edited photos and they are eerie, to say the least.
HT Mashable