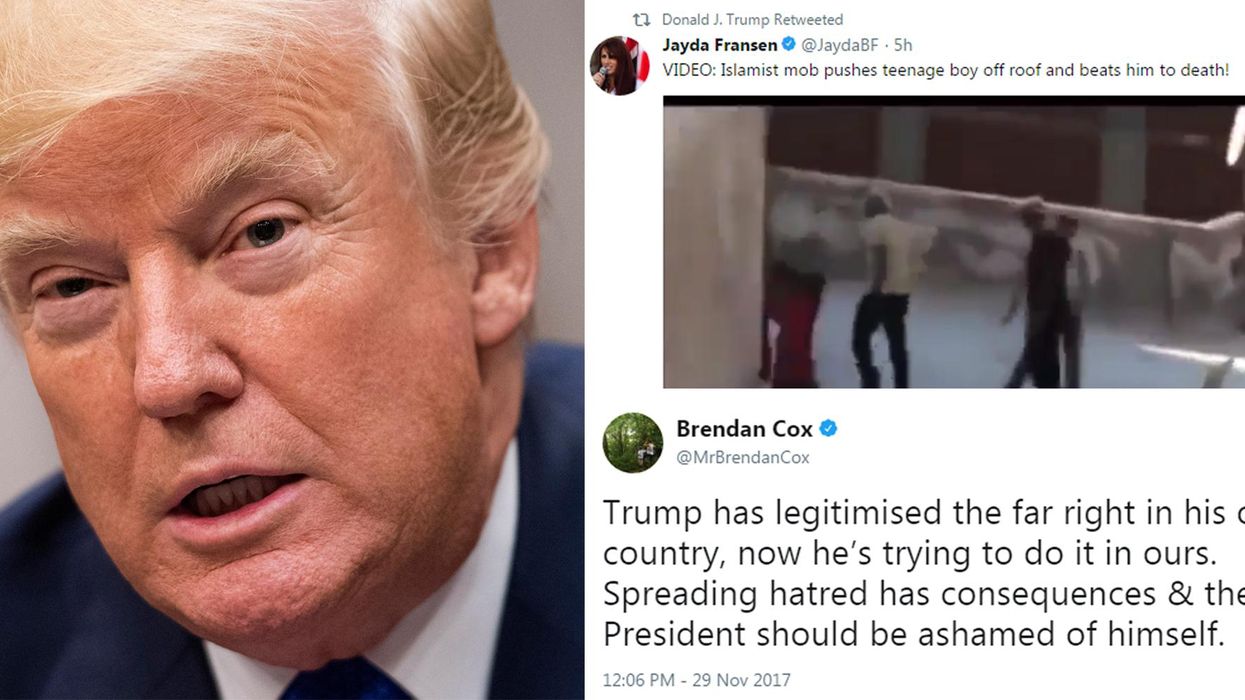 Kevin Dietsch-Pool/Getty Images
On Wednesday the President of the United States retweeted three videos from the account of the deputy leader of Britain First.
Britain First is an anti-immigration group in the United Kingdom which has been accused in the past of sharing misleading posts on its social media accounts.
The far-right group has a huge following on Facebook compared to the main political parties, and it regularly uses video websites to promote their activities.
On Wednesday morning, President Donald Trump retweeted three videos to his 46.6 million followers from the Twitter account of the group's deputy leader Jayda Fransen.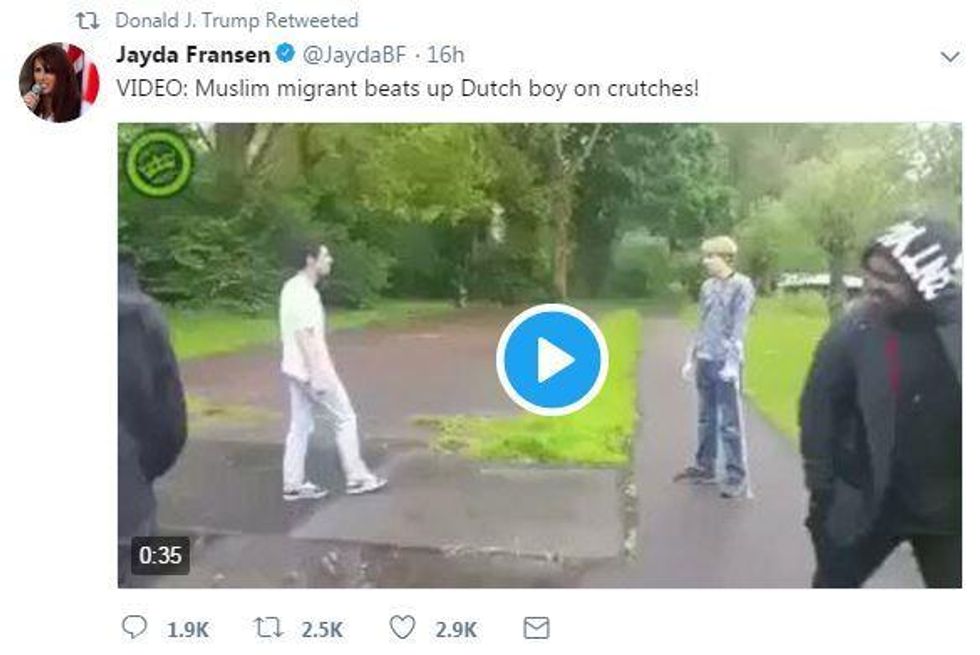 Fransen herself responded by sharing a Metro story, without altering the headline which called her retweets:
hate messages from Britain First deputy leader
The world reacted with shock to the videos, whose origin cannot be independently verified.
In the UK, legal battles have restricted Britain First's ability to grab the attention of the press and public, but the President's decision to share the videos will throw a global spotlight onto the controversial group.
President Trump is no stranger to whipping up controversy by sharing content from bizarre sources; the most notable this year being a video of him beating up CNN.