Donald Trump spent a ridiculous amount of money on hats. Specifically those "make America great again" hats.
During the final quarter of 2015 Trump spent...
$326,699.85 on hats.
The mogul and Republican frontrunner was revealed to have spent the figure in transparency reports filed by the Federal Election Commission (FEC).
Politico totalled Trump hat expenditures at around $450,000, as part $940,000 in wider campaign memorabilia costs.
Trump wore the hat, manufactured by Cali-Fame (a company in Carson, California) the majority of whose workforce is Latino, for large parts of his early campaign.
When Trump launched his campaign, he said he would build a wall between Mexico and the US, saying of people travelling to the US:

>They're bringing drugs, they're bringing crime; they're rapists.
When given the opportunity to defend his comments, Trump told CNN's Don Lemon:
Somebody's doing the raping, Don. The thing is women being raped, well, then who's doing the raping? Who's doing the raping?
Yolanda Melendrez, an immigrant from Mexico who makes hats on the company's factory floor, told the LA Times:
When we first got the order, I said to myself, 'Just wait until he sees who's making his hats. We're Latinos, we're Mexicans, Salvadoreños.'
Trump's campaign sells each hat for $25, the estimated profits from which were not disclosed by the FEC.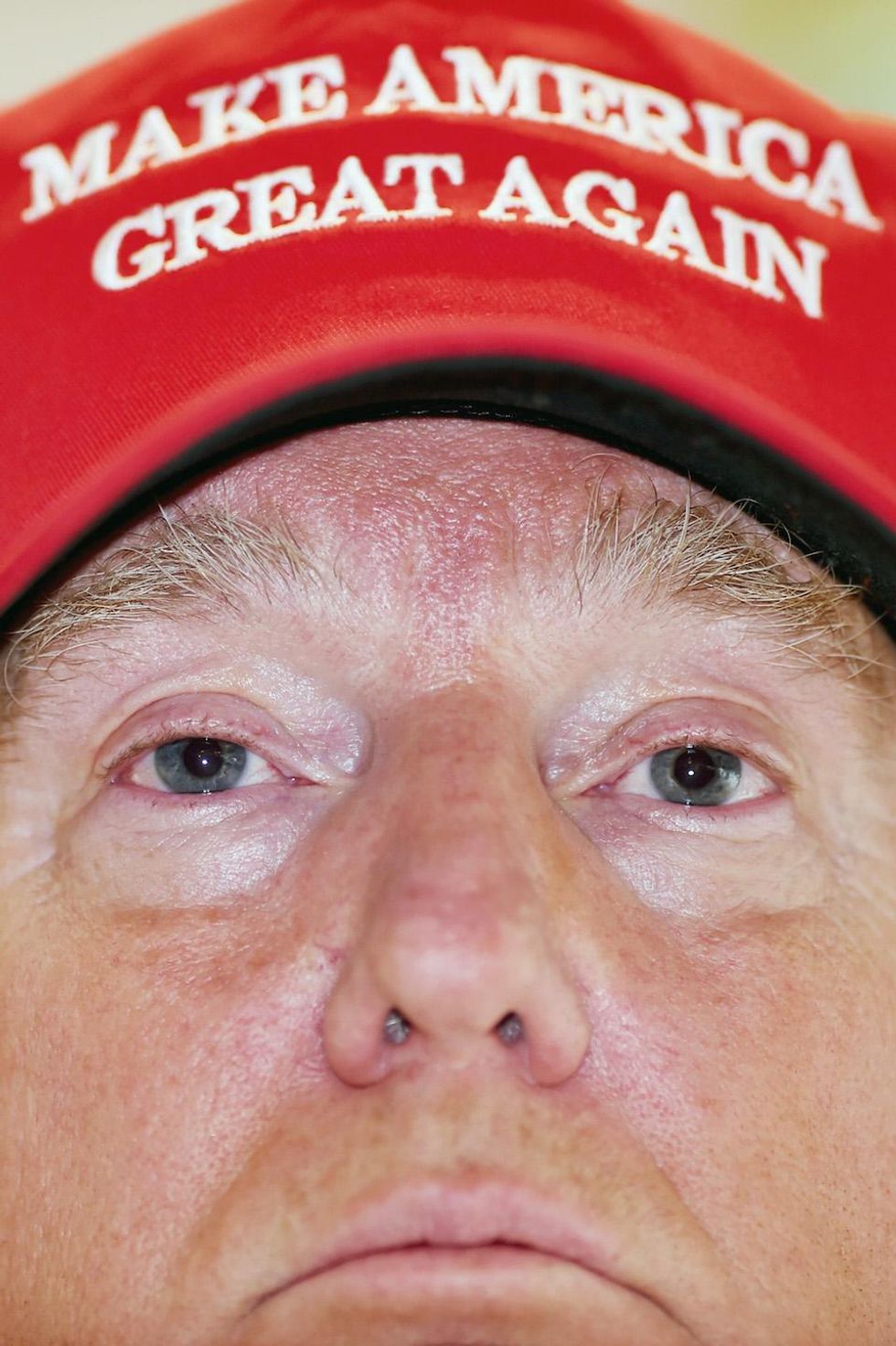 (Picture: Jeff J Mitchell/Getty Images)
(H/T Guardian)