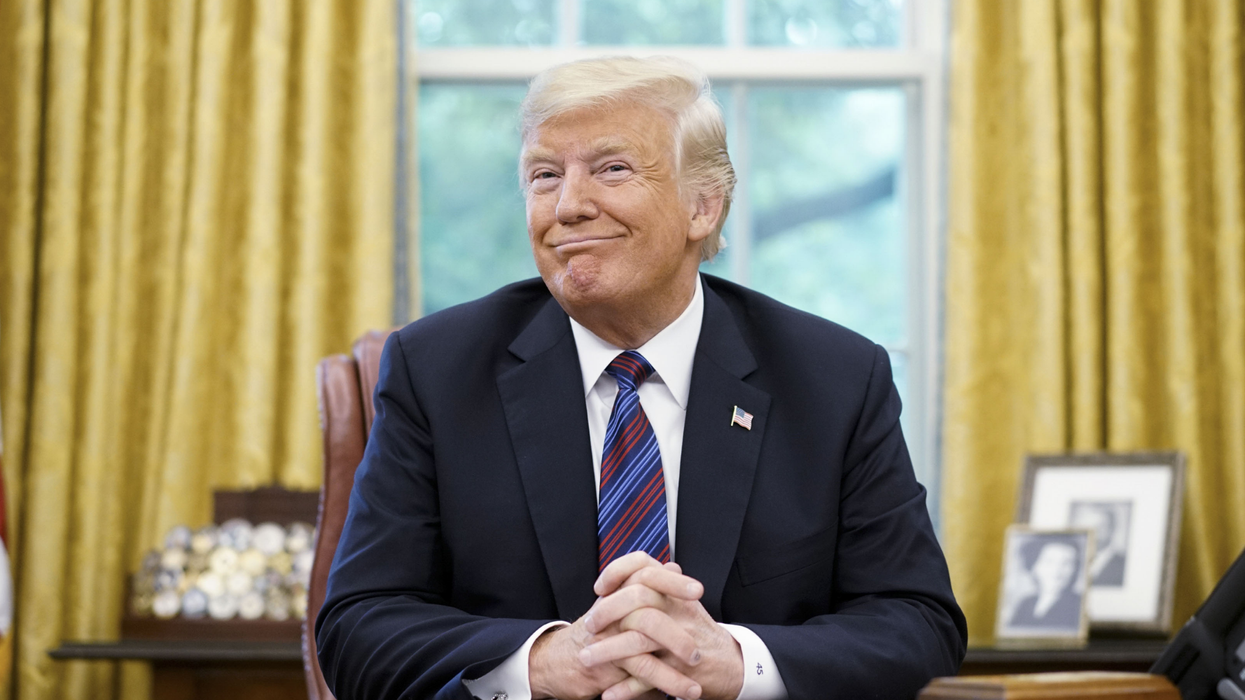 Getty
Arguably, Donald Trump's presidency was birthed in the hot fires of the internet.
Trump has long been Very Online and recognised its potential to mobilise large numbers of people (or one person pretending to be large numbers of people) in the blink of an eye before many others.
And as when Trump Train roared into swaggering action in 2015, eventually winning the 2016 presidential contest, with it came an army of trolls, bots and general Trump supporters who were prepared to post anything, anywhere for the sake of Donald Trump.
Adept Trump-supporting users of social media sites like Reddit, Facebook, Twitter, 4chan and YouTube have been credited with disseminating the now-president's – often divisive and controversial – messaging across the web.
They've created an alternative to traditional media, a stream of pro-Trump posters who successfully manage to position accurate reporting around Trump as "fake news" if it shows him a negative light.
These are the people behind the
Nickleback videos
and
Joe Biden memes
that Trump loves to retweet.
He's previously invited some of them to the White House for a "
meme summit
" to show his appreciation of work that often includes far-right or misleading content.
Now he's publicly thanked them on his favourite platform of all: Twitter.
Bizarrely though, Trump used a phrase most commonly seen as an insult. Comparing them to advertising executives, he wrote:
Thank you to all of my great Keyboard Warriors. You are better, and far more brilliant, than anyone on Madison Avenue (Ad Agencies). There is nobody like you!
He's right there – there really is no one like them. Thank god.
Trump's tweet – which seemed to be essentially thanking a mass of social media users with cartoon avatars – prompted mirth across the board.
Political blogger Bill Palmer pointed out that Trump had such respect for his keyboard warriors, he assumed they didn't know what Madison Avenue is famous for.
Others said that Trump's army could try but they would never be able to match the trolling ability of Jeff Tiedrich , who has dedicated a notable amount of time and energy to calling out Trump.
Some redirected the message to parties they felt were relevant.
There was confusion at the positive use of "keyboard warriors".
But others could totally empathise with Trump's jubilance.
And yes, many, many Twitter accounts with illustrated avatars showed up to thank Trump for recognising their service.
Yes, those brave keyboard warriors who go to war on the frontline of the internet every day.
Do they get a veteran's pension or just free travel if they show one of their classic memes?
Maybe it really is time to switch off the web for good.