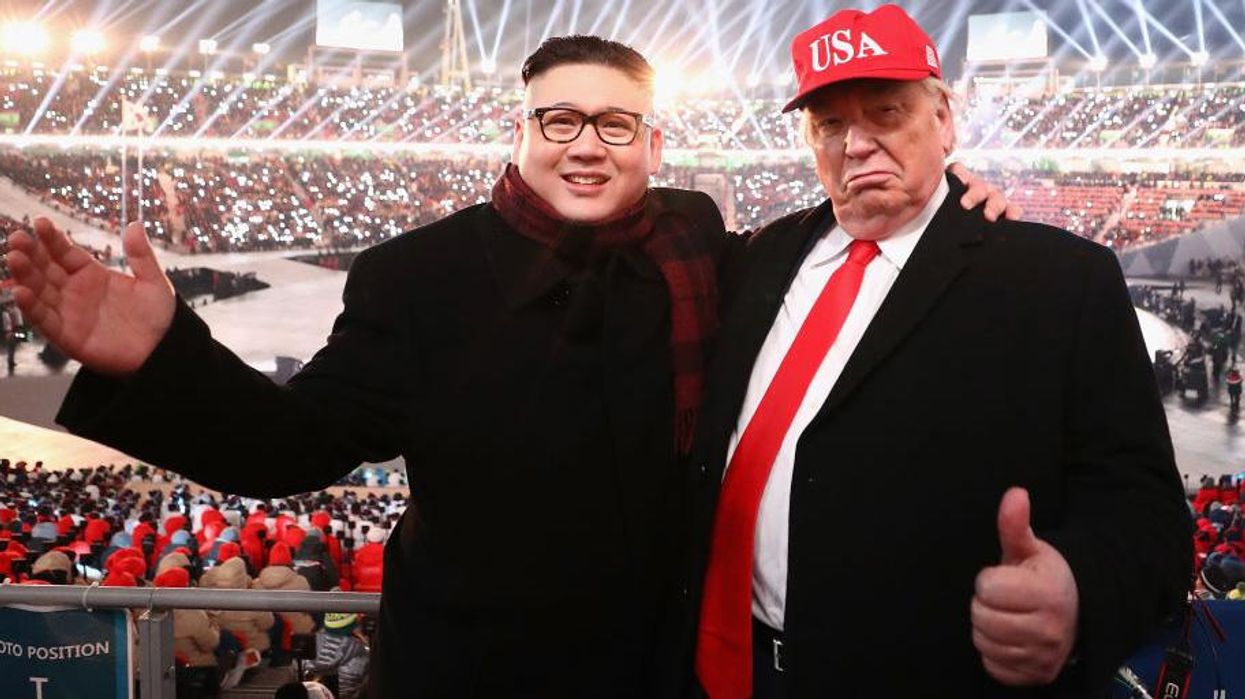 Ryan Pierse/Getty Images
The 2018 Winter Olympics kicked off yesterday in Pyeongchang, South Korea with a mesmerising opening ceremony.
The event featured all sorts of memorable moments, most notably the now infamous Tongan flag bearer going topless despite the freezing temperatures.
However, one thing that the organisers weren't expecting was the appearance of US President Donald Trump and North Korean leader Kim Jong-un side-by-side, smiling and even fist-bumping.
Picture: Ryan Pierse/Getty Images
Of course, they weren't the real leaders, just two very convincing impersonators who turned up at the Pyeongchang Olympic stadium to enjoy the festivities.
Although their intentions weren't exactly clear they definitely grabbed the attention of people in the stadium who began sharing images of the pair on social media.
Look who turned up to the Opening Ceremony of Pyeongchang Olympics! (Spoiler alert - they're lookalikes) https://t.co/GGVaBqk81F

— Paula Hancocks (@Paula Hancocks) 1518176782
After a few photos and selfies with those in attendance, they were both escorted from the stadium.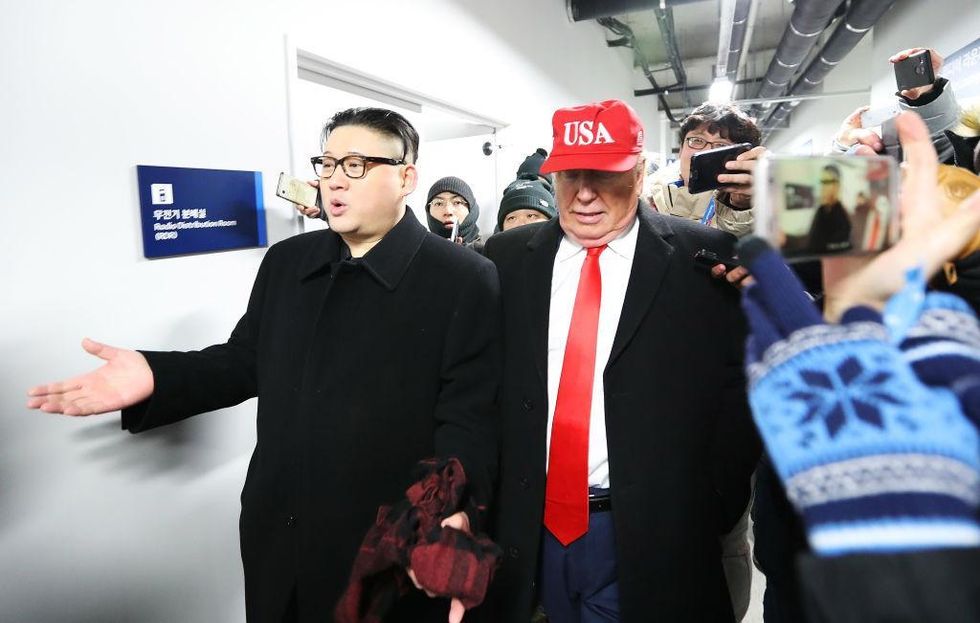 Picture: Richard Heathcote/Getty Images
Who were these men and what was their goal?
All we can guess is that they were mocking the two leaders, who have exchanged heated and worrying words over the last 12 months.
At least their doppelgängers seem to be getting along just fine.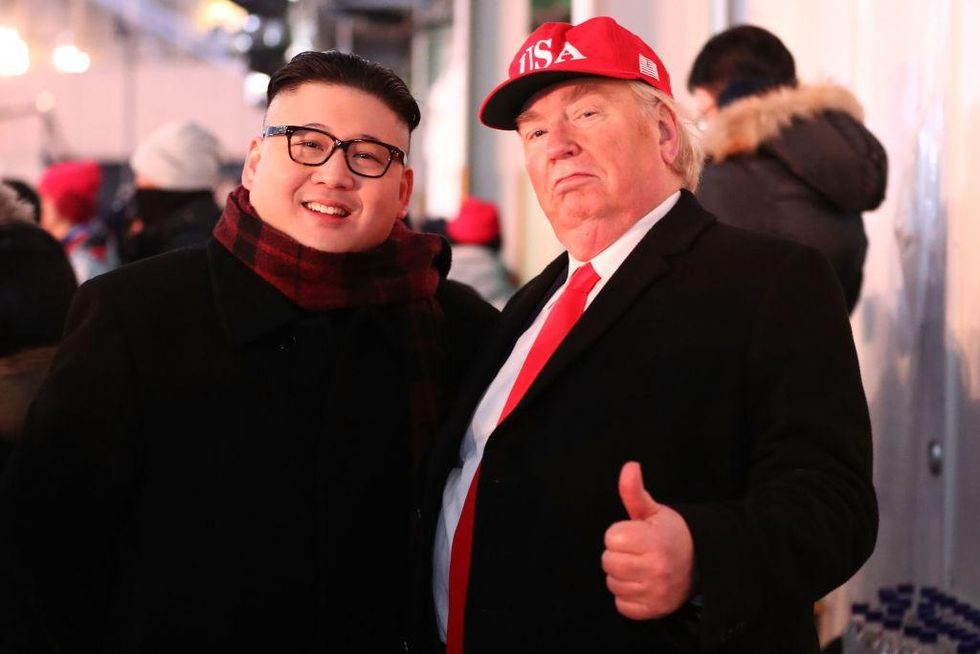 Picture: Ryan Pierse/Getty Images
HT Mashable