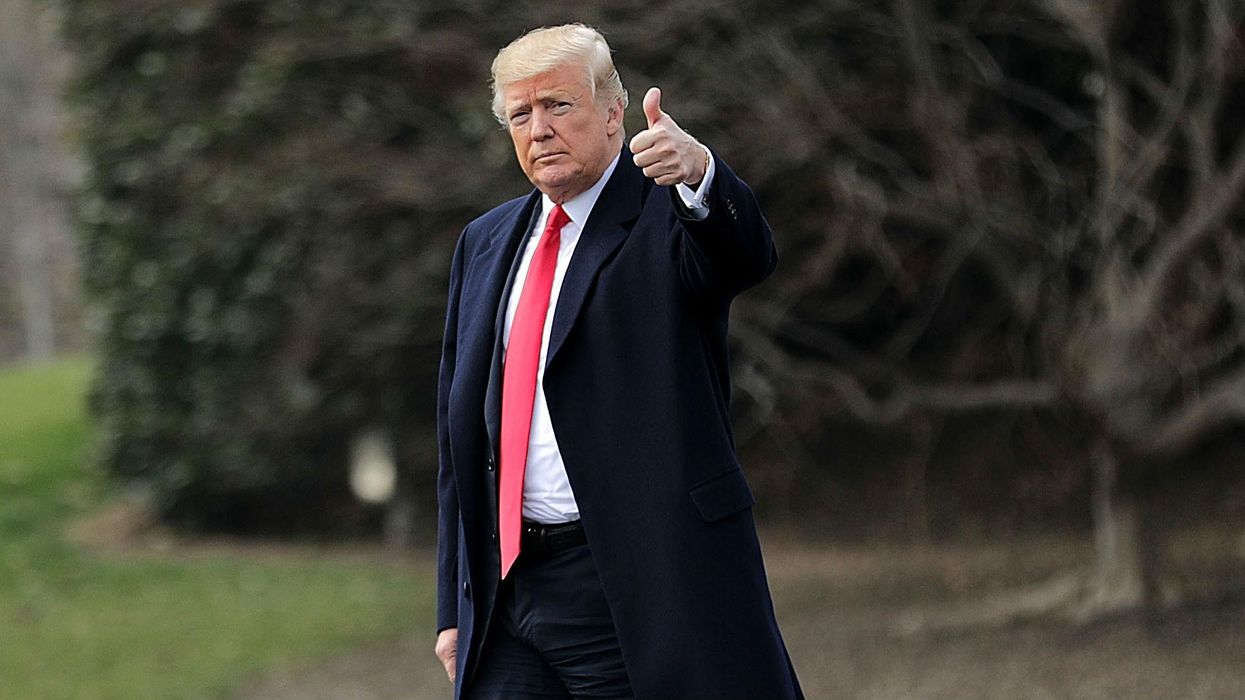 It's no secret that Donald Trump doesn't exactly take criticism well.
Since being elected, the former reality TV star has taken to Twitter to blast everyone from Meryl Streep and Kim Jong-un to Whoopi Goldberg and even the cast of Broadway musical Hamilton, which he apparently had heard was "overrated".
So it's unlikely he'll respond well to the most recent cover of TIME Magazine, effectively an update of cover art initially created last year by Tim O'Brien. It was in last February that the magazine asked the long-term collaborator to depict chaos in the White House. He followed the brief flawlessly, depicting a sullen Trump sat at his desk while a tornado blew papers around his head. The tagline simply read: 'Nothing to see here'.
Now, 13months later, O'Brien has been enlisted once again to build on the initial image. The rising waters which threaten to engulf the president are emblematic of a number of political scandals, the most recent of which is clearly referenced in the new, updated tagline: 'Stormy'.
This obvious reference to Stormy Daniels, the porn actress with whom Trump is alleged to have cheated on his wife back in 2006, would no doubt rattle the President, who reportedly told his aides that Daniels wasn't his type. Speaking to The Washington Post, a White House source revealed:
Privately, the president has lobbed sharp attacks at Daniels and her media tour, calling her allegations a 'hoax' and asking confidants if the episode is hurting his poll numbers.

The president even has griped to several people that Daniels is not the type of woman he finds attractive.
Despite denying the allegations, Daniels revealed in an explosive 60 Minutes interview that she had been paid $130,000 to stay silent on her alleged involvement with the president. It's not Trump's first scandal, but his responses often garner more press – and internet attention – than the issues themselves.
Perhaps the best example came earlier this year, when he responded to speculation around his mental health with the assertion that he is, in fact, a "very stable genius".
The Internet responded phenomenally, proving once again that social media can find humour in even the most trying situations.