ITV handout / Nigel Roddis / PA Wire / PA Images
On Monday, Labour leader Jeremy Corbyn addressed a huge crowd in Leeds.
Images from the event show that thousands of people gathered outside Brudenell Social Club, to hear the one and only 'Jez'.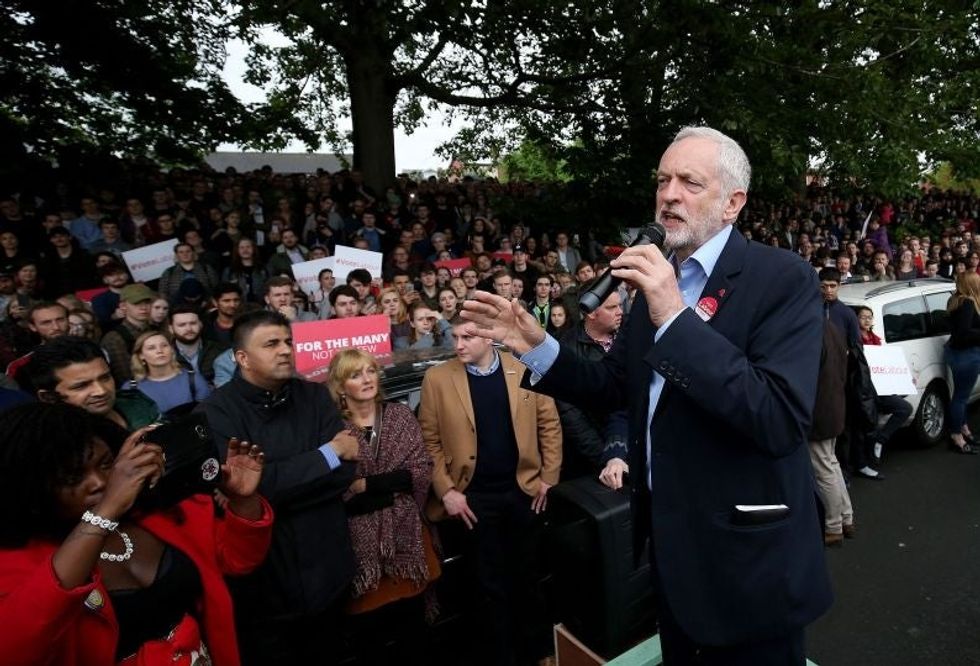 Picture: Nigel Roddis/PA Wire
His arrival, from the tour bus, was very much like that of a rock star.
Corbyn has arrived in Leeds! #ForTheMany #GE2017 https://t.co/fq33zOV4eZ

— Jack Slater (@Jack Slater) 1494863960
The event in Leeds was particularly large. According to the Yorkshire Post, attendees lined the streets and traffic was brought to a halt as they gathered to hear Corbyn speak.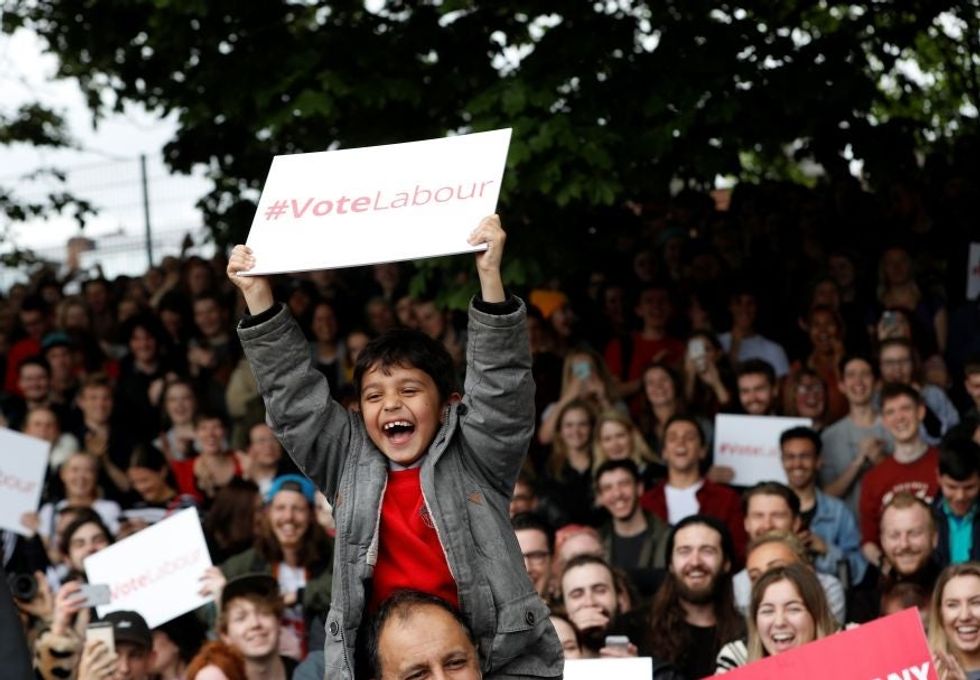 Picture: Darren Staples/Reuters
Four out of five seats in the city of Leeds are held by Labour.
Even Leeds North East, a Labour defence, has a majority of over 7000 votes. If the Ukip vote completely folded into the Tory vote, Labour would still comfortably hold the seat.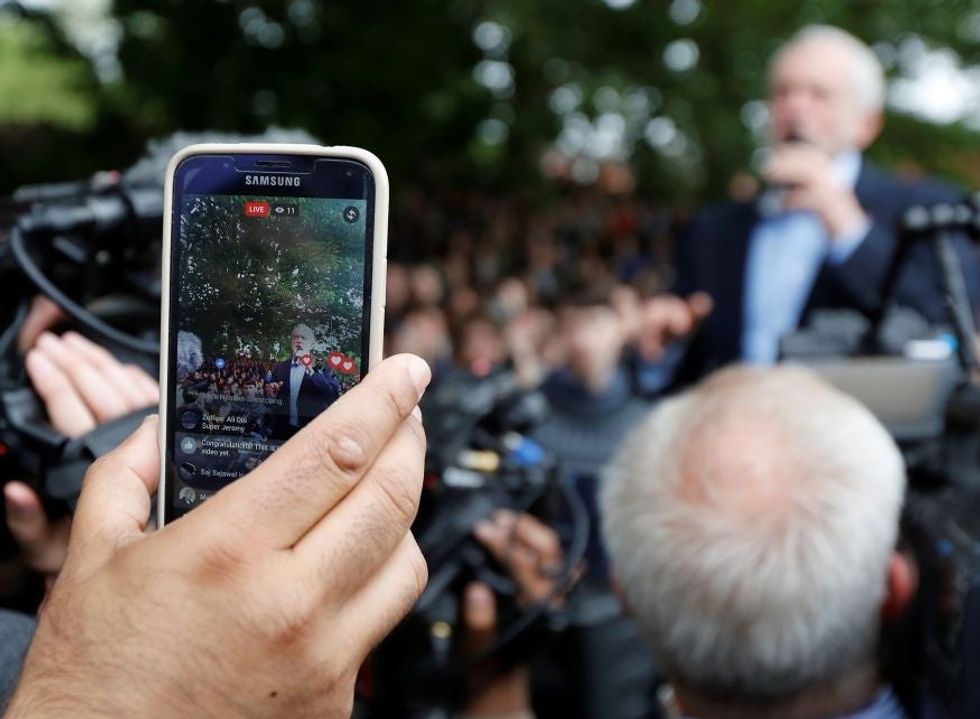 Picture: Darren Staples/Reuters
Mr Corbyn's support has traditionally been presented in the form of large rally crowds of his supporters.
As a veteran of leading protest movements and demonstrations, this environment is where Corbyn is seemingly at his most comfortable.
By contrast, Theresa May has been conducting her campaign within a wall of media advisors, who have reportedly heavily restricted public and press access.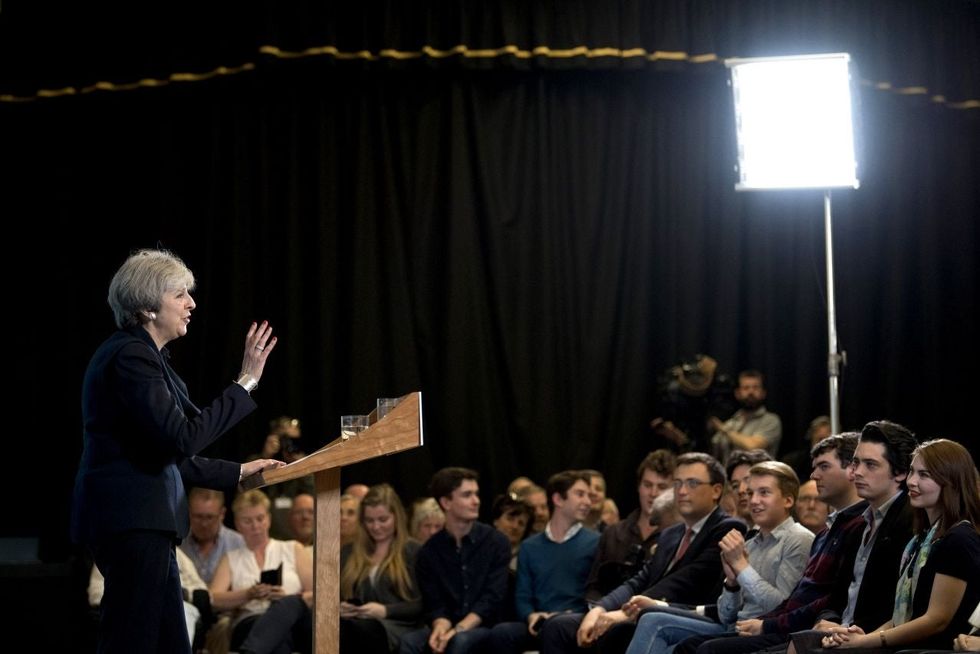 May addresses Conservative party supporters in North Shields on 12 May.
Photo opportunities which appear at first glance to show Mrs May meeting 'the people', upon closer inspection reveal May is actually addressing crowds of Conservative activists, or persons' whose questions have been allegedly screened in advance by her staff.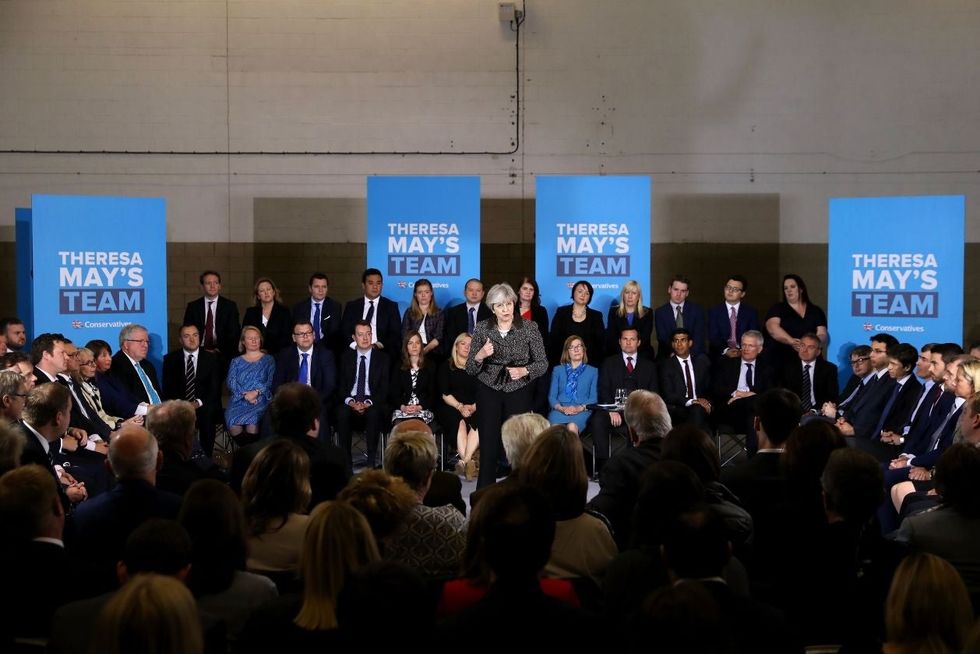 The Prime Minister delivers a speech in York on 9 May.
May's media appearances have included the closed environment of the Sunday Politics programmes, and a cosy chat on the One Show with her spouse Philip.
Theresa May with ITV News Political Editor Robert Peston taking part in the Facebook Live broadcast, hosted by ITV News. (Picture: ITV News/PA Wire)
In response to this criticism, which began on day one of the campaign, May has been attempting to mingle with the people a bit more.
On Saturday she visited Northern Ireland.
May poses with voters at the Balmoral Show near Lisburn 
And on Monday she met voters in Abingdon. The most memorable image to come out of this was May's confrontation with Cathy Mohan, a member of the public who asked May about learning difficulties.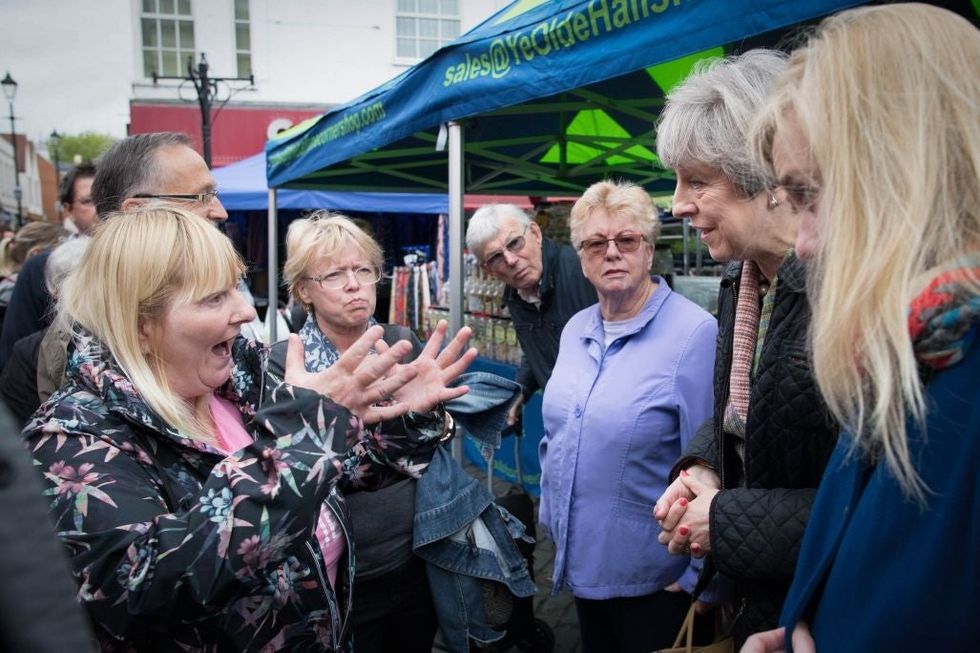 Theresa May and Cathy Mohan at Abingdon market in Oxfordshire, 15 May.
It all makes for very lacklustre viewing when compared with the more vibrant images that are emerging from the Corbyn camp.
Her communications team are doing their job
It's a media criticism, made by members of the media, frustrated at being cut off from accessing May, and having only prepackaged 'stories' to write up in their own words - which is about as useful as when you were asked to do that at school.
The problem with this is that the criticism boils down to "May's communications staff are doing their jobs, and controlling the narrative".
Yet on another level, this is a wasted opportunity for May.
Polls indicate the Tory leader is heading for a big win, so why not set out a vision beyond Brexit, grammar schools, and immigration, and get a mandate for them? It's a waste for May to play the campaign so safely, as if she were neck and neck with the leader of the opposition.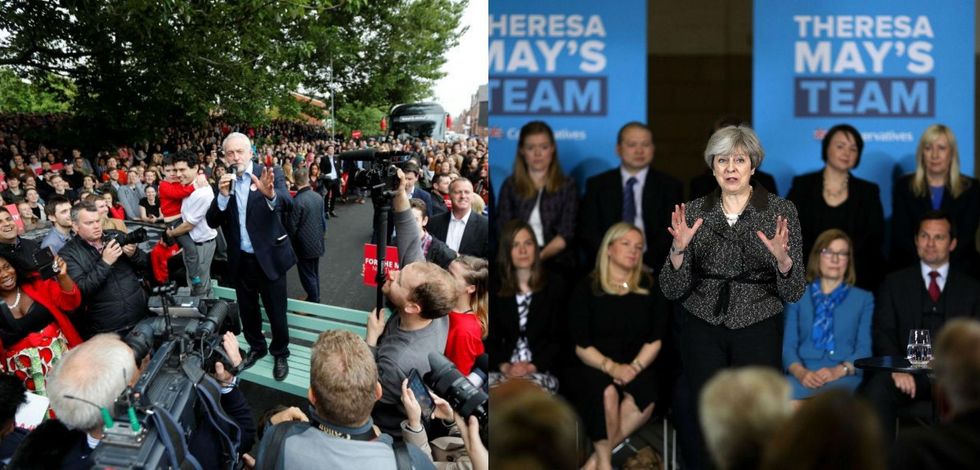 Picture: left - Darren Staples/Reuters, right - Dan Kitwood/Getty Images
​
Chaos vs stability
Corbyn is doing what Corbyn does best; addressing large crowds and rallies - though pointedly not on a soap box, which would be a bit John Major for this democratic socialist's tastes.
It's what visually set him apart from the other leadership candidates in 2015, and arguably how he fought off the challenge from Owen Smith in 2016.
The boring and controlling label applied to May's campaign style is actually benefiting the Tory strategy.
Even if the media calls her a control freak, she is nevertheless presented as someone in control, in contrast to the 'free wheeling' Corbyn.
Labour supporters will say Corbyn is an ordinary street activist and able to relate to the people. Therein is the Conservative party media strategy, he's not a prime a minister. He's too much like you.