left: @mattzarb/Twitter screengrab, right: Ben Stansall/WPA Pool/Getty Images
An image of Theresa May being photobombed by a protestor, is not real.
It shows a Conservative campaign event in the seat of Stoke-On-Trent South which took place on Wednesday.
As the prime minister speaks, to the left of her in the frame is an activist, holding up a sign with Tory branding, but marked with the words:
She's lying to you
The former Jeremy Corbyn spokesperson Matt Zarb-Cousins has shared it online.
It's been retweeted over 18,000 times already.
It's been shared knowingly by many, but in the case of any doubts, no this isn't what the sign said.
May's events have been criticised for being too tightly controlled, with only Conservative supporters in attendance, so it's unlikely he'd slip through, or manage to hold the sign up for so long.
The activist is in fact a Conservative Councillor, Joe Porter:
So an unlikely Corbynite.
Here's Porter, with his actual sign which read 'A Secure Nation'.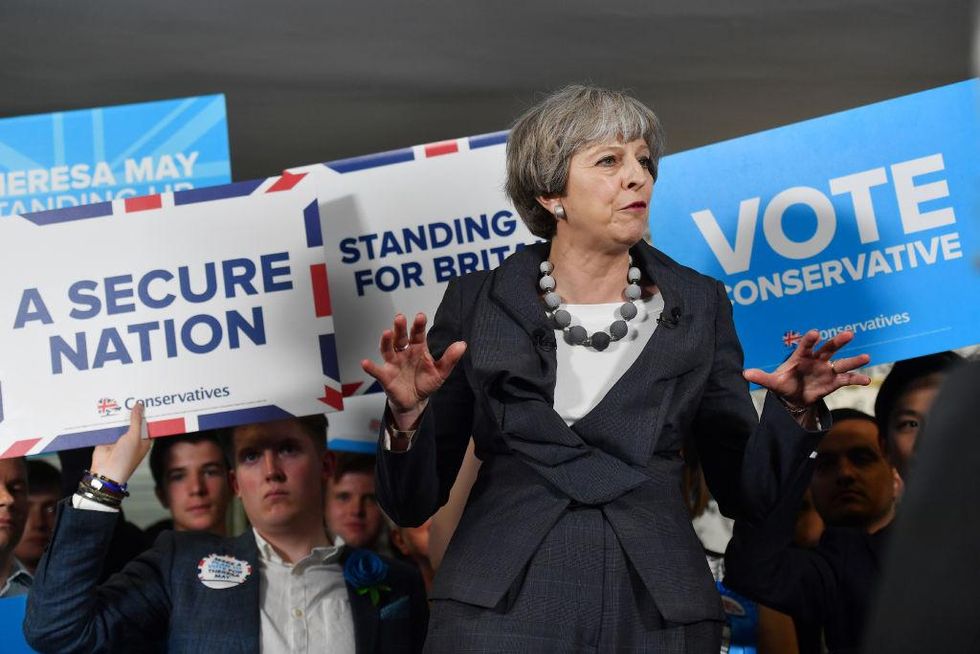 Picture: Ben Stansall/WPA Pool/Getty Images
HT Mirror
More: This Saudi company finds women so offensive it's turning them into beach balls