left: bestlistnet.nl/Screengrab, right: @Saco_KSA/Twitter screengrab
A retail company in Saudi Arabia Photoshopped a woman into a beach ball.
They did this multiple times in their special Ramadan offers online catalogue.
They also grafted T-shirts onto a topless men, and children who were also wearing bathing costumes.
Saudi Arabia has strict rules about how women should appear in public. Foreign Office travel advice for the kingdom states that women should wear head coverings at all times in public.
The beach ball image appeared in a tweet on the Twitter feed of the company 'Saco'.
Other versions of the image and the product, advertised on European third party websites, show the woman and appears undistorted.
The Twitter feed of @Saco_KSA used this image:
للمسابح حصة كبيرة ضمن عروضات ساكو! لا تفوتوها وقوموا بزيارة معارضنا #الكل_للكل https://t.co/YwaR99o792 https://t.co/qL16qJOmJr

— SACO ساكو (@SACO ساكو) 1496572218
And here is the same product, advertised on the Dutch website bestlistnet.nl.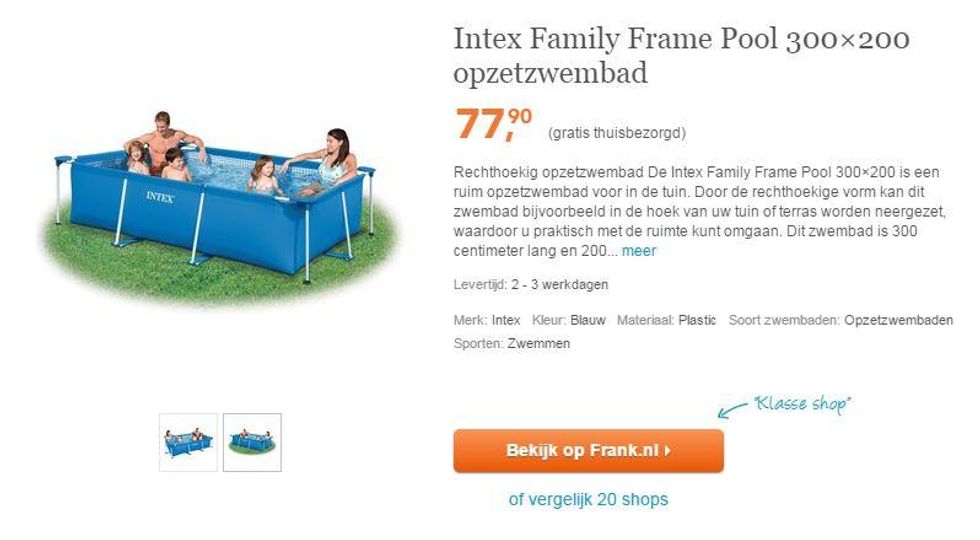 Picture: Bestlistnet.nl/Screengrab
The discrepancy was tweeted on Sunday by عزيز (Aziz), a user based in Saudi Arabia who tweets in English with the handle @SilentRuins.
A beach ball.
Just so we're all clear. An inflatable toy.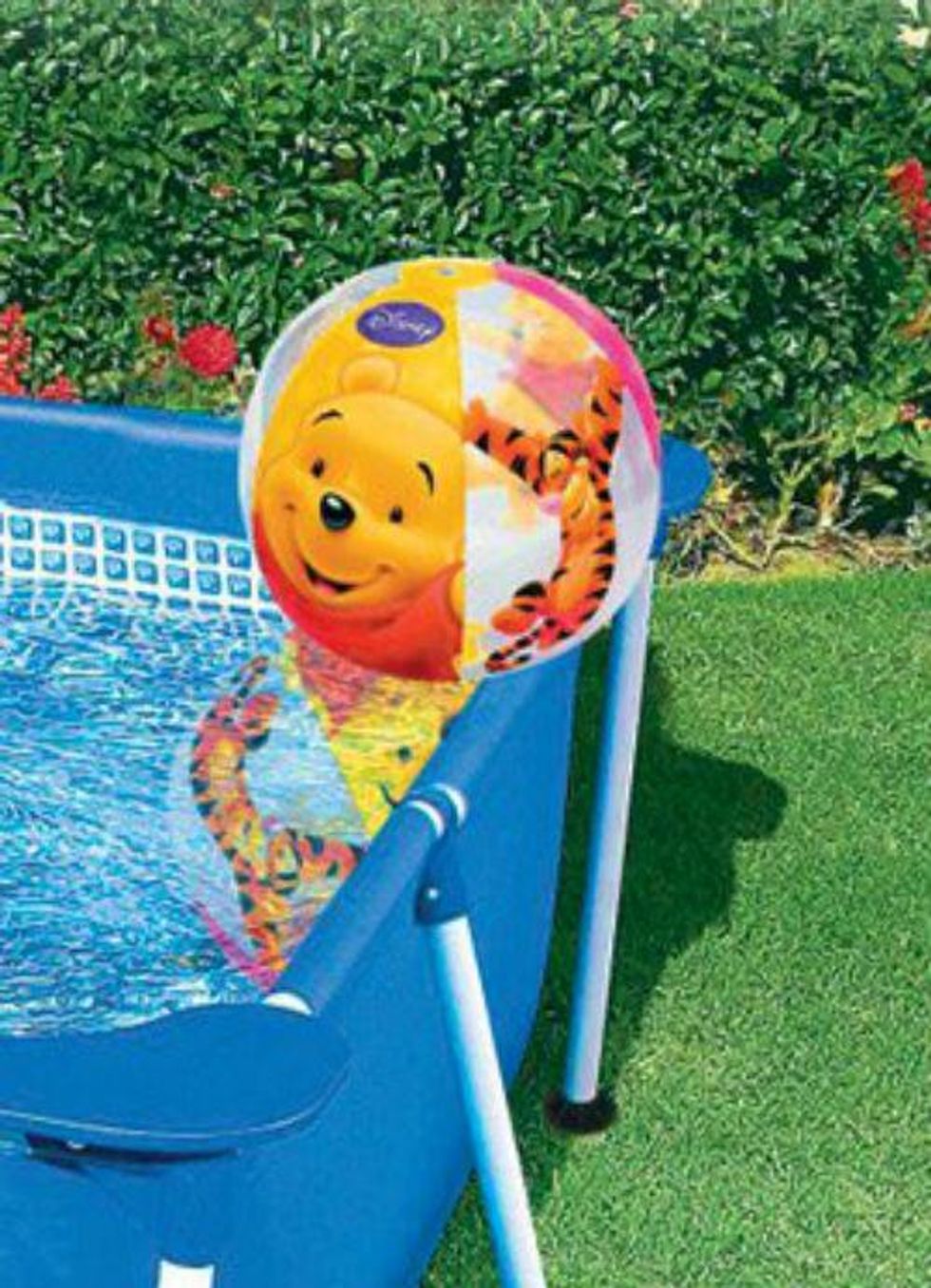 Picture: @Saco_KSA/Twitter screengrab
Modest goods
The beach ball image also appears on page 47 of their e-book style catalogue.
The catalogue reveals they've Photoshopped loads of these images to add tops and 'modesty' inflatables in the place of women.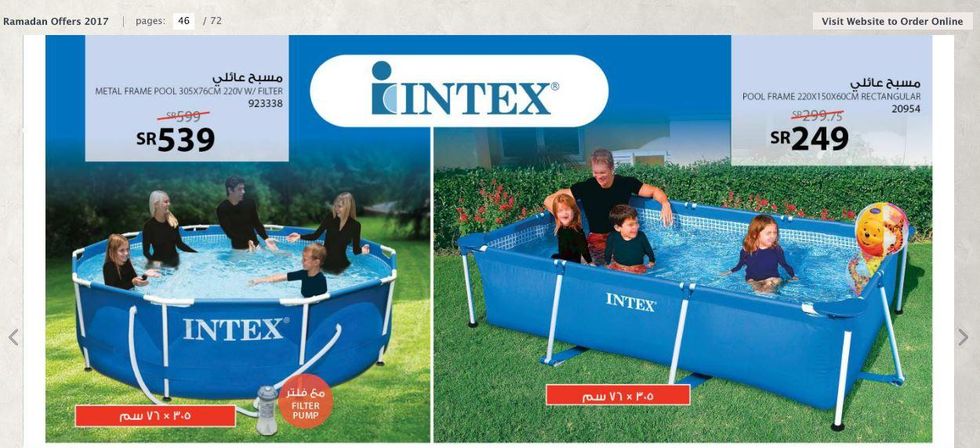 Picture: Saco Ramadan Special Offers Catalogue/Screengrab
Said beach ball features again in this Tweet, and in the catalogue.
للمسابح حصة كبيرة ضمن عروضات ساكو! لا تفوتوها وقوموا بزيارة معارضنا #الكل_للكل https://t.co/avn71BDrrA https://t.co/FaxPbNbe8A

— SACO ساكو (@SACO ساكو) 1496400618
And here's what appears to be the same advert image, now with special feature of a human woman, available on ebay.
Picture: ebay.co.uk/screengrab
And in this one, the woman is wiped from the picture entirely, and the little girl becomes the beach ball.
Picture: Saco Ramadan Special Offers Catalogue/screengrab
And here it is advertised on the Armenian language website of company Cross Road.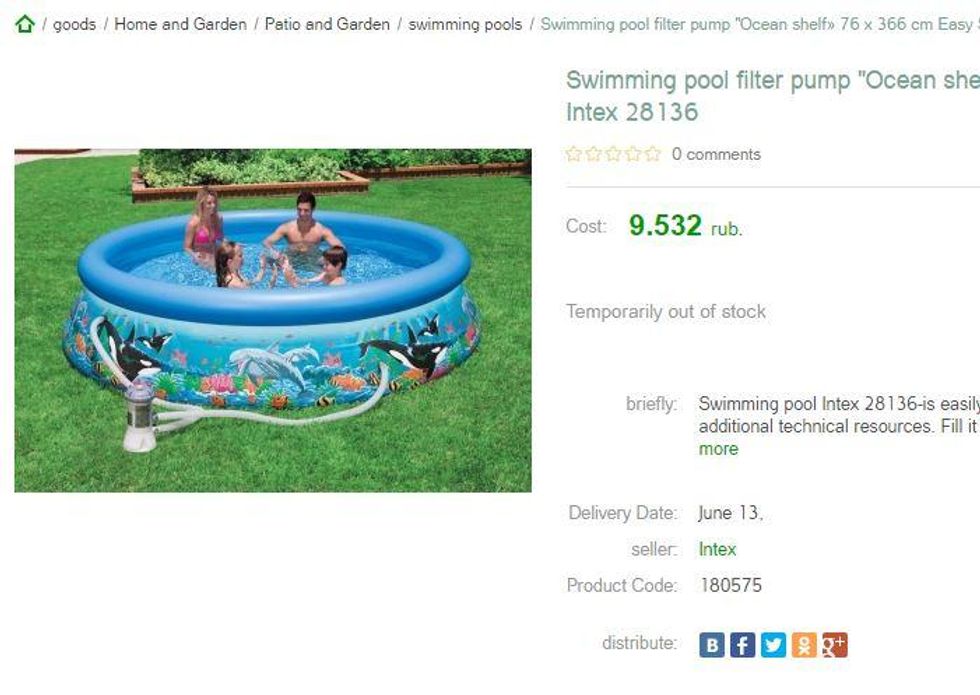 Picture: crossroad.com/am/Screengrab
According to their website, Saco was founded in 1985 and is a hardware, retail, and wholesale business in Saudi Arabia, with outlets in more than 15 cities.
They are distinct from the company Intex Recreation, part of the Intex Corporation which make the pools.
A beach ball.
This would be funny if it wasn't guano levels of fanaticism.
indy100 has attempted to contact Saco on social media. No press contact was listed on their website.
HT @SilentRuins