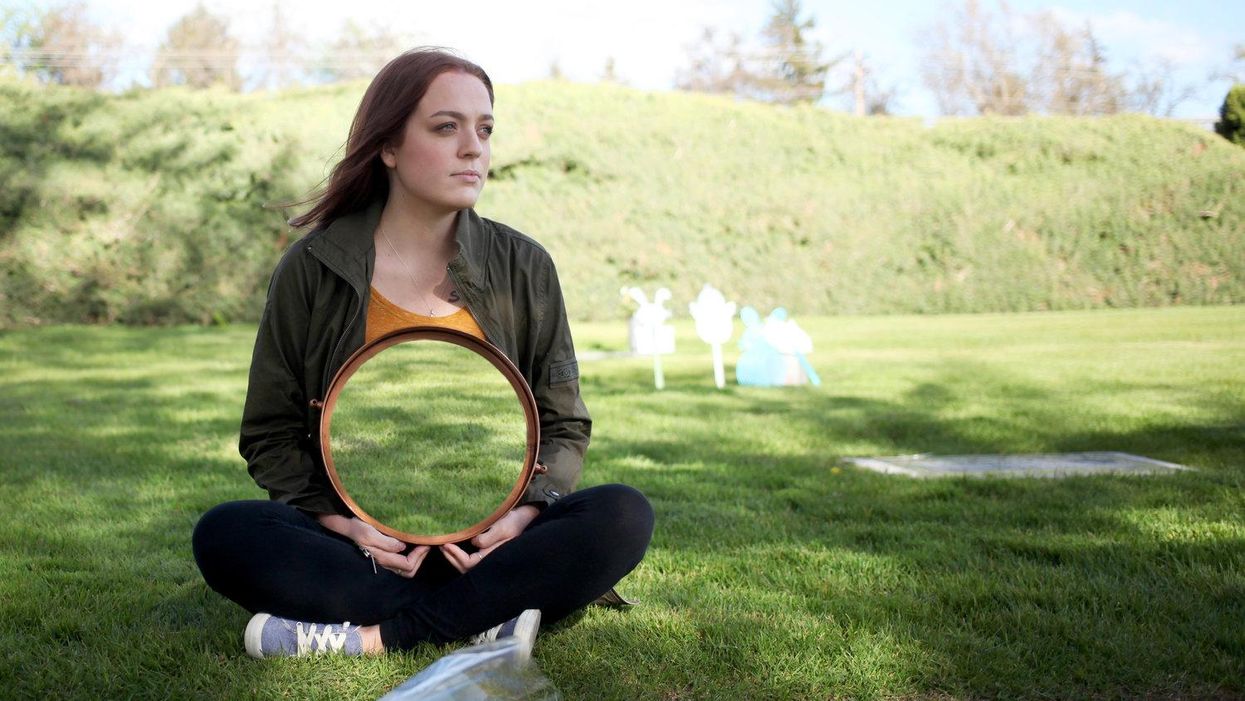 Susana Butterworth/The Empty Photo Project
Following a miscarriage in March, photographer Susana Butterworth embarked on a photo series to document the pain of losing a child.
The Empty Photo Project includes women of all ages and backgrounds who have experienced losing a child.
Each woman photographed holds a mirror in front of their stomachs - creating the visual affect of a hole or absence in their lives.
It documents the women who have lost children through a variety of reasons, including stillbirth, adoption, abortion, surrogacy, infant death and miscarriages.
Their stories, which accompany each image, are heartbreaking.
The series continues to receive new additions.
Butterworth, the 23-year-old photographer and artist who created of the series, lost a child, Walter, 35 weeks into her pregnancy.
Walter was stillborn in March 2017. She began the project a month later to commemorate him.
She told the Huffinton Post that the reaction from friends and family was to avoid all talk of children and family.
It seemed to me that those around me were patting me with emotional oven mitts.
Most would completely avoid the topic of children, family or my loss in general.
Those who have lost children can't heal if they feel alone and have no one to talk to.
I want the viewers of the 'Empty Photo Project' to see that child loss hurts, it's a little scary but it's ok to face it
According to her site, every photo is taken at a location that has a significant meaning to each woman's story.
The subjects hold a mirror, which is then manipulated through Photoshop.
She then asks them to use 200-400 words to describe 'what their empty looks like and what it means personally'.
Writing on the project's website, Butterworth thanked the women who taken part.
I never imagined that EMPTY would take off like it has. Participants in my local community have been gracious and courageous in sharing their "empty". They're the foundation to my confidence and strength. I cannot express how grateful I am for all of the kind words that I have received from all over the world in response to their participation.
Please, take a long look at the images in each post. Familiarize yourself with their unique expression of grief. Let's learn to love those who have lost a child. Let's learn what to say. Now there's no excuse; this is what it looks like.