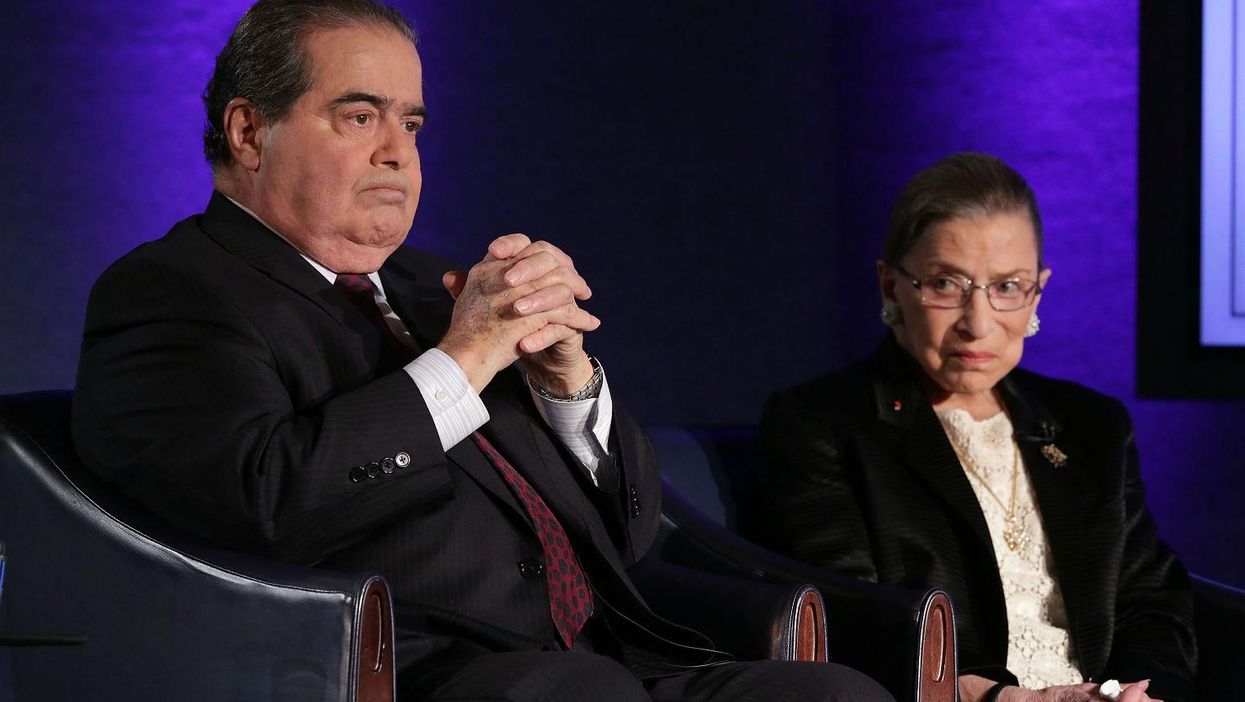 Supreme Court Justice Antonin Scalia died on Saturday, leaving a conservative position on the US' highest court open and adding a new dimension to the country's November election.
Scalia, a conservative bulwark and fierce intellect, died at a resort in Texas of an apparent heart attack, aged 79. He had a tremendous influence over American law since his appointment to the Supreme Court in 1986.
Tributes have been pouring in for the judge, but one of the most unique has been from fellow Justice Ruth Bader Ginsberg.
Although the two couldn't have been more different in their politics, Ginsberg and Scalia were close friends who derived pleasure from intellectual debate and a shared love of opera (a parody production called 'Scalia/Ginsberg' premiered last year).
Her words show just how important it is to surround yourself with friends who don't necessarily agree with you: Ginsberg said Scalia was one of her "best buddies" precisely because he challenged her to be better at her job.
Toward the end of the opera Scalia/Ginsburg, tenor Scalia and soprano Ginsburg sing a duet: 'We are different, we are one,' different in our interpretation of written texts, one in our reverence for the Constitution and the institution we serve.

From our years together at the D.C. Circuit, we were best buddies. We disagreed now and then, but when I wrote for the Court and received a Scalia dissent, the opinion ultimately released was notably better than my initial circulation. Justice Scalia nailed all the weak spots — the 'applesauce' and 'argle bargle' — and gave me just what I needed to strengthen the majority opinion.

He was a jurist of captivating brilliance and wit, with a rare talent to make even the most sober judge laugh. The press referred to his 'energetic fervour,' 'astringent intellect,' 'peppery prose,' 'acumen,' and 'affability,' all apt descriptions. He was eminently quotable, his pungent opinions so clearly stated that his words never slipped from the reader's grasp.

Justice Scalia once described as the peak of his days on the bench an evening at the Opera Ball when he joined two Washington National Opera tenors at the piano for a medley of songs. He called it the famous Three Tenors performance. He was, indeed, a magnificent performer. It was my great good fortune to have known him as working colleague and treasured friend.
(Picture: Win McNamee/Getty Images)