Transport for London released a new interactive version of the iconic Tube map on Thursday with a few design tweaks and the addition of some new lines.
Here's what's changed:
The font looks different
A thinner font has taken the place of the existing bold, blue variant - which has caused a few spacing problems on the interactive map...
A PDF version of the map on the TfL website still shows the old font and as such the Bakerloo line is looking A-OK.
There are compatibility issues
Evening Standard
There are two 'new' lines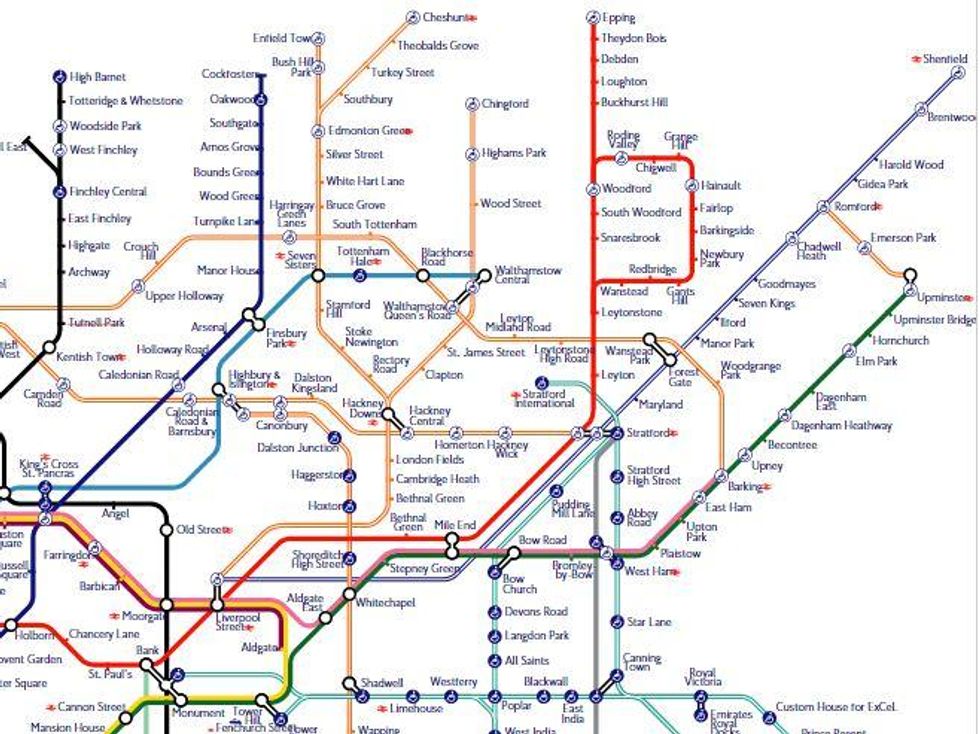 Evening Standard
The Central line now has a kink in it
Tufnell Park has a red line through it
closed for nine months
The £60m Emirates Air Line has disappeared
It's still there on the PDF version though.
The District line branch to Kensington (Olympia) has disappeared
The PDF version of the new map still shows the route so we'll put this down to a clerical error. Although with services on the small District line branch to Kensington Olympia being reduced in 2011, could this be a warning of things to come?