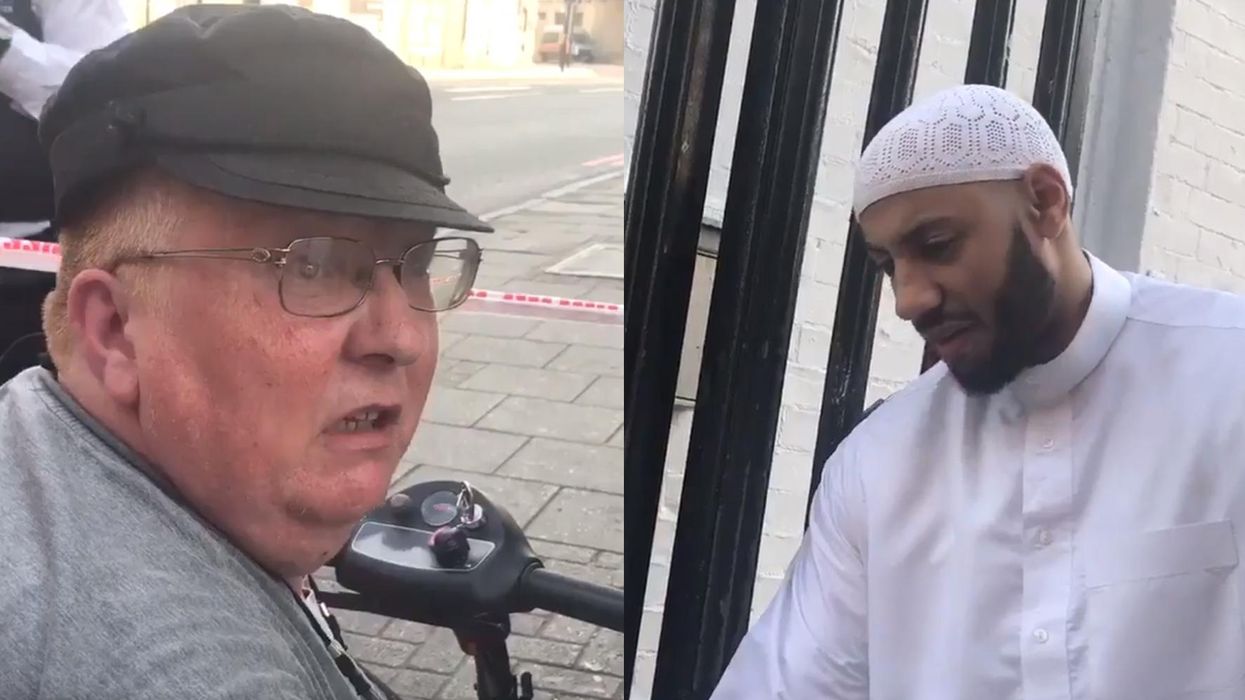 Twitter / Screengrab
In the wake of the alleged terrorist attack in Finsbury Park, there has been an outpouring of support for the Muslim community from local residents.
Much has been made of the bravery and heroism of the imam who subdued suspect Darren Osborne until he was taken into police custody.
Very often after attacks perpetrated in 'the name of Islam', there is a certain pressure for the Muslim community to denounce the violence publicly.
So it's heartwarming to see something similar, albeit on a far smaller scale, happening in response to the Finsbury Park attacks.
Julie Simpson, of Ilford, reportedly travelled all the way to North London - on her mobility scooter - to comfort victims and say: "Not in my name."
I came here because people who done this are not English. They are not Christian. In fact - God forgive me - they are animals. They are pigs.

They say they are Muslims, they're not Muslims, man. They're not Christians. They're nothing.

Muslim, English, in the Quran and in the Bible, it says 'love your brother like you would love yourself', yeah. Would you do that to your brother?

My friends, I am so, so sorry. I am so sorry for this. I am. 
She also delivered a card and flowers to the family of the one victim who died.
Give this to the family. Please say to the family I am so sorry. It rips my heart out.
The imam replied:
You don't have to apologise because he doesn't represent you. This criminal doesn't represent you and he doesn't represent Britain.

They're a fringe group of criminals and extremists. Likewise Isis, they're a fringe group of extremists, and they don't represent Muslims. 

These people don't represent the great people of Britain.