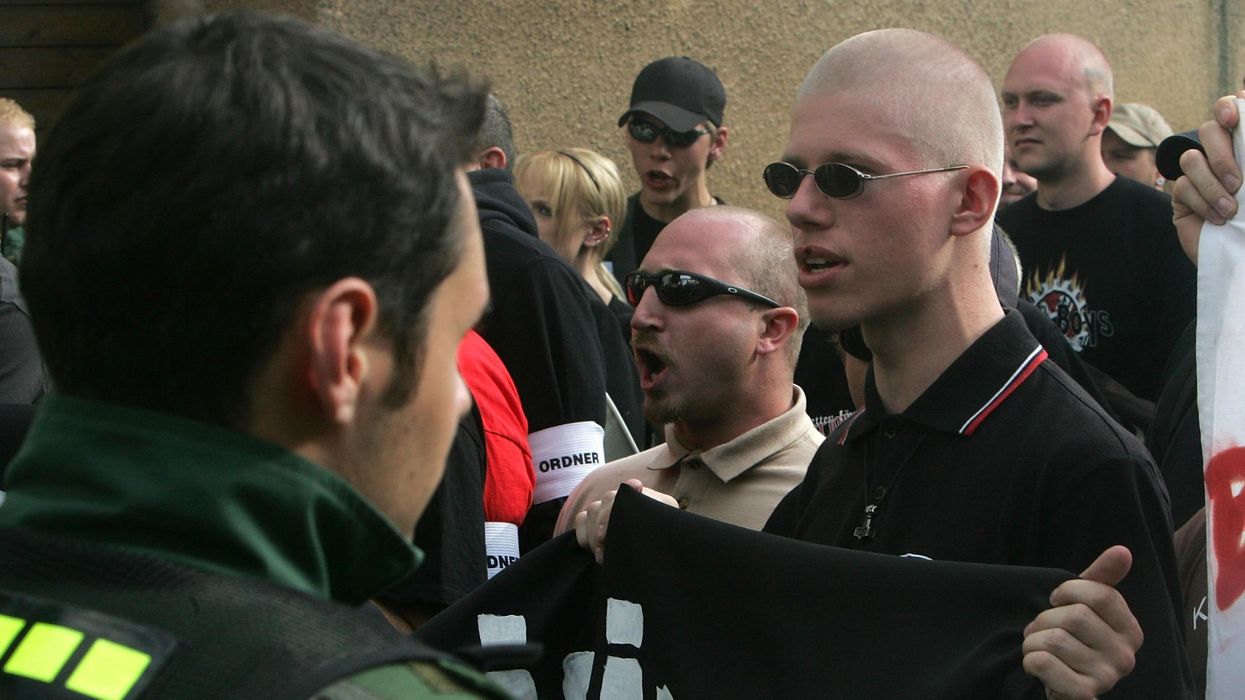 Johannes Simon/Getty Images
For decades, the German town of Wunsiedel has been an unwelcome host to neo-Nazis.
It's the original burial place of Rudolf Hess, who was one of Adolf Hitler's deputies. Every year, neo-nazis march to his grave site – despite the town exhuming Hess's body in 2011, and removing his gravestone.
So in 2014, the town had a better idea to deal with their unwelcome problem - they turned to humour. Because we all know hatred doesn't like humour.
The annual parade turned into a day of fundraising and fun.
It became a mock sporting event with funny signs and slogans along the route, and rainbow confetti at the end.
For every metre the neo-Nazis marched, residents and business reportedly donated 10 euros to EXIT Deutschland, which helps people leave right-wing extremist groups.
They raised €10,000.
Recht gegen Rechts, the group who organised the campaign, said:
On November 15th, neo-Nazis walked through the streets of Wunsiedel. We could not stop them - but we could make them walk for something meaningful: and that is how for the first time a right-wing memorial march became a charity walk - without knowing of the participants.
Here's a video showing footage of the day:
It was such a success that it inspired other towns in Germany, and one in Falun, Sweden:
Today there are colorful, creative protest and donations! Awsome Inte rasist, men! #Falun #nazitermotnazister… https://t.co/31PmhgOUS7

— #HassHilft (@#HassHilft) 1493635558
The Wunsiedel approach has been back in the news this week following the violent Charlottesville protest with neo-Nazis and white supremacists. Experts say this could be the best way for America to respond to such marches and protests in the future.