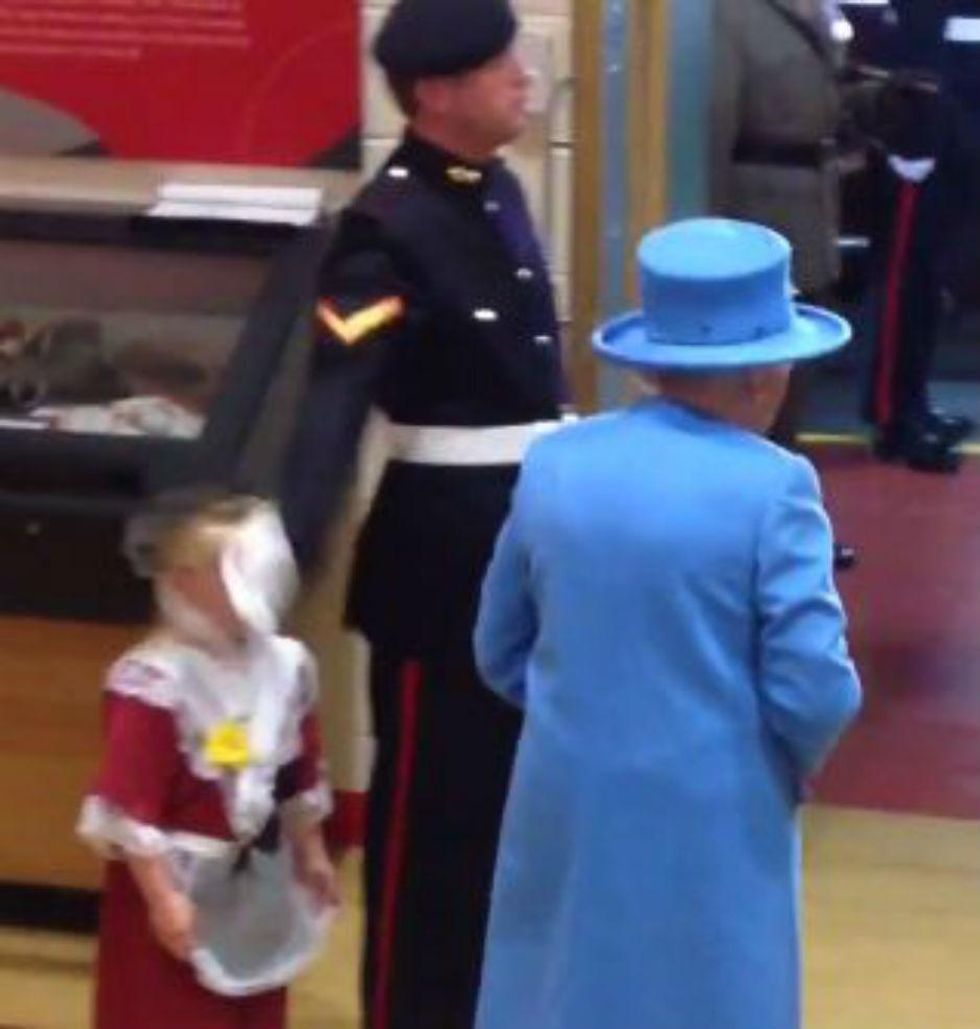 It was supposed to be her big day, but Maisie Gregory's moment with the Queen ended in tears after she was accidentally hit in the face by a soldier.
Having sheepishly presented the Queen with a bunch of flowers and curtseying, the six-year-old was struck by the guard standing next to her as he tried to salute the monarch at Cardiff's Millenium stadium.
According to Wales Online, the soldier immediately turned round to apologise to the girl. Not that the Queen seemed to blink an eye...