Above, AFP/Getty, bottom left: AHMED EL-MALKY/AFP/Getty Images, bottom right: Jeff J Mitchell/Getty Images
Donald Trump has already appointed his son to the executive committee of his transition team, along with daughter Ivanka and son-in-law Jared Kushner.
A transition team is the organisation put together to prepare the incoming administration during the ten weeks between election night and inauguration day.
The process is alien to the British set up where a moving van pulls up to Downing Street before the polls close on the off chance that the incumbent party loses.
Moreover the future government has already been chosen in the form of the Shadow Cabinet.
In the US, persons on the transition team do often go on to hold positions in the administration.
For instance Jim Messina, the 'Personnel Director' for Obama's 2008 transition team, went on to serve as Obama's deputy chief of staff.
As such there's some concern that Trump is about to engage in the nepotism that he chastised the Clintons for embodying.
The rumours have invited unflattering comparisons with other leaders who appointed their sons to positions in their government.
Trump will join a proud tradition of world leaders giving their two adult sons a key role in government.… https://t.co/bIphOY2vdQ

— Gregg Carlstrom (@Gregg Carlstrom) 1479198871
The appointments have proved less than fruitful. Not only were they tyrants, but quasi-incompetent ones.
Assad and sons (Syria)
Picture:
Hafez-al-Assad, president of Syria 1971-2000 made his son, the future president Bashar al-Assad his heir, and also propelled him through the army to the rank of Colonel in order to establish a power base. Bashar was also given responsibility for the 'Lebanon file', which managed the Syrian occupation of Lebanon.
Hussein and sons (Iraq)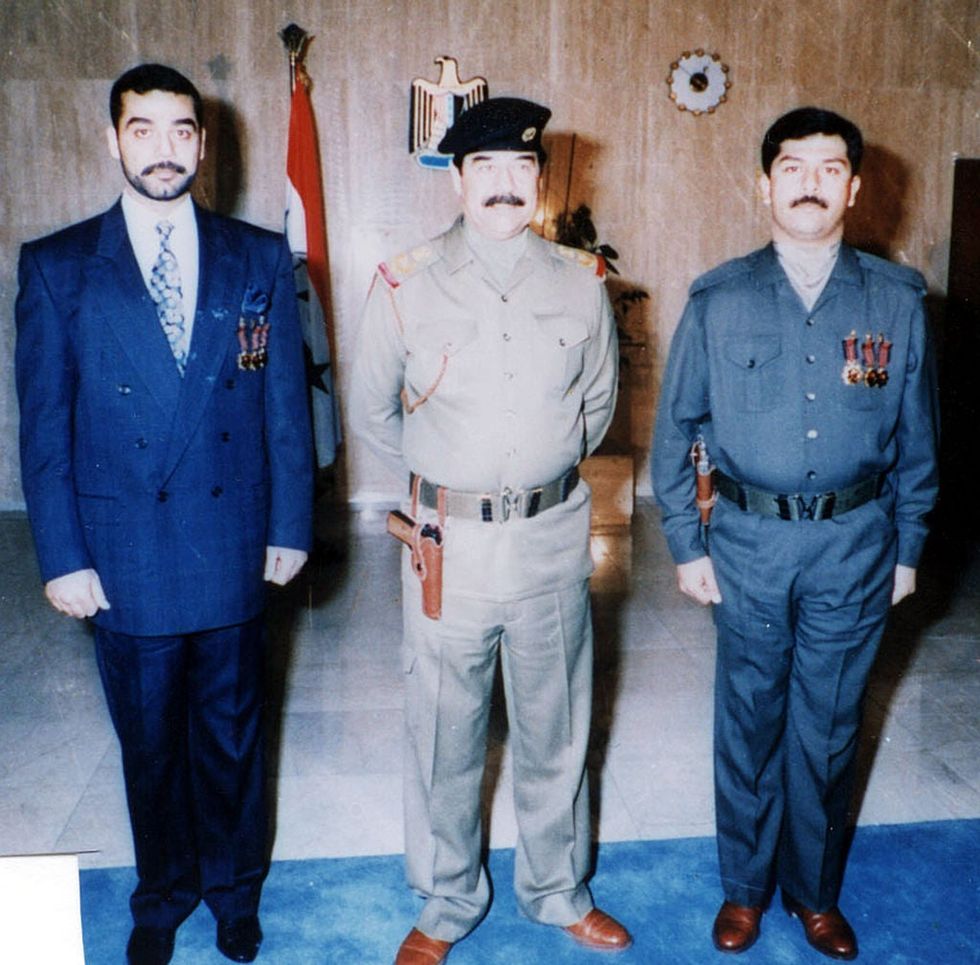 Picture:
Similarly Saddam Hussein gave first his son Uday, and then his son Qusay positions within the Iraqi hierarchy, specifically as commanders of the Fedayeen Saddam (the Ba'athist paramilitary force).
Mubarak and sons (Egypt)
Picture:
Gamal Mubarak (above, left), son of former Egyptian president Hosni Mubarak, was also groomed to succeed his father, and was given a leading position within the structure of the ruling National Democratic Party.
Erdogan and son-in-law (Turkey)
Picture:
In 2015 President Erdogan of Turkey also successfully pushed his prime minister to appointment of his son-in-law Berat Albayrak as energy minister.
When he was prime minister, Erdogan even brought Albayrak onto the pitch for an exhibition match at Basaksehir stadium.
A new American dynasty?
Picture:
Despite the fact Trump may not formally appoint his children to his administration, concerns were raised when it was reported Trump had requested they be given 'top security clearance'.
According to CNN Trump campaign spokesperson Jason Miller denied the request had been made, yet Trump campaign manager Kellyanne Conway told NBC's Today Show that:
I only know what I read, which is that the inquiries were made very informally, and that's all I know.
If the request were to be granted, one would assume they'd avoid using personal servers at all costs.