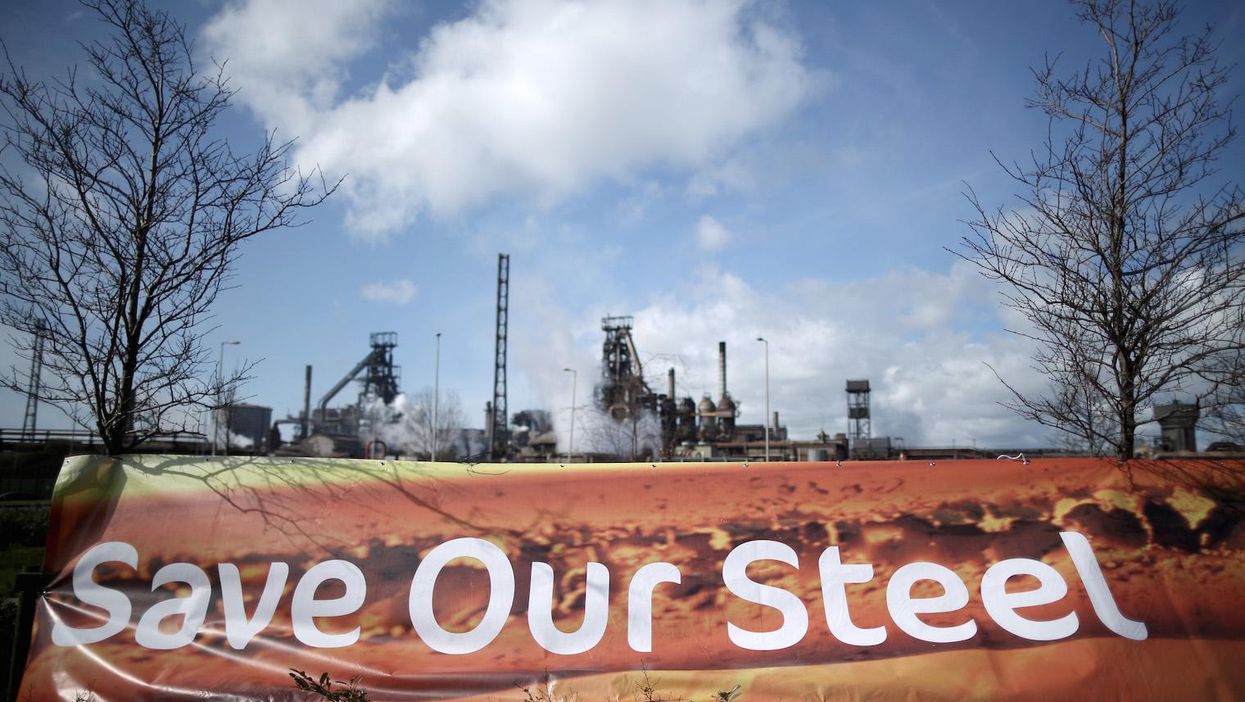 Prime minister David Cameron has returned home from his family holiday in Lanzarote to chair an emergency meeting in Downing Street over the future of Tata Steel's UK operations.
The Indian company's UK operations are up for sale, putting 15,000 jobs at risk, plus another 25,000 workers in associated industries.
Tata UK is currently losing £1m per day, and temporary public ownership has been mooted to help protect workers until the business is in new hands, while union leaders are pushing for nationalisation to be considered in discussions.
The decision to sell appears to have come as a surprise to the Government, with business secretary Sajid Javid on a trade visit to Australia and chancellor George Osborne in Paris for a meeting of G20 finance ministers.
Conservatives
Javid, who is cutting short his trip Down Under to return to the UK, said:
I don't think that nationalisation is going to be the solution, because I think everyone would want a long-term viable solution, and if you look around Europe and elsewhere, I think nationalisation is rarely the answer, particularly if you take into account the big challenges the industry faces.
Picture: Ben Pruchnie/Getty Images
The UK steel industry is absolutely vital for the country. We will look at all viable options to keep steel making continuing in Port Talbot.
He added that there were "buyers out there" and that the government was "more than ready to look at all way we can provide commercial support to secure the long-term future of steelmaking in Port Talbot".
Labour
Meanwhile, Labour leader Jeremy Corbyn has called for the prime minister to take immediate steps to secure the future of UK steel.
Speaking from outside the Tata steel works in Port Talbot, where Corbyn said:
If we don't intervene to protect this steel works, and the other steel works, we will have no steel industry in Britain.
Picture: PAUL ELLIS/AFP/Getty Images
We will see a continual running down of our manufacturing capacity.

We will no longer be able to call ourselves a proper manufacturing economy without a steel industry that goes with it.

Our call to the government is 'intervene now' to protect these plants.
The Labour leader has also launched a parliamentary petition calling on David Cameron to "take immediate action to act to protect the steel industry and the core of manufacturing in Britain".
The petition has nearly achieved the 100,000 signatures required to be considered for debate in Parliament, and is expected to do so shortly.