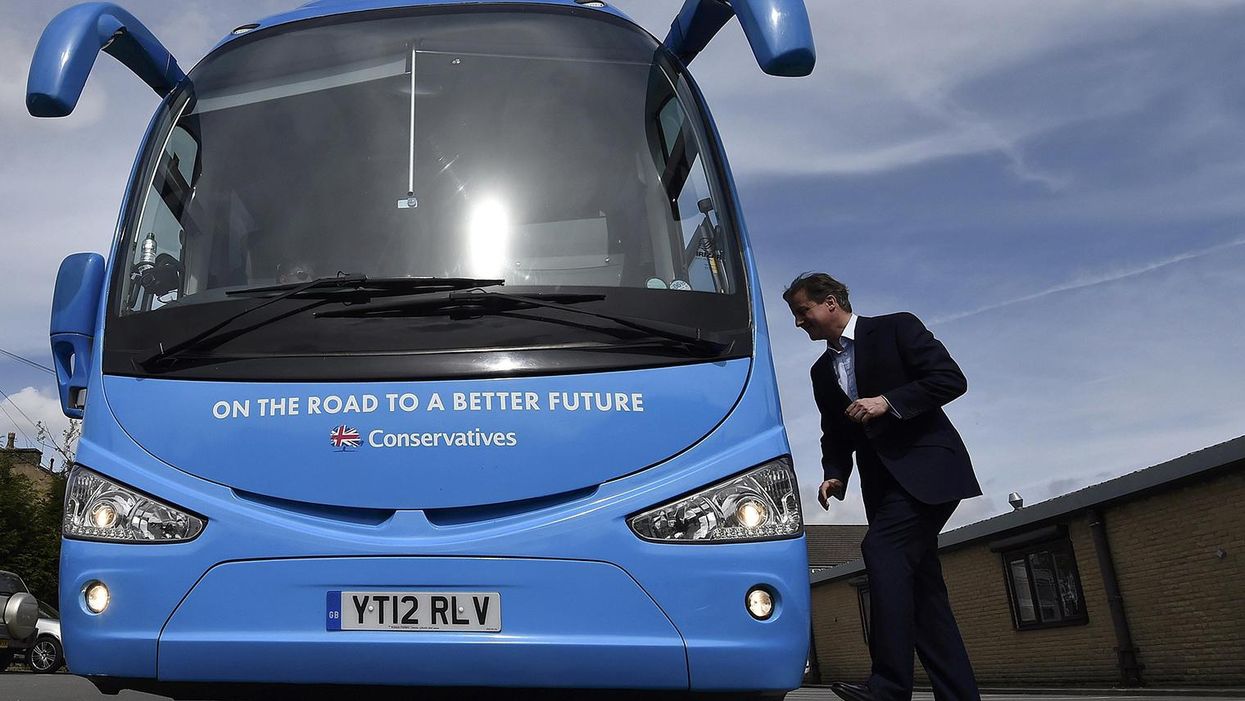 In January a Channel Four report cast suspicions over whether the Conservatives had overspent on expenses by nearly double the legal limit in the Thanet South seat contested by then-and-then-not-and-then-now-Ukip leader Nigel Farage.
The disputed reason for the overspend was allegedly failing to record accommodation costs for bussing activists to key constituencies.
These were detailed as part of national campaign spending, despite being used to promote local candidates.
Here's the low down on the developments since:
It's now thought that up to 29 Conservative candidates have benefitted from Tory "Battlebus" campaign overspends.

The Conservatives have admitted failing to declare £38,000 of general election expenses for accommodation costs, blaming an "administrative error".

The Electoral Commission has launched an investigation, which is still ongoing.

The Commission met with prosecutors and police this week to ask for more time to decide whether to launch criminal investigations into Tory spending.

The Commission's investigation is likely to take at least another month.

Eight police forces have launched investigations into allegations of electoral fraud - Gloucestershire, Devon and Cornwall, Cheshire, West Yorkshire, Derbyshire, Greater Manchester, Northamptonshire and Staffordshire.
Conservative anti-corruption head Eric Pickles has said he has "complete confidence" everything about the expenses was "above board".