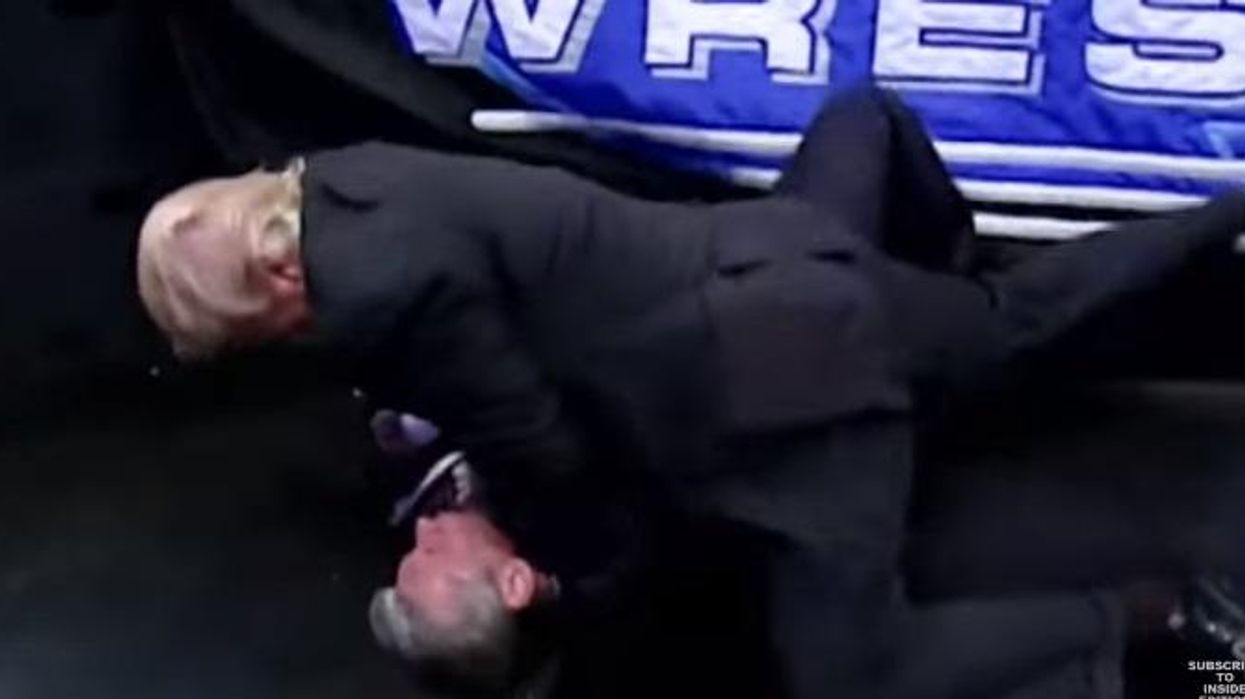 : Youtube
Donald Trump and Joe Biden have long disagreed politically.
Just over a year into Trump's presidency, Biden, who is known for his calm demeanour and memeable expressions, has reached his limit.
Referencing the president's disrespectful comments about women, Biden suggested he would "beat the hell out of" Trump if they were in high school together.
Speaking at the University of Miami College, Biden said:
When a guy who ended up becoming our national leader said, 'I can grab a woman anywhere and she likes it.'

They asked me would I like to debate this gentleman, and I said no. I said, 'If we were in high school, I'd take him behind the gym and beat the hell out of him.'
Biden was referencing the infamous Access Hollywood tape that surfaced shortly before the 2016 election, in which Trump was caught bragging about touching and "grabbing" women without consent. Trump issued a rare apology, dismissing his comments as "locker room talk".
The former vice president continued:
I've been in a lot of locker rooms my whole life. I'm a pretty damn good athlete. Any guy that talked that way was usually the fattest, ugliest S.O.B. in the room
But if you thought that Trump was going to take Biden's comments lying down, you'd be wrong.
Displaying the lack of restraint and thin-skinned temperament that will come to define his presidency, Trump tweeted in response.
Although Trump did appear on WWE in 2007, he has since become known as the "Big Mac President" because of his love for fast-food. With this in mind, we don't rate his chances against former college athlete Biden.
The internet agrees, with social media users salivating over the prospect of a real life fist-fight.
Given the current unpredictability of US politics, who would actually bet against Trump and Biden ending up holding a televised fight?

— Olly Barratt (@Olly Barratt) 1521715892
While a physical showdown between Trump and Biden remains unlikely, an electoral battle is not out of the question. The pair could face off in the next presidential election if Biden chooses to seek the Democratic nomination. At 75, he would be the oldest president in US history.
If it means reigniting the Obama and Biden bromance, then we're in.
TB: CNN