This is the question that sums up the plight of Gazans. As you can see from this map, several UN shelters are within the Israeli government's evacuation zone.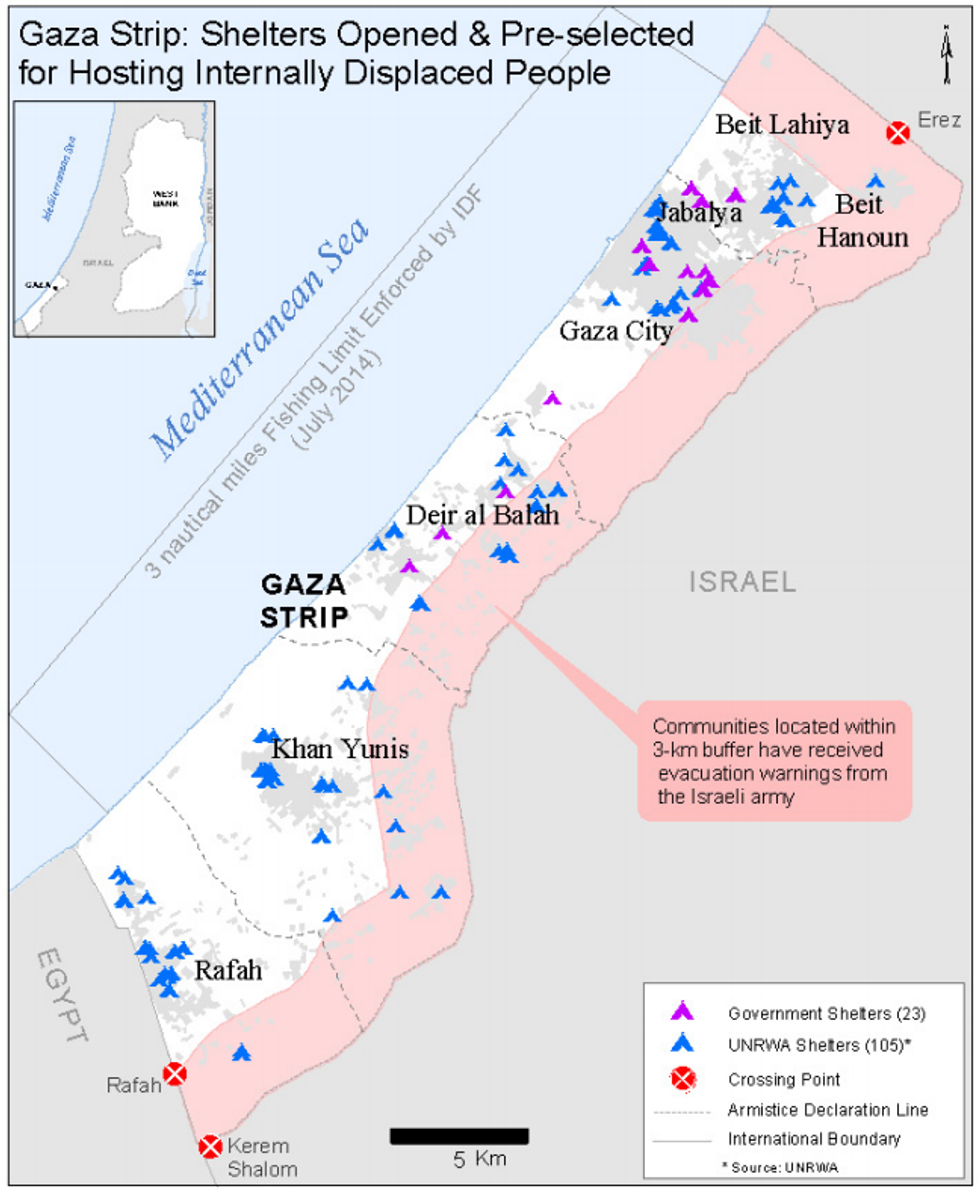 "Where do we go now?" Asked Ibithan Shamali, her forehead bandaged from shrapnel in the second attack. "All the [UN] shelters are full, our relations are also without homes now. We shall have to find somewhere to rent; I don't know what will happen if we can't do that."
According to the United Nations Office for the Coordination of Humanitarian Affairs, one child has been killed in Gaza every hour for the past two days.