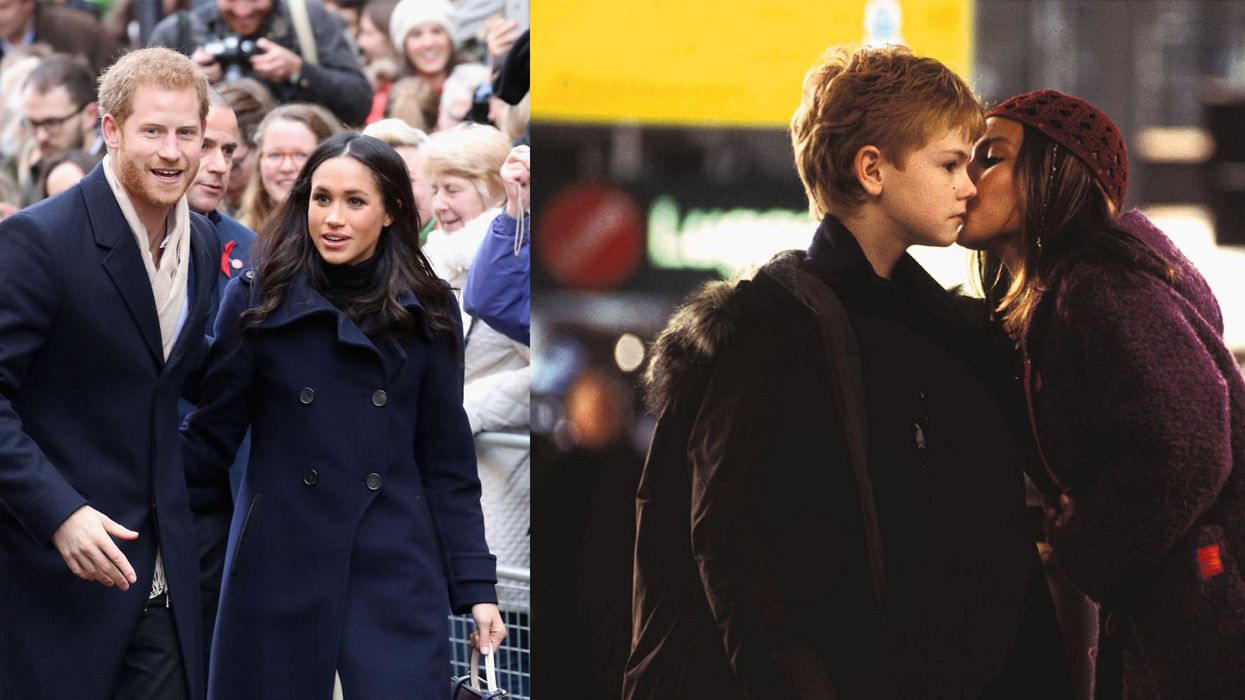 Chris Jackson/Getty Images/ Snap Stills/REX/Shutterstock
In case you hadn't heard, a royal wedding is on the horizon.
Prince Harry will marry his fiancé, American actress Meghan Markle in Spring 2018 and no you probably won't get a bank holiday out of it.
If you love a good wedding this news will be an early Christmas present.
After all, it is December; and what better way to celebrate the festive season than a viewing of the 2003 classic Love Actually?
Bizarrely, some people think they've spotted a connection between said film and the upcoming wedding.
Step-forward American actor and comedian Travon Free, who has noticed similarities between Harry and Meghan and the two kids from Love Actually.
This is the greatest thing. https://t.co/kYOPQSY7Ov

— Travon Free (@Travon Free) 1512062172
If you don't recognise the two kids in the photo they are the characters Sam and Joanna, whose story has one or two similarities to Harry and Meghan's.
Not only do they look like the Royal couple, they also hail from Britain and America respectively.
Perfect, right? The rest of Internet agrees.
@Travon https://t.co/Ka4pUsvc7T

— Sarah Steinberg (@Sarah Steinberg) 1512083403
It's unlikely but maybe Harry could play the drums while Meghan blasts out a version of 'All I Want for Christmas is You' before the end of this month.
HT Mashable