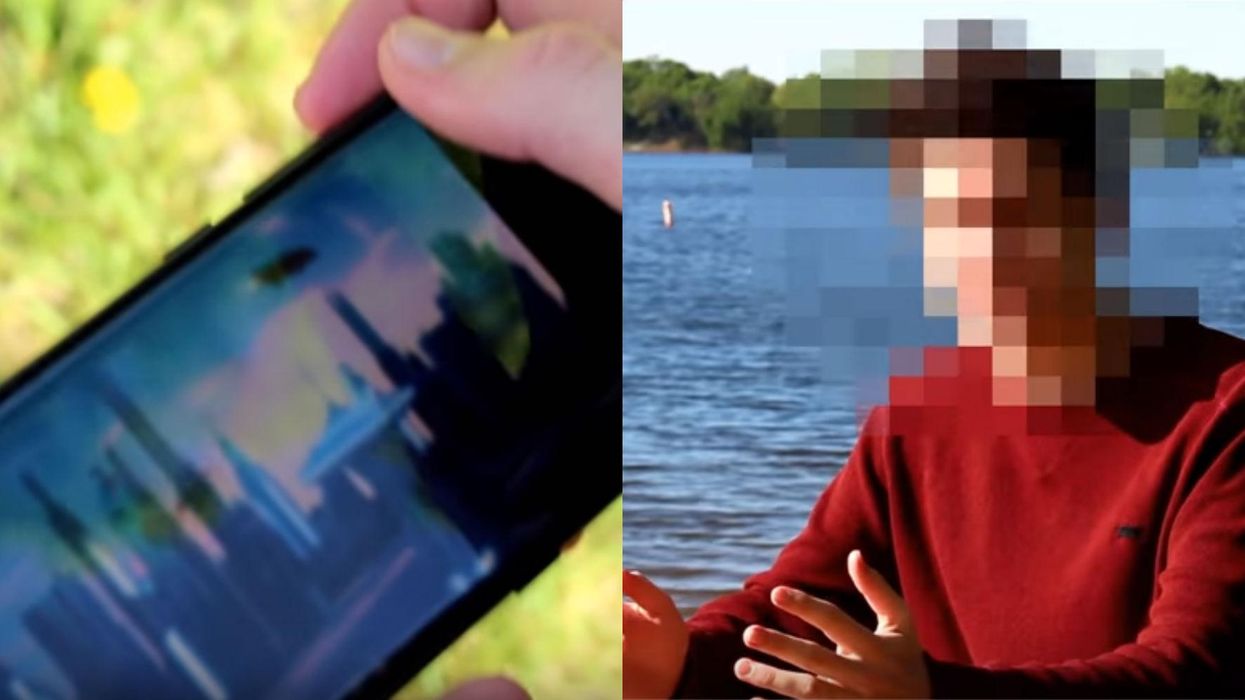 ApexTV / YouTube
A well known 'time traveller' who claims to have visited us from the future has now released footage that he claims is Las Vegas in 2120. Yes, really.
The man, who is known as Noah, made headlines around the world earlier this year when he passed lie detector tests when discussing his time-travelling escapades.
This time, Noah's back - and he's posted a video on Apex TV YouTube channel saying that he's just got back from a 'failed mission' and that he wants to 'spread the truth' about the reality of time travel.
In the video, he claims to have made two stops, one in 2060 and one in 2120, which is where he captured the footage as part of a top secret mission.
Near the end of the 16 minute clip, Noah finally pulls out his mobile phone to reveal the footage of the city.
Speaking about the video clip, he says:
These red clouds are global warming. 

It is a highly impactful thing in the future, you can see it's everywhere. 

I remember it being incredibly hot, but I'm pretty sure they're working on it in the future. 
Many YouTube users have pointed out the many flaws with the video, focusing on the amazing coincidence that people seem to use current time mobile phones in the future.
Mehrab Kahn wrote:
Video is from the future but his mobile phone is not from the future!
Another said:
So he recorded the video on his future iPhone from 2030? I would have been much more impressed in the technology in the actual phone. Fake news !
Others just focused on the fact that the video is obviously faked, and that it's most probably CGI:
That is clearly CGI what is wrong with you people?
And some had their priorities sorted, asking about the pressing matters of the day:
Is there Mick Jagger in 2120?
We wish we knew, oh how we wish we knew.