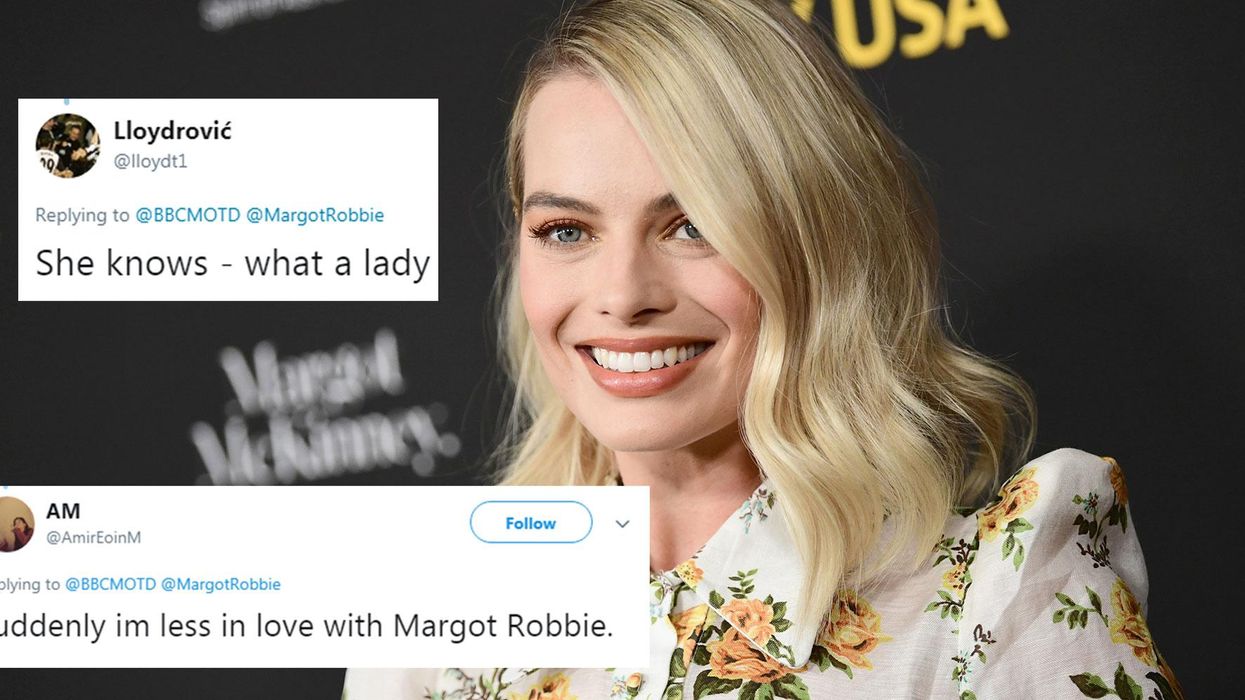 Getty Images / Emma McIntyre / Staff; Twitter / @lloydt1 / @AmirEoinM
Everyone can agree that Margot Robbie is really cool.
She gets Ubers like a regular person and is also a skilled tattooist. However, a recent bit of news has caused people to question how they feel about the Australian actress.
The 27-year-old is currently in the UK to promote her new movie, the Oscar-nominated I, Tonya.
During an interview with the BBC's Football Focus show, the topic obviously turned to the beautiful game. Despite being from Down Under, it turns out that Margot has become a supporter of the West London team Fulham.
This is thanks to her husband, Tom Ackerley, a film director from Surrey. While she was in London, she revealed that she was planning to attend a Fulham game against Aston Villa, a team which her friend supported.
Margot stated that all three were going to the game at Craven Cottage, which sounds a little awkward if you ask us.
News of her loyalty to the Cottagers has begun to reach fans of the club and they would appear to be delighted to have a Hollywood A-lister on their side.
Others aren't so happy with this recent revelation.
Fans of rival clubs are considering changes their allegiances!
Luckily for Margot and Tom, Fulham were victorious over Villa winning by two goals to nil.
Before anyone begins questioning how devout of a follower Margot is on Fulham, evidence would suggest that she has been to Craven Cottage more than once.
We know that Margot is a very busy person, but it would bring us great delight if she was spotted in the away end when Fulham play Bristol City on Wednesday.