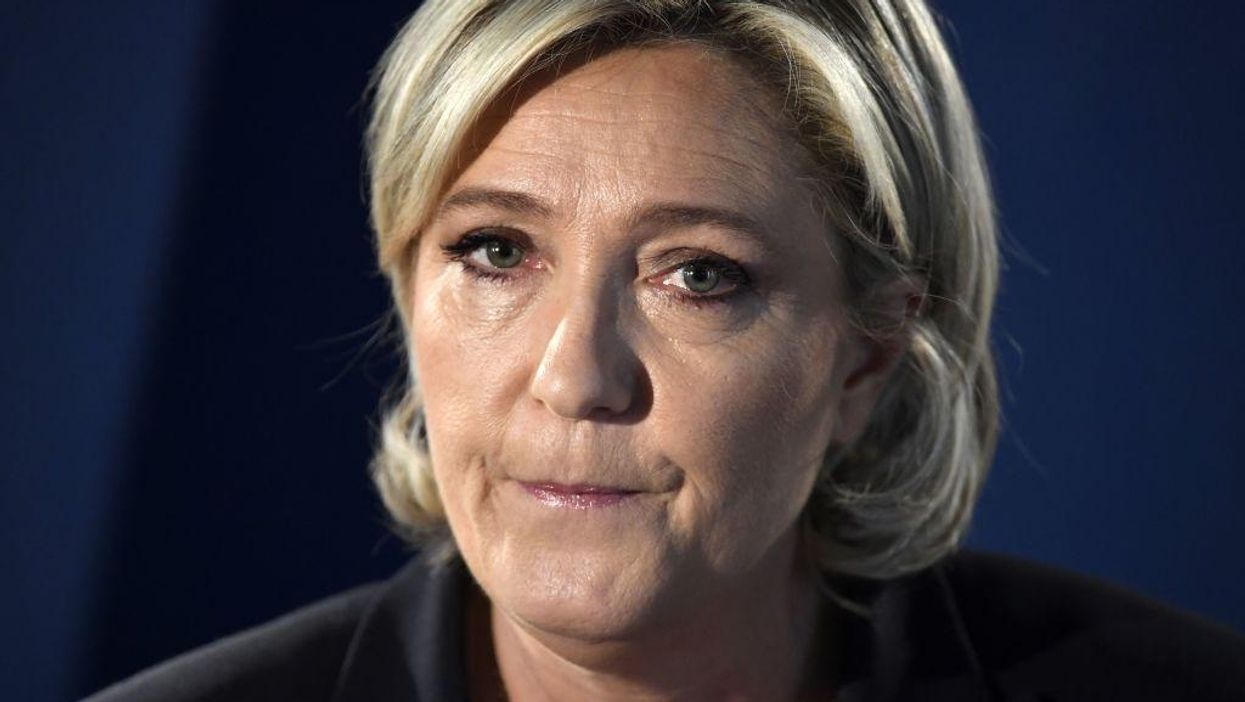 Getty
Far-right Marine Le Pen was just crushed by independent centrist Emmanuel Macron in the French elections.
Many are declaring it not just a win for Macron, but for pro-European, anti-fascism globalists everywhere.
But amidst the endless editorials, the barrage of bulletins, the constant content, there emerges one tweet that just sums it up perfectly...
Former Prime Minister of Australia Kevin Rudd proves he's worthy of the tough Aussie cliché with this no-nonsense summation:
Great result for France. For Europe. And the World. A smack in the face to racists everywhere. Now for the Assembly. https://t.co/3Rh7MR6B9u

— Kevin Rudd (@Kevin Rudd) 1494203250
"A smack in the face to racists everywhere" - a not-so-subtle reference to infamous alt-right leader and white nationalist Richard Spencer, and that time he got punched in the face...
But the tweet does more than just hark back to the greatest meme of all time.
It speaks to a wider debate. Is this really a victory for France and the world, amidst the surge of populism and anti-globalisation? Macron may have won with a decisive margin but the number of Le Pen voters should unnerve French liberals.
Macron himself may yet prove to be a disappointment politically, which would make Le Pen a martyr and drive more desperate citizens towards the alt-right.
Is the far right really in decline?
It's true that far right groups like EDL and anti-Islamic Pegida are generally losing membership and power, but they do experience spikes in popularity on the heels of a terrorist attack.
In Austria, far-right candidate Norbert Hofer was beaten by a left-leaning candidate - but only narrowly: the margin was 53.5 per cent to 45.4 per cent.
In the recent UK local elections, Ukip was utterly demolished, losing almost every seat and looking set to do the same in the general elections.
But when the mainstream parties have actually absorbed their policies, is it any wonder that Ukip voters are defecting to the Conservatives?
Writing for The New Statesman, Anoosh Chakelian makes the point that Theresa May's current policies, such as leaving the EU, bringing back grammar schools and stopping immigrations, are almost identical to the Ukip 2015 manifesto.
So this tweet, coming from Kevin Rudd, a centrist defeated at the ballot box, is significant.
While he may be jubilant, he also symbolises politicians being defeated by the populism wave.
On a similar note, Hillary Clinton posted this tweet:
Victory for Macron, for France, the EU, & the world. Defeat to those interfering w/democracy. (But the media says I can't talk about that)

— Hillary Clinton (@Hillary Clinton) 1494189138