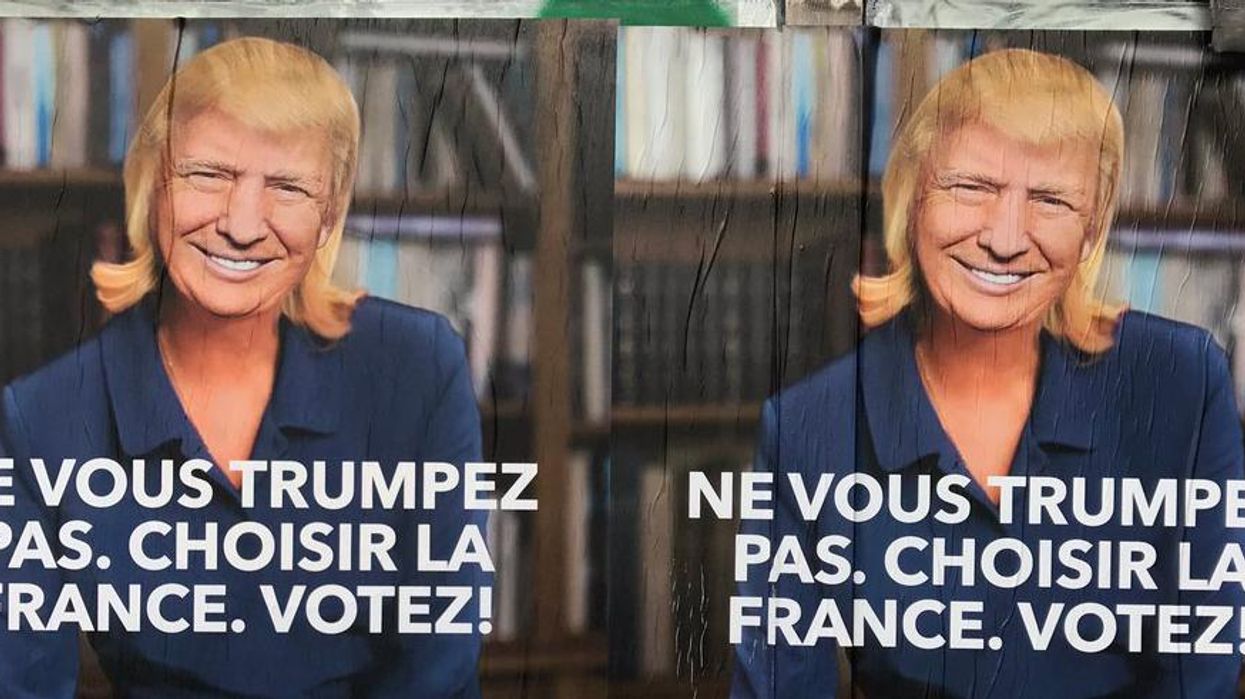 @KJALEE
What better way to get to the heart of the matter than by scaring the bejesus out of everyone?
That was obviously the train of thought behind one poster that now adorns the streets of France as the country gears up to one of its most important elections in years.
The poster was spotted by AFP journalist Katy Lee:
Underneath the Le Pen-Trump hybrid, it reads:
People are seeing it as a warning sign. Literally:
It's a little too close to Cronenberg for our liking.