To put it bluntly Mark Zuckerberg, the CEO of Facebook is not having a great week.
The social media entrepreneur was grilled for over 10 hours by Congress earlier this week, answering questions in regards to the Cambridge Analytica data scandal.
The 33-year-old looked like a shadow of his usual confident self, answering questions in a robotic fashion and instantly became a meme.
He also had to go through the task of trying to explain how social media works to elderly senators, which is a lot harder than it sounds.
If that wasn't enough for Mark he's now being trolled by another internet giant: the blogging site Medium.
Medium regularly puts out new updates but, rather than bombard its users with boring jargon, they try to have some fun when describing exactly what they are updating.
For instance, in February 2016 they put out this very funny and self-aware update that any person who has had even the smallest tech issues would instantly sympathise with.
Now, in their latest iOS update that has taken a subtle jab at Zuckerberg and his super awkward mannerisms in front of Congress by basically reenacting the entire thing.
The transcript from Medium sees them answering questions from a 'Representative' who asks them a series of questions to which they respond with generic answers, just like Zuckerberg did.
It doesn't sound that funny so you really have to see for yourself: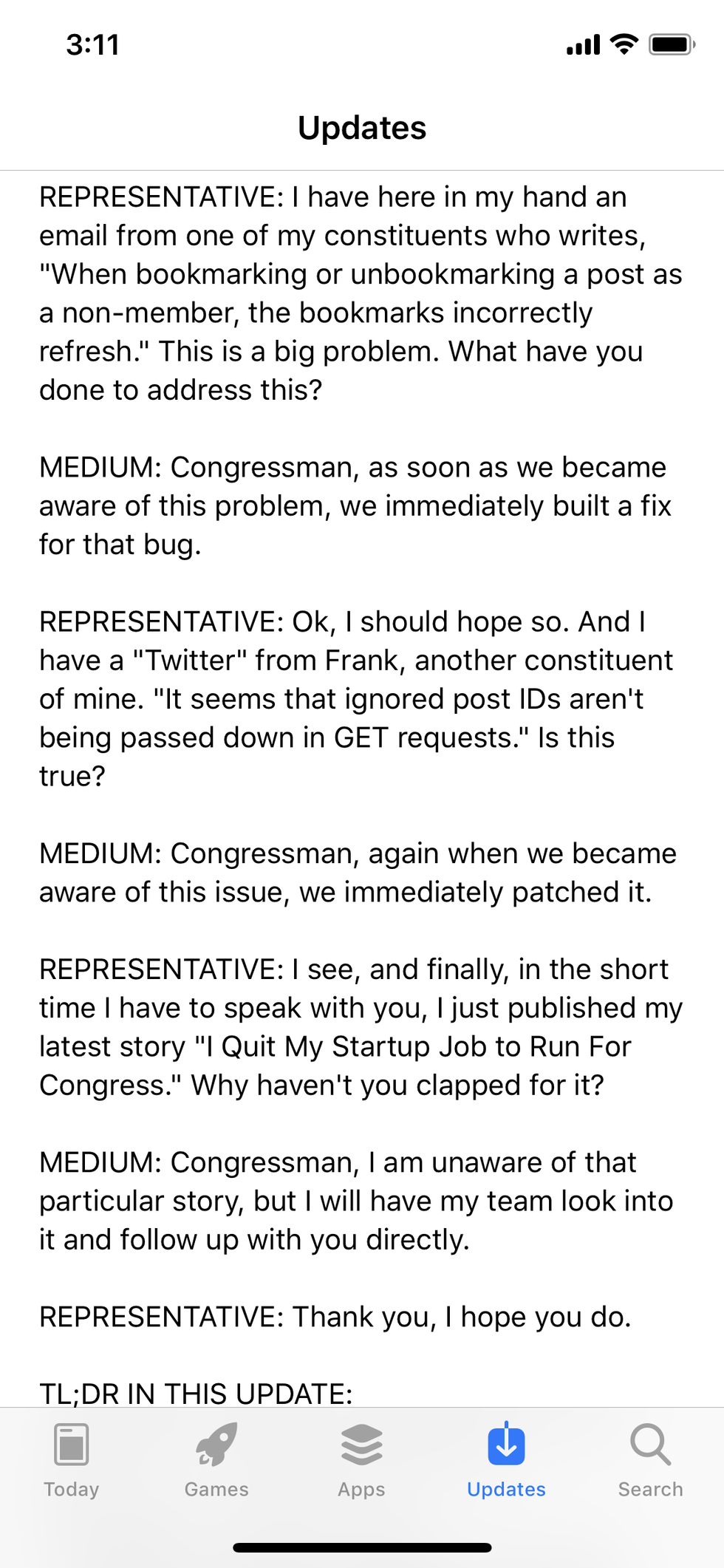 Picture: Raymond Wong/ Mashable
In case you are wondering, they did provide their users with all the boring technical stuff as well but let's be honest, we're just here for the jokes.
If you'd like to see more of Medium's hilarious updates they have kindly compiled them all for us to enjoy, including their own take on a haiku and scripts for sitcoms.
HT Mashable