Maya Jama has suffered a fierce online backlash after posting a video from outside Buckingham Palace just hours after Prince Philip 's death.
The DJ, presenter and model, 26, was making her way through central London on Friday when she recorded the brief clip.
It shows her sitting in the back of a car as she passes along The Mall.
After noticing crowds of people around the palace, she suddenly seems to remember that they must be mourning the Duke of Edinburgh.
"Oh my god, it's kicking off, yes f***," she says in the clip.
Read more:
Then, turning the camera towards the gathering news crews, she adds: "Prince Philip died did you hear?"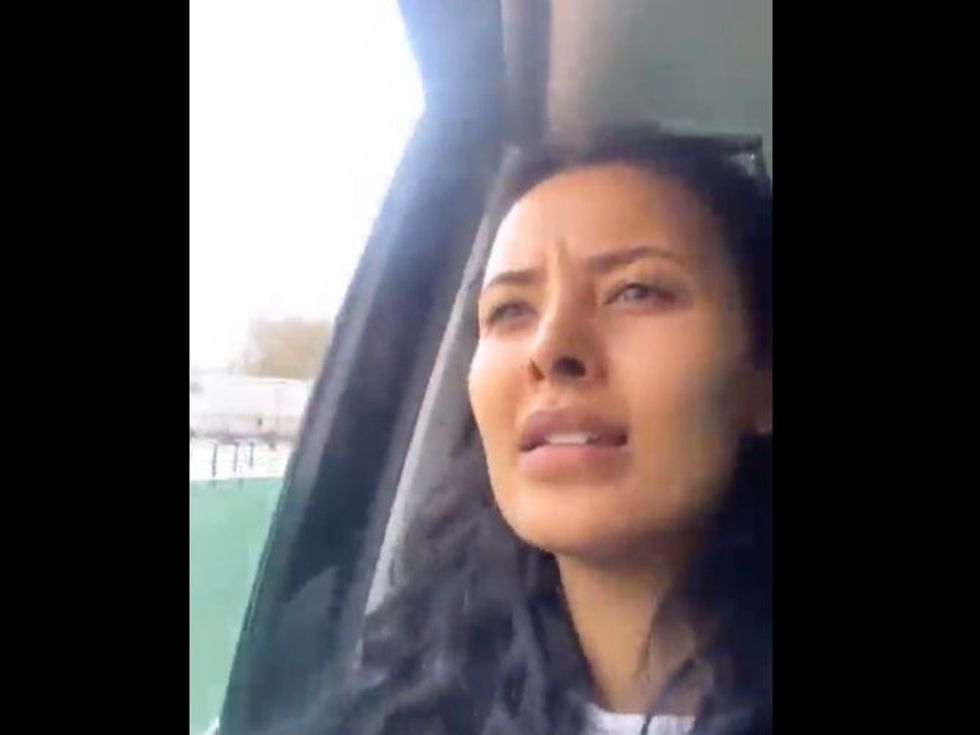 Jama can be seen peering out the window at the growing crowds
The video has been met with opprobrium from scores of viewers, lashing out at the Radio 1 presenter for her use of "vile language".
Meanwhile, supporters of the radio host were quick to defend her actions:
A representative for the star later told The Sun that Jama had meant no offence and was in no way dismissing the public's grief.
"It goes without saying that along with the rest of the country Maya was deeply saddened to hear Prince Philip had passed away," they said.
"Her earlier video caught an off the cuff remark about the number of press outside Buckingham Palace and was in no way a reflection of her feelings on the matter.
"Understandably she is disappointed this has been taken out of context as no disrespect was ever intended."