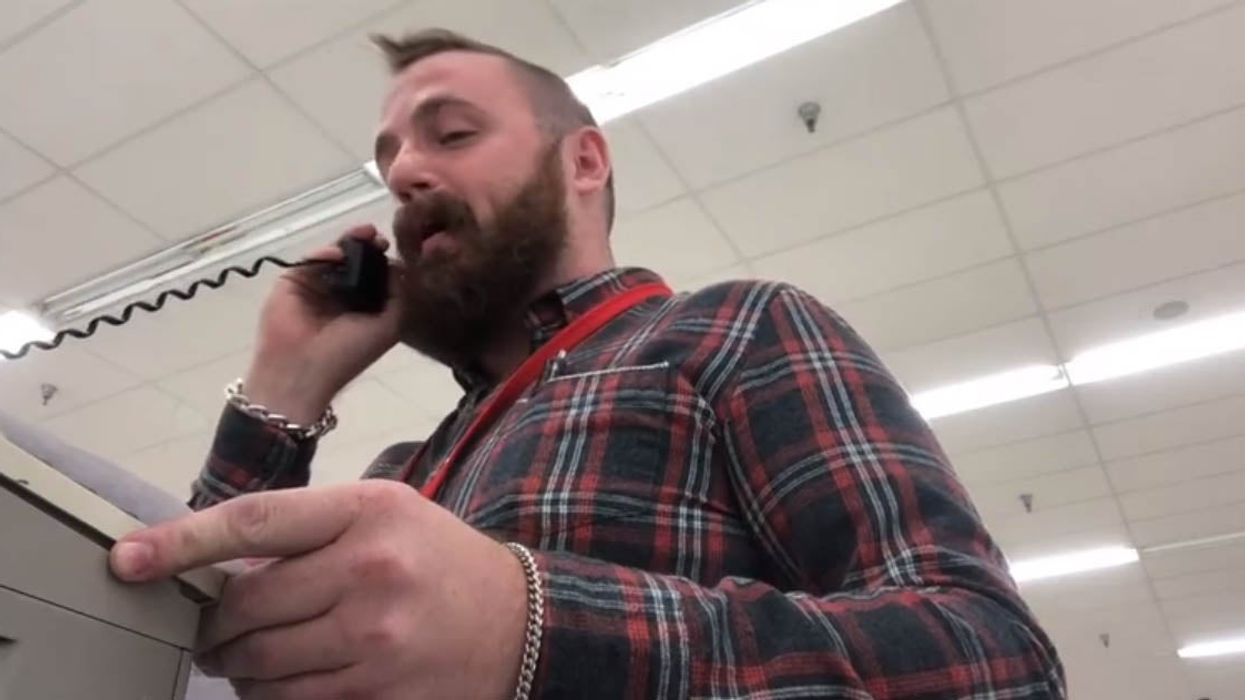 Facebook/ Joshua Englert
In financially uncertain times such as these, it always feels like the good guys are the ones who bare the brunt.
Joshua Englert has worked for the McMurray Kmart store in Peters Township for the past 18 years, having started when he was 16.
Now at the age of 34, he and his colleagues have been forced to walk away from the branch after Kmart's parent company filed for Chapter 11 bankruptcy.
In a statement, they announced that 142 unprofitable would be closed by the end of the year. Englert's was one of those and it closed its doors for the final time on Sunday, October 14.
The sad day didn't go without anything of note happening. In fact, they store managed to go viral and for all the right reasons.
During his final closing announcement, Englert gave a heartfelt and emotional address to the customers and staff, where he thanked them for all their hard work and loyalty to the store.
Englert recorded the video and shared it on Facebook where it received a lot of love.
Fighting back the tears he says:
I wanted to take this opportunity not to sell you 40-cent plaid skirts or 5-cent panties, but instead to thank you for supporting a lifetime of memories.

A sincere thank you to those people that have made their store, this store, a second home. I worked for Kmart for 18 years, more than half of my life.

I am the man I am today because of the people that I've met here at Kmart.

The inventories, the Black Fridays, the long lines for Tickle Me Elmos and Playstation 4s, when we only had three of them. 

Thank you deeply to the Kmart McMurray team, you guys have made it all worthwhile.
Since he uploaded the video to Facebook the clip has been viewed more than 200,000 times, with many people across the world of social media offering him praise.
I hope this man received sincere job offers. Eighteen years dedicated to one employer is to be commended. https://t.co/L1QBryH5qY

— Tanya G (@Tanya G) 1539979025
As Kmart has been active since in America since 1962 this has proven to be a major loss for the US retail industry and Englert's statement proved to be a catalyst for many to comment on the decline of said sector.
I have fond memories shopping Kmart with my family as a kid. It is sad to see that era go away https://t.co/vIX9X1C5cr

— Kevin Packler (@Kevin Packler) 1540038327
Speaking to local radio station WOGI-FM 104.3, also known as Froggy Radio, Englert said:
It hit me when I realised that we'd be splitting up and that's what I got emotional about.

These people have definitely changed me. I just wanted to make sure they knew what they meant to me.
HT Daily Dot