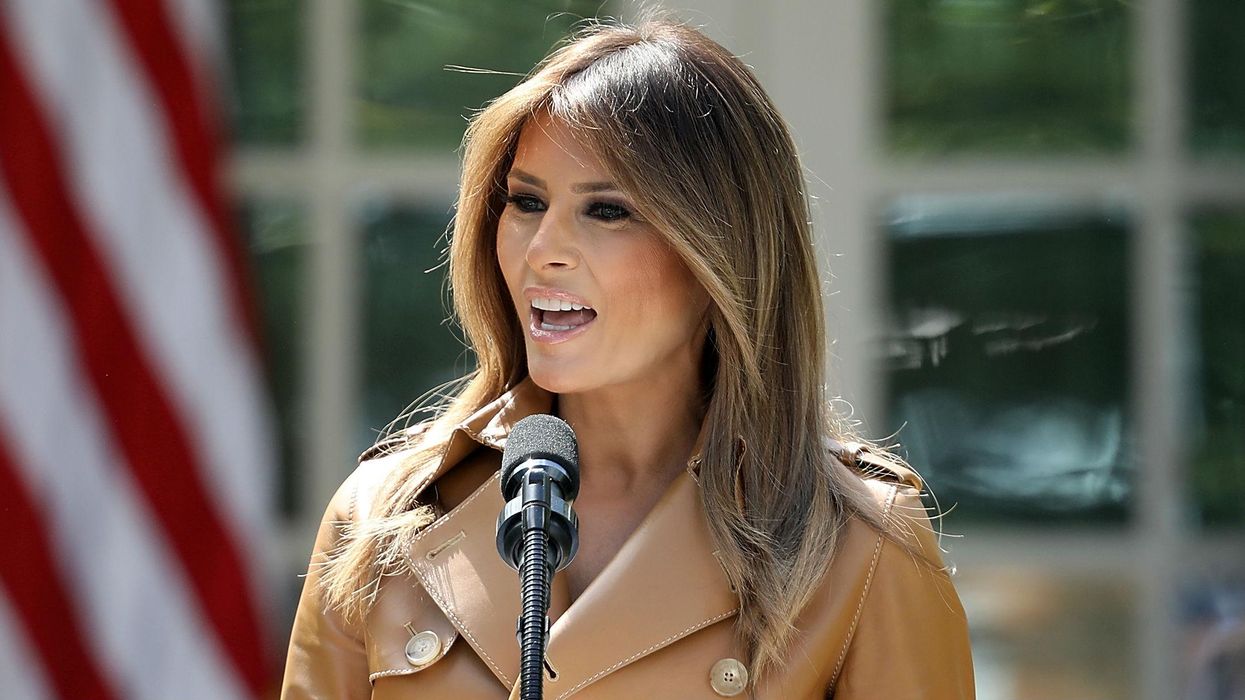 Win McNamee / Staff
Sixteen months into her term as first lady, Melania Trump has unveiled her official agenda.
In a speech delivered in the White House's Rose Garden, Melania launched her grammatically awkward anti-cyber bullying campaign Be Best.
Expanding on her idea, Melania said that the campaign was focussed on helping children by educating them on "well being, social media use and opioid abuse".
She explained:
As a mother and as first lady, it concerns me that in today's fast-paced and ever-connected world, children can be less prepared to express or manage their emotions and oftentimes turn to forms of destructive or addictive behaviour such as bullying, drug addiction, or even suicide.
Needless to say, the internet was quick to pick up on the fact that the ​campaign's name is grammatically incorrect:
Other Twitter users also noted that the first lady's slogan sounded strangely similar to an initiative launched by Michelle Obama in 2016 that encouraged men to fight for women's empowerment, called Be Better.
Finally, others seemed bemused that the first lady was launching a campaign against cyber bullying, when her husband, President Trump, is often accused of using Twitter in an aggressive and bullying manner: