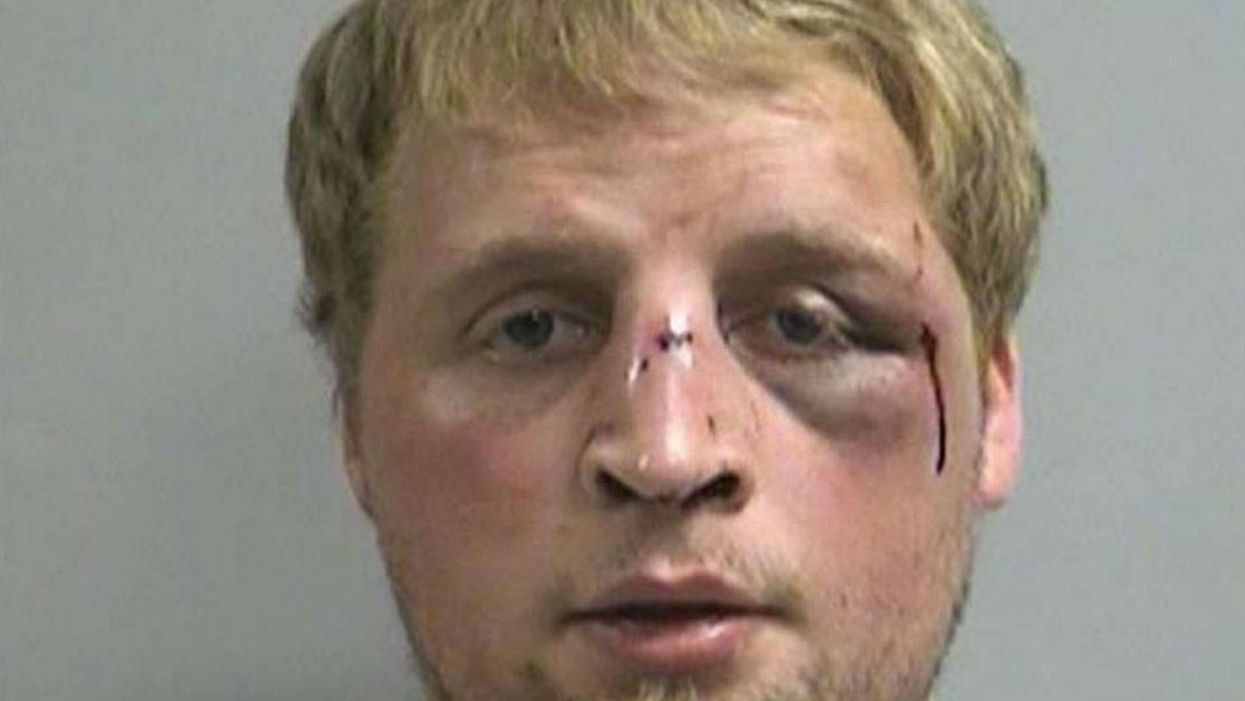 Kansas City Police Department
A Missouri man who was allegedly caught sexually assaulting a one-year-old girl was reportedly beaten with a dressing table draw by the girl's father.
Jayson Newlun, 26, is alleged to have taken photos of the one-year-old, and touched her genitalia while touching himself on 30 June.
ews outletKTLAreport that probable cause documents in the case show Newlun was a family friend of the parents, and that he was babysitting for them on the night of the assault.
Newlun was discovered when the child's mother returned early. She immediately fetched her husband who reportedly hit Newlun with the dresser drawer and punched him several times.
While waiting for police, Newlun reportedly told the mother he did not know why he had sexually assaulted her daughter. When the mother remarked that she hoped Newlun would be sentenced to prison time, he allegedly replied: 'I do too'.
According to Clay County Sheriff's office Newlun was admitted to the detention centre that night. The court date has been set for 17 July and Newlun faces charges of statutory sodomy of the one-year-old girl.
A $250,000 (USD) bond has been requested in the case.
HT KTLA