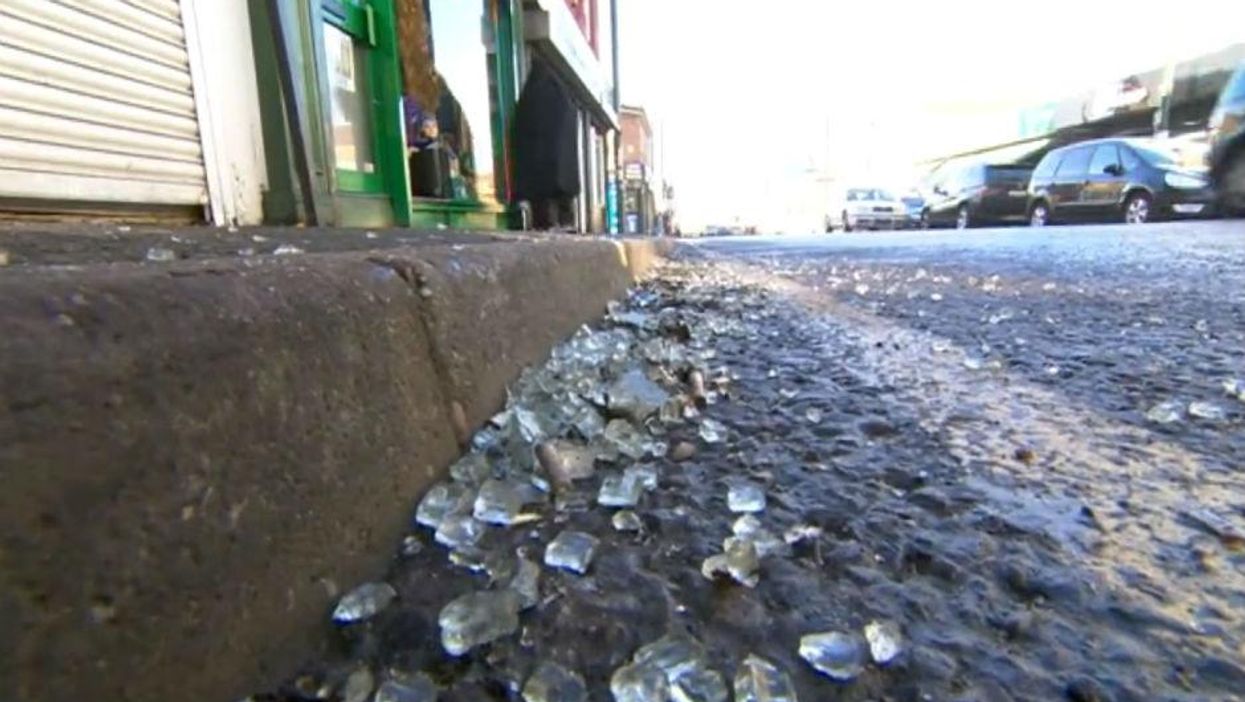 UPDATE: On Thursday afternoon, a West Midlands Police spokesperson told i100.co.uk that they believe the attacks were "targeted and not connected to ethnicity or religion".
Inspector Jenny Richards, from Stechford police station, said: "Our investigation suggests that the attacks were not random, but we continue to appeal to the local community for information, no matter how insignificant it may seem."
(Picture: BBC)
Eight Muslim-owned businesses were attacked in two separate incidents in Birmingham on Saturday night and Monday night.
Witnesses claim groups of men shot at and used hammers to attack the shops, restaurants and boutiques in the Small Heath and Sparkbrook areas of the city. There were no reported injuries.
On Thursday morning, a West Midlands Police spokesperson told i100.co.uk that there was no known motive for the attacks and it was unclear if the two incidents were actually linked.
We don't know for sure what the motive was at the moment. It could be completely indiscriminate. Unfortunately this is the sort of thing that yobs like to do.
West Midlands Police spokesperson
Reporting from the scene yesterday, BBC Midlands Today correspondent Peter Wilson said that because the incidents happened shortly after the attacks in Paris last week, "people are jumping to the conclusion that they are somehow linked". Because no one knows for sure, Wilson added, "it's all adding to the sense of fear".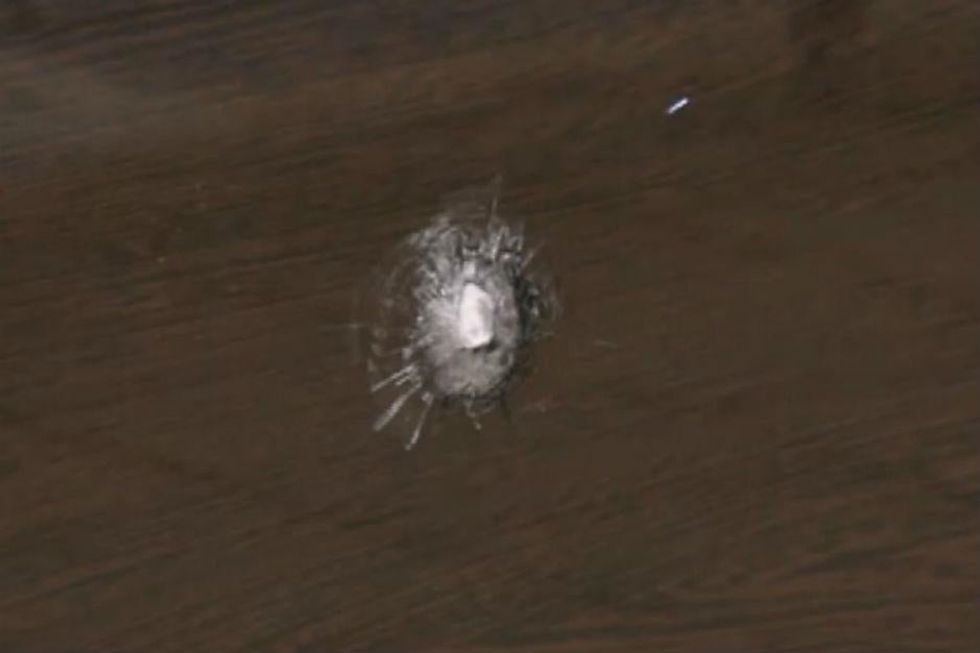 What appears to be a bullet hole in the window of one of the shops (Picture: BBC)
But when asked if there had been a rise in Islamophobic attacks since the atrocities in Paris last week, the police spokesperson told i100.co.uk: "No, not at all."
What I would say is that we are taking this very seriously, we have a team of detectives on the case and we will release images of anyone we want to speak to as soon as we have them. We would also urge anyone who has information to get in touch.

Patrols have been increased in the area to reassure the public that efforts are ongoing to trace those involved.