The new Congress has officially been sworn in, with a Democrat majority and a Democrat speaker of the House.
Nancy Pelosi, who previously held the role during Barack Obama's presidency, has reprised her role as speaker of the House. Commenting after she was elected, Pelosi said that she was proud to be a female speaker as the US celebrates 100 years of women having the right to vote.
This Congress also sees more than 100 women elected to the US House of Representatives – the largest number ever. Given current president Donald Trump's past comments about women, this is a particularly strong statement.
Naturally, with so many inspiring women entering congress from all walks of life, the memes have been coming thick and fast.
Pelosi, known for her political tactics, resilience and iconic clap backs, is front and centre of the new wave of memes.
Over to you, Nancy.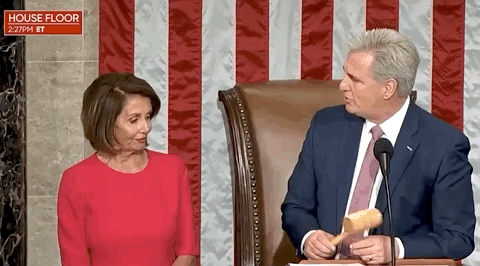 H/T: Someecards
More: Nancy Pelosi mocked Trump's 'manhood' and border wall - and she became the internet's new hero