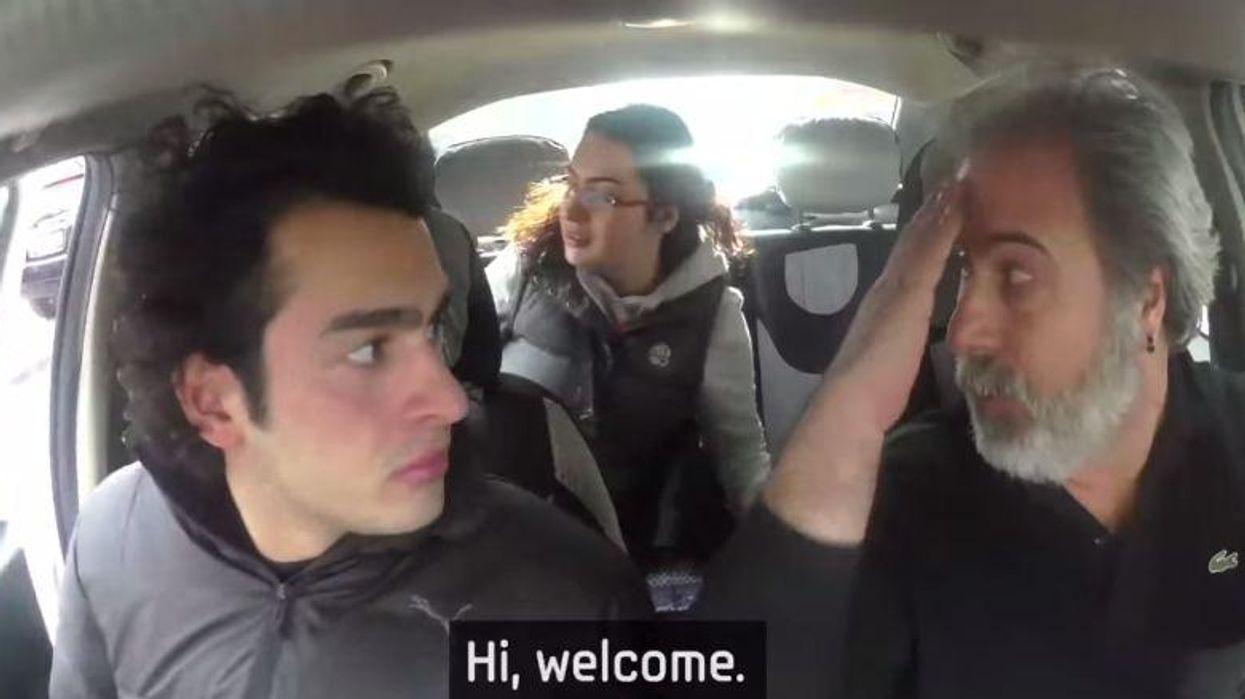 Meet Muharrem, a young man from Istanbul who has impaired hearing.
His sister Ozlem joined forces with ad agency Leo Burnett and Samsung for a once in a lifetime experience.
They spent weeks teaching his neighbours how to sign, and set up cameras around where he lives.
Muharrem's first inkling that everything isn't as it seems is when he leaves his house with Ozlem, as a man signs "good morning".
Encounters in a bakery, outside a market and with a taxi driver convince him that something is up, until eventually the message for Samsung Turkey is revealed.
Yes, this video is an advert, but it's a nice advert.
Watch it below:
More: [This hero has turned his house into a cat playground]1
More: [Americans try to pronounce UK place names]2