New aerial footage from a Palestinian production company highlights the shocking extent of damage caused by shelling in Gaza.
Filmed and uploaded to YouTube between 28-29 August by Media Town, the footage shows the devastation of Al-Shejaiya, a suburb of Gaza city severely affected by seven weeks of fighting.
According to Shelter Cluster, at least 17,000 homes destroyed were destroyed in the latest conflict, severely exacerbating the pre-existing shortage of 75,000 homes in the Gaza Strip.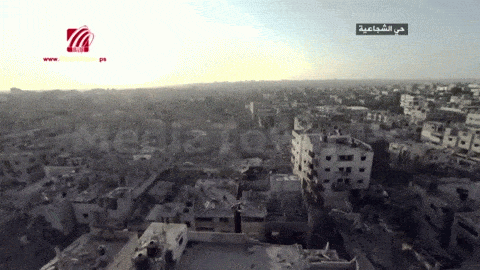 Three more videos from Media Town show the destruction in other areas of Gaza:
Beit Hanoun
Al-ShaafDestroyed tower blocks


More: The four people who died on the last day of the Gaza conflict