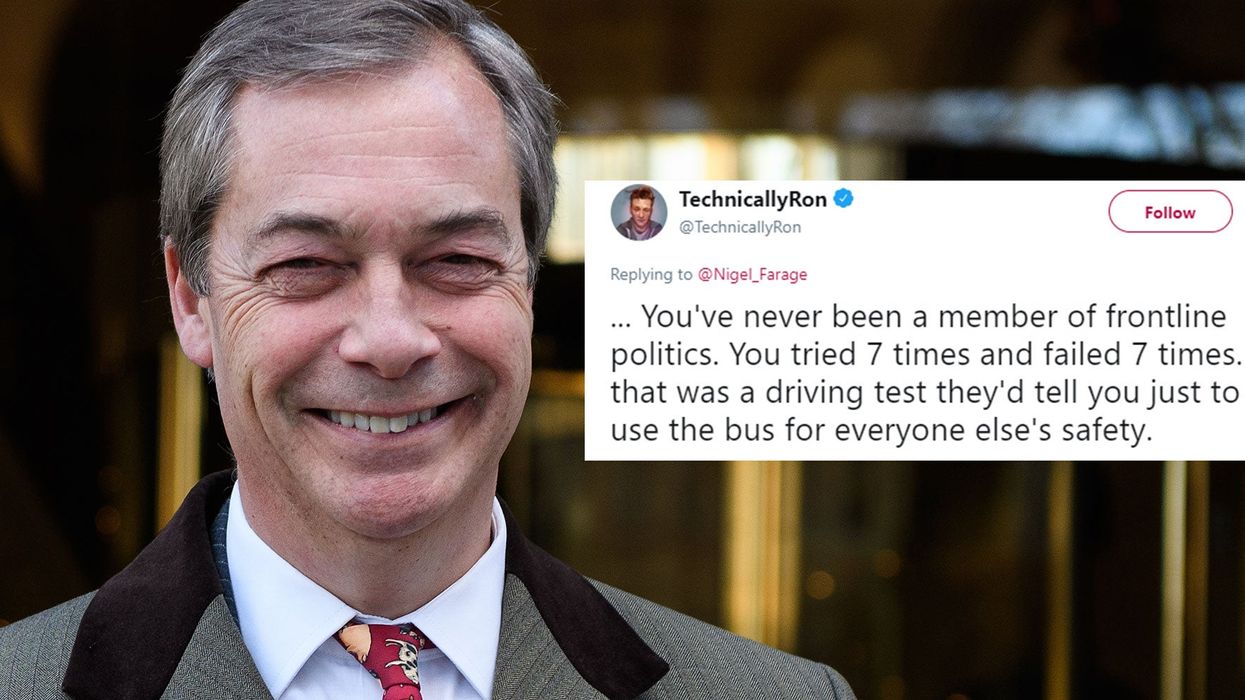 Getty Images / Leon Neal / Staff
Just when you think British politics can't get any worse, Nigel Farage has, much like an unwanted rash that won't go away, decided to flare up once again.
He has promised to foist himself once more back to frontline politics if Brexit is delayed beyond March 2019.
The LBC presenter and former Ukip leader has said he would have "no choice" but to make his much underwhelming and unremarkable return.
It almost seems like it's a thinly veiled threat to many of whom can't stand him. Perhaps he's trying to galvanise some sort of momentum to get brexit over with before big bad Nigel returns.
Farage announced the news on Twitter and as people are want to do, they pointed out a few problems with Nigel's promised return.
A common theme is people questioning whether he ever was at the 'frontline' of politics, as he has run for election in the UK seven times and failed seven times.
Also, it's important to note that this is in fact the same Nigel Farage who was flipped by a candidate dressed as dolphin called Flipper during the General Election in 2010. Good times.
Check out a smattering of the best reactions here:
The people have spoken, Nigel.
Read more: Nigel Farage posed with a white piece of paper again because he clearly never learns
Read more: Nigel Farage tweeted about BBC bias and people quickly pointed out the irony to him