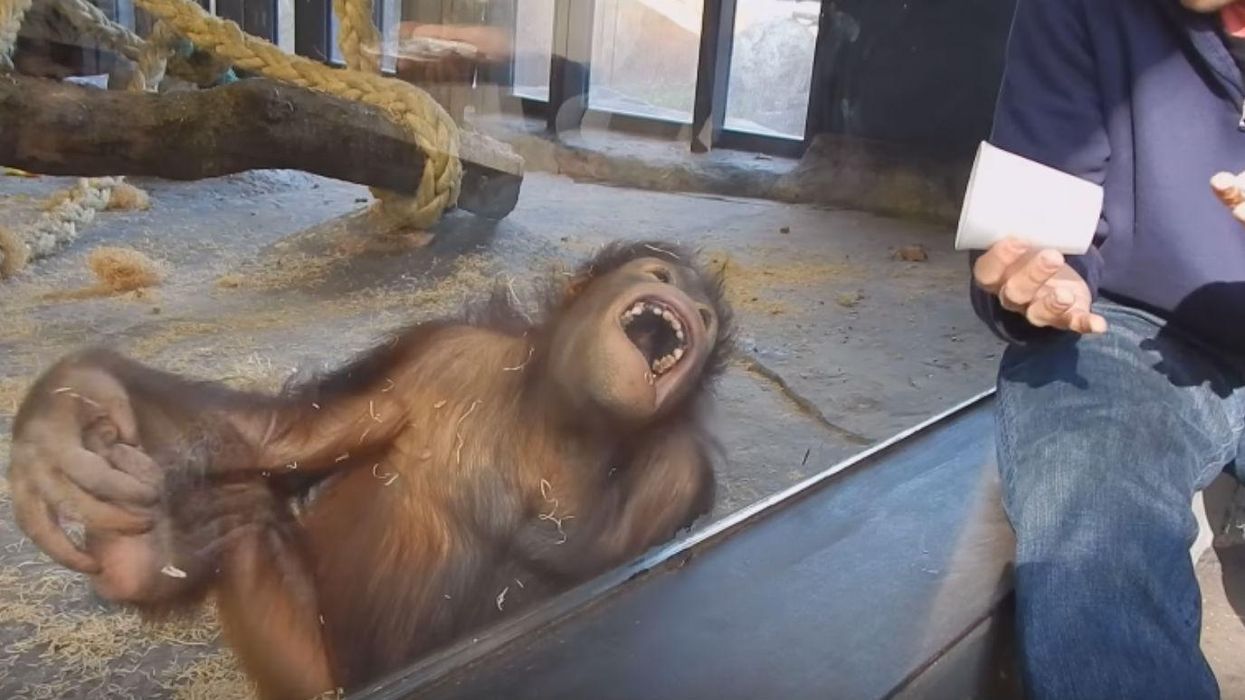 An orang-utan collapsing into fits of giggles after witnessing a magic trick is delighting the internet.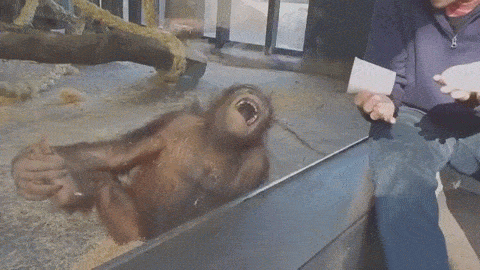 The video, reportedly filmed at a zoo in Barcelona, features a man showing the ape an empty cup and then putting a bit of foliage inside.
He shakes it around and then shows his curious new friend that the cup is once again empty.
It takes a second for what just happened to sink in for the orang-utan. But when the penny drops, the creature throws its head back with laughter and rolls around the floor of the enclosure.
The short clip was posted to YouTube on Monday and has already been viewed more than two million times.