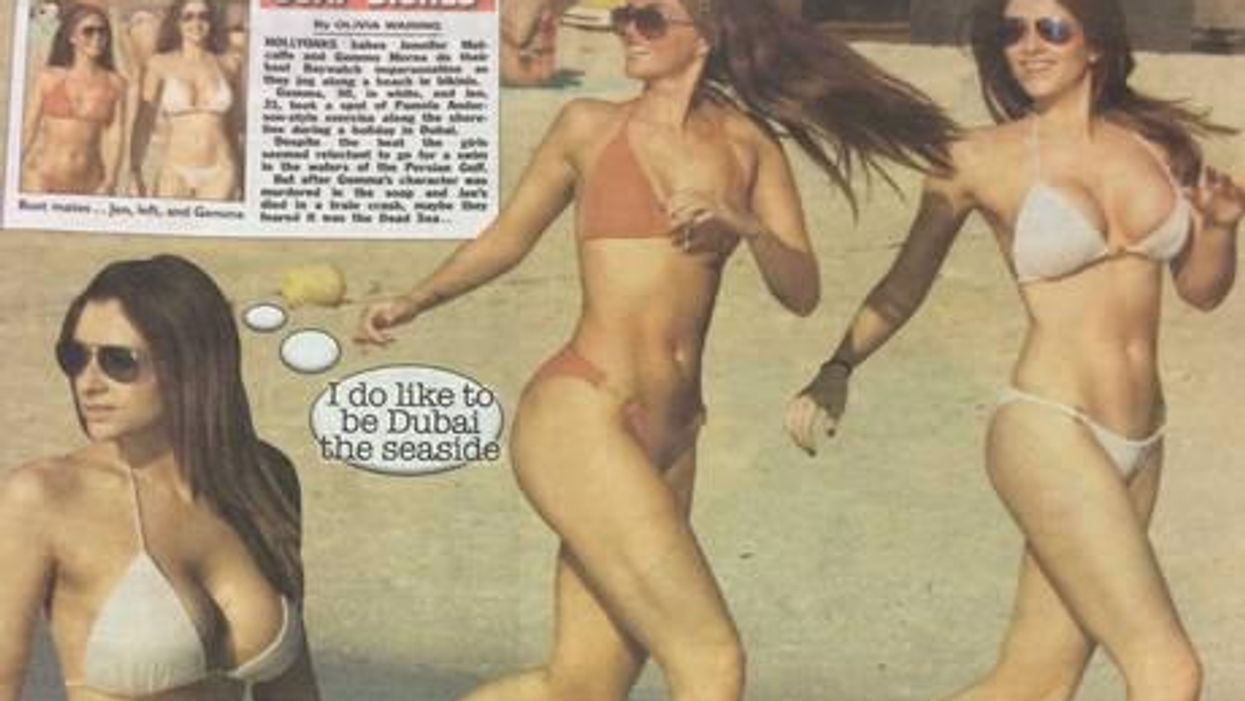 The Sun has apparently stopped publishing pictures of topless women on its Page 3 after 44 years, and will publish images of scantily clad women on the page instead.
Their Page 3 today shows just how far we've come. Sort of.
In light of the apparent policy change, we counted up images of women dressed in lingerie, swimsuits and leotards on Monday and Tuesday in Britain's mainstream newspapers, the two weekdays since the final topless picture on Page 3 was published (Friday). The data shows we may have further to go.
A note about the methodology: we counted women appearing, rather than the number of times they appeared (in The Sun's Bizarre section today they had three pictures of a bikini-clad Amber Rose in one feature). We also counted a feature in The Sun's health section on Tuesday which had three topless men appearing, as well as three women in bras. Equally we could not count the number of bikini-clad women appearing in Tuesday's Evening Standard as the newspaper has not yet been published.
This is the coldest week of the year in Britain so it's slightly harder to find an excuse to publish pictures of women in bikinis than in the summer. We used Clipshare and hard copies of the newspapers for the count.
Top 100