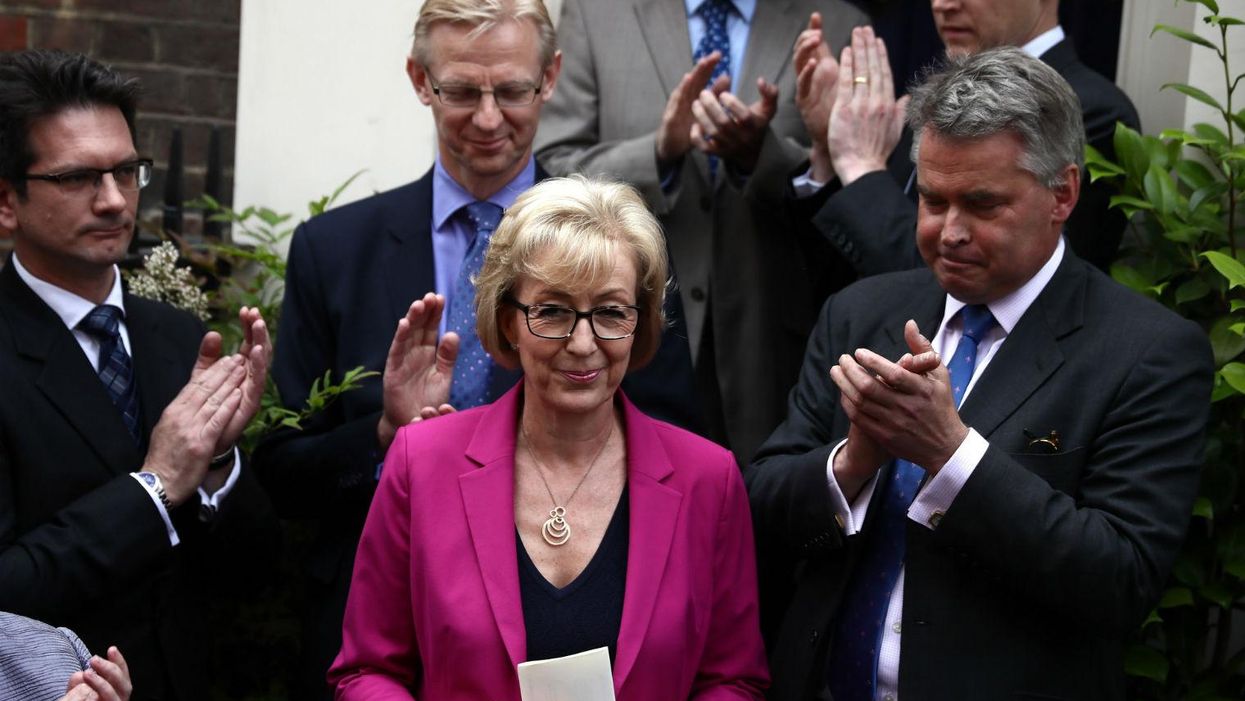 As the dust settled on Theresa May inauguration to Number 10, what followed was a number of strategic appointments and sackings in a cabinet reshuffle.
Andrea Leadsom was made the new environmental and rural affairs secretary despite having been a (brief) opponent to May in the Conservative leadership race, and she's got herself into a spot of bother again after a comment she made about male carers.
In the now infamous interview with the Times newspaper where she made controversial comments about how motherhood would make her a better prime minister than May - it has since come to light that Leadsom also appeared to suggest it would be "sensible" not to appoint a man in a childcare role because he might be a paedophile:
As an employer we're not, let's face it, most of us don't employ men as nannies, most of us don't. Now you can call that sexist, I call that cautious and very sensible when you look at the stats. Your odds are stacked against you if you employ a man. We know paedophiles are attracted to working with children.
People are not pleased.
Liberal Democrats leader Tim Farron has called for May to sack Leadsom and told ITV:
These remarks are stupid, ignorant and not ones any minister should be making. Over the last day Theresa May has shown she is willing to relieve ministers of their duties and she must do so again now.
But it's not just the MP calling for her to be sacked...
And another person presented an interesting parallel between her comments, and her plans to repeal fox hunting bans
There's even a petition created by children's nurse Peter Butler calling for Leadsom to apologise...
Andrea Leadsom's recent comments stating that all male carers are potential paedophiles, are the most insulting and potentially damaging comments to a much needed section of society. The comments have the potential to not only stop men entering this profession, but puts the men who are already in the profession in potential danger of verbal and physical abuse.
Leadsom has been silent so far, and quite frankly she's not off to a fantastic start, is she?